'FBoy Island' Villain Garrett Morosky Challenged Jake Paul to a Fight
Almost three weeks since the finale of HBOMax's hit reality tv dating show FBoy Island, and the cast is still making headlines. Followers of the show have undoubtedly seen the season 1 villain, Garrett Morosky, out on the town in Los Angeles. 
He's been making waves with his up and down relationship with female contestant Sarah Emig. The two seem to be on a rollercoaster ride, and it doesn't look like it's going to be coming to a halt anytime soon. 
Just this week, Morosky has made headlines again, but this time Sarah Emig isn't involved. Here's a recap of what we know.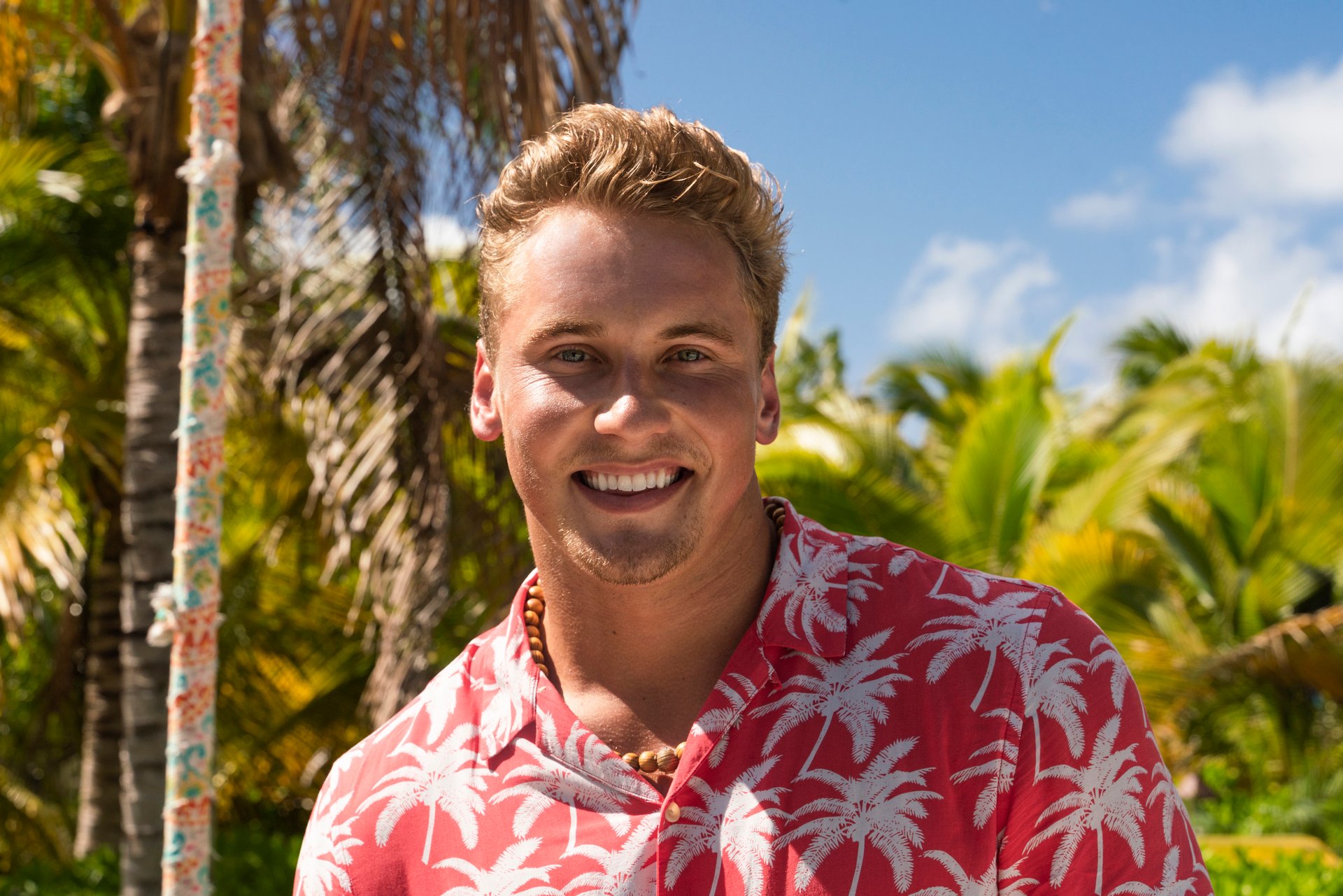 Garrett Morosky showed his true colors in the 'FBoy Island' Season 1 finale
Despite wearing his "FBoy" tendencies loud and proud, Emig was still taken by the 29-year-old Pittsburgh native. When it came time for her to make a choice between self-proclaimed "nice guy" Josh McDonald and Morosky, Emig chose the "FBoy."
In a not-so-shocking move, Morosky broke off the relationship with Emig immediately. Instead of continuing to build a relationship with the Chicago-based social media manager, he opted to take the $100,000 cash prize and leave Emig with nothing. 
Of course, in true reality show fashion, nothing is what it seems, and host Nikki Glaser threw one last curveball at the contestants. Morosky was on the losing end. Not only did he now look even more like a colossal jerk, but he was also going home empty-handed. He had to donate all of his winnings to a charity of Emig's choosing.
Has Morosky apologized to Emig for the finale?
Not long after FBoy Island Season 1 ended, TMZ caught up with Morosky and fellow "FBoy" Casey Johnson. Here, he admitted that an apology was in the works for his former reality tv girlfriend and even said that there was a chance he and Emig were in talks to go on another date.
Emig promptly denied the implication and told Morosky to save his apology. However, that rollercoaster relationship fans saw during the show is still the case now that the filming is complete. Within the same week of Emig denying she and Morosky would be going on a date, the two were busted hanging out together with some friends from the show.
Whether or not Emig got that apology is still unknown. What we do know is that Morosky isn't done with his fifteen minutes just yet.
Morosky challenged Jake Paul to a boxing match
In an interview with TMZ Sports, Morosky said he wanted to take on the Youtuber turned boxer Jake Paul. "Now that he's off the island, Morosky has changed his focus from breaking hearts to breaking the YouTube superstar's face … telling us he wants to be Paul's next opponent in the ring after his Tyron Woodley fight next week."
The FBoy Island villain doesn't have any experience in the ring but did say he had been in a few fights in college and had never lost. However, if Paul is to actually take him up on his offer, Morosky said he would invest in the proper training to jump in the ring.
Paul has yet to respond to the "FBoy's" offer, but fans are keeping their ears peeled. Morosky will be at Paul's next boxing match against Woodley.