How Does 'FBoy Island' Work?
At times, reality TV can be enlightening, shining a bright light on the human experience and pulling the curtain back on the private lives of those who are more famous or rich than most other people. Other times, reality TV can be sensationalistic and trashy.
In the case of a new series called FBoy Island, it's going to take a new, modern approach to dating on reality TV. A trailer for the show recently appeared online, and the results look rather titillating. Let's take a closer look at how this new reality show works, who's hosting it, and where you can watch it after it debuts.
How does 'FBoy Island' work?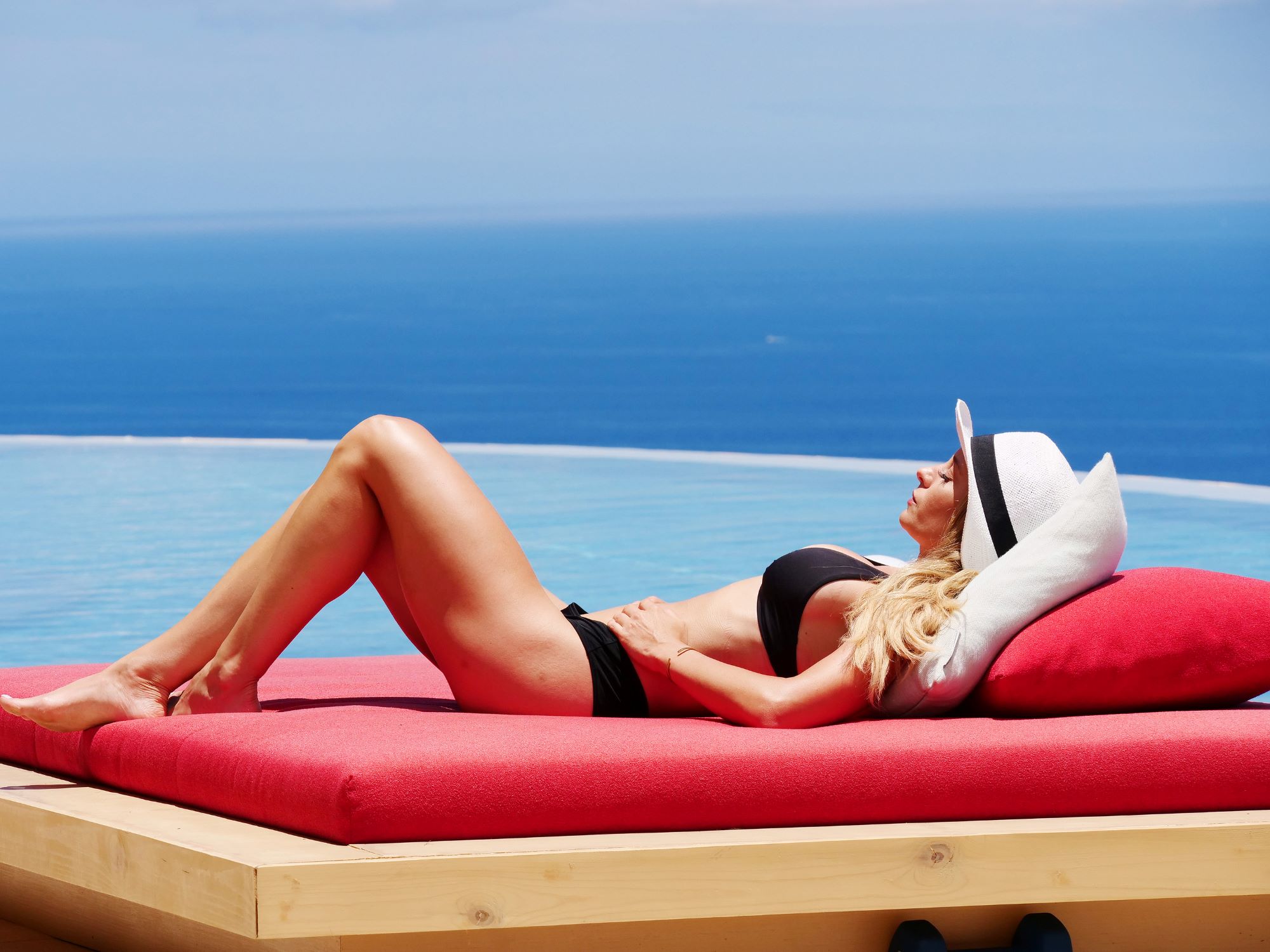 FBoy Island puts a new spin on a classic dating show format, with some millennial terminology thrown in for the modern audience.
According to the New York Post, FBoy Island is a dating reality show with three contestants – Nakia Renee, Sarah Emig, and CJ Franco. These three women will be accompanied to a tropical island with 24 men.
12 of the men are "nice guys" looking to establish a genuine connection within that larger group of men while finding a potential love connection. The other 12 are self-described "FBoys" who are simply looking to claim the show's prize and, presumably, have a good time in the process.
It's up to the women to sort out the nice guys from the "Fboys" and possibly find their true love. The show will run for 10 episodes, with the final episode revealing which ones were the nice guys and which ones were the so-called "Fboys."
Sound compelling? You'll be relieved to hear that it won't just be up to the contestants to figure out how to navigate this potentially complex and wild show. They'll have a host to guide them, and that host has a hilarious history of tackling sex and dating-related topics.
Who is the host of 'FBoy Island'?
For a show with a premise as outrageous as this, you'd want someone involved who could bring some levity to the proceedings. It's safe to say the show's producers have found just that in the form of comedian Nikki Glaser, who acts as the show's host.
Glaser definitely has the comedic chops to run a show with a premise as outlandish as this one. According to Nikki Glaser's website, she created and starred in a comedic series titled Not Safe with Nikki Glaser on Comedy Central, which addressed taboo sexual topics with brutal honesty (and hilarity). She's also written and performed multiple stand-up comedy specials, poking fun both at herself and the world in general.
Comedy fans may have heard Glaser's appearance on hit podcasts like WTF with Marc Maron or The Joe Rogan Experience. She also has her own podcast called You Up with Nikki Glaser.
How can you watch 'FBoy Island'?
Whether you're genuinely intrigued about how the show will turn out or just looking to watch some good old-fashioned train wreck TV, it's hard to deny that FBoy Island sounds like appointment television. If you'd like to watch it, you can find all episodes streaming soon on HBOMax.
The first three episodes come to the streaming service on July 29, 2021. August 5 will see three additional episodes added to the platform. Finally, the remaining four episodes, including what's sure to be a controversial finale, will drop on August 12.
Will FBoy Island be another dating show retread, or will it breathe new life into the genre with a raunchy, button-pushing premise? There's only one way to find out, and that's by tuning in.
RELATED: Nikki Glaser Admits Blake Griffin's Roast Jokes Hurt Her Feelings