This 'Fear Street' Fan Theory Suggests Sarah Fier Possesses the Relatives of Her Killers
Netflix's Fear Street trilogy tells the story of Shadyside, Ohio, a town where good people seemingly go crazy at random and brutally kill anyone in their path. These massacres have become a pattern in the last 300 years, and many townspeople attribute the killings to the curse of a witch named Sarah Fier.
The question remains, how does Sarah Fier decide who she will possess, and why? The answer should finally be revealed with the release of Fear Street Part 3: 1666 on July 16. Until then, many fans have an interesting theory regarding who ends up on Sarah Fier's list of henchmen.
[Spoiler alert: Spoilers ahead for Fear Street Part 1: 1994 and Fear Street Part 2: 1978.]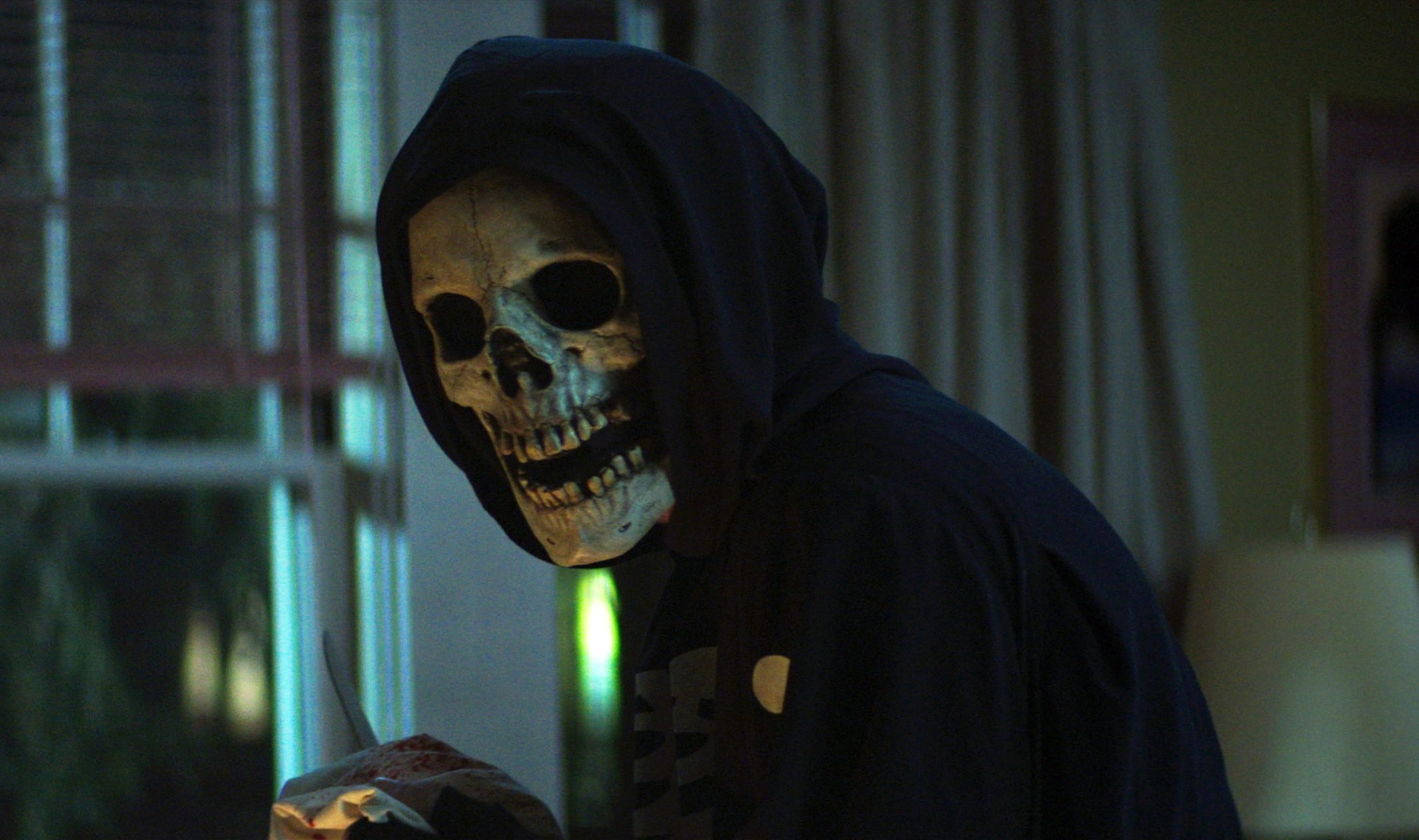 Who are Sarah Fier's Shadyside killers in 'Fear Street'?
According to the Shadyside Witch's curse, Sarah Fier was hanged for witchcraft in 1666. However, before her death, she cut off her hand in a ritual and left it deep inside the earth. In the 300 years since then, Shadyside has become the Killer Capital of the U.S. for all of its sudden massacres. The legend states that these killings will continue until Sarah Fier's hand is reunited with her body.
In Fear Street: 1994, Deena (Kiana Madeira), Josh (Benjamim Flores Jr.), Sam (Olivia Welch), Kate (Julia Rehwald), and Simon (Fred Hechinger) discover the connection between several Shadyside killers and Sarah Fier. So far, nine cases have been reported.
It all started with Pastor Cyrus Miller, a child murderer, in the same year that Sarah was hanged. Then, in 1890, someone known as the Farmer of Death killed more Shadyside residents. In 1904, The Grifter came along and drowned his victims while wearing a welder's mask.
In 1922, a young boy with a deformed face named Billy Barker killed his brothers with a baseball bat. The Humpty Dumpty Killer followed in 1935, though the details of his murders were not specified. Harry Rooker, also known as The Milkman Killer, took several housewives' lives in the early 1950s.
In 1965, 16-year-old Ruby Lane murdered her boyfriend and several others with a razor during a party. Viewers see the story of Tommy Slater, also known as the Camp Nightwing killer, unfold in Fear Street: 1978; he took campers' lives with an ax. Finally, as seen in Fear Street: 1994's opening, Ryan Torres kills several people at Shadyside Mall, including his friend Heather.
All of Sarah Fier's possessed killers died after their massacres. Some, like Ruby Lane, killed themselves to try and stop the curse. Ryan Torres was killed by a cop, while a survivor killed Tommy Slater.
Sam becomes possessed at the end of Fear Street: 1994, but Deena stops her from killing anyone. However, it seems that she'll continue to attempt murder until she succeeds.
Sarah Fier might be choosing the relatives of those involved in her murder
Unfortunately, if there's a pattern to Sarah Fier's possessions, it's not yet clear. There doesn't seem to be a set amount of time between massacres, and the killers seem like random choices. The indication in Fear Street: 1994 seems to be that Sarah Fier's killers will awaken from the dead and target anyone who bleeds on her grave, as Sam did.
It seems like this is why Sarah Fier possesses Sam until fans see the 1978 massacre; Tommy did not bleed on Sarah Fier's grave. Along with all the other killers, his name was etched into a rock underground before he started killing. Why is that?
One theory circulating Reddit suggests that Sarah Fier only possesses relatives of people involved with her murder. This may explain why the pastor was her first victim.
In Fear Street: 1666, many cast members from the first and second films will take on other characters. It seems possible that this was done to show possible bloodlines in Shadyside. Plus, another theory suggests that Deena may have a familial tie to Sarah Fier, which could be why she appears as the witch in the third film and never becomes possessed.
Hopefully, this complicated question will receive a definitive answer in Fear Street: 1666.