'Fear Street Part 3: 1666' Director Leigh Janiak Says 'The Witch' and 3 Other 'Classics' Inspired the Trilogy's Conclusion
Fear Street Part 3: 1666 has finally arrived, bringing the Netflix slasher trilogy to a close. According to director Leigh Janiak, the third film drew inspiration from a handful of classic witch hunt and Puritan-themed movies. Here's what she had to say about Fear Street's many influences.
[Spoiler alert: The following story contains major spoilers for Fear Street Part 3: 1666.]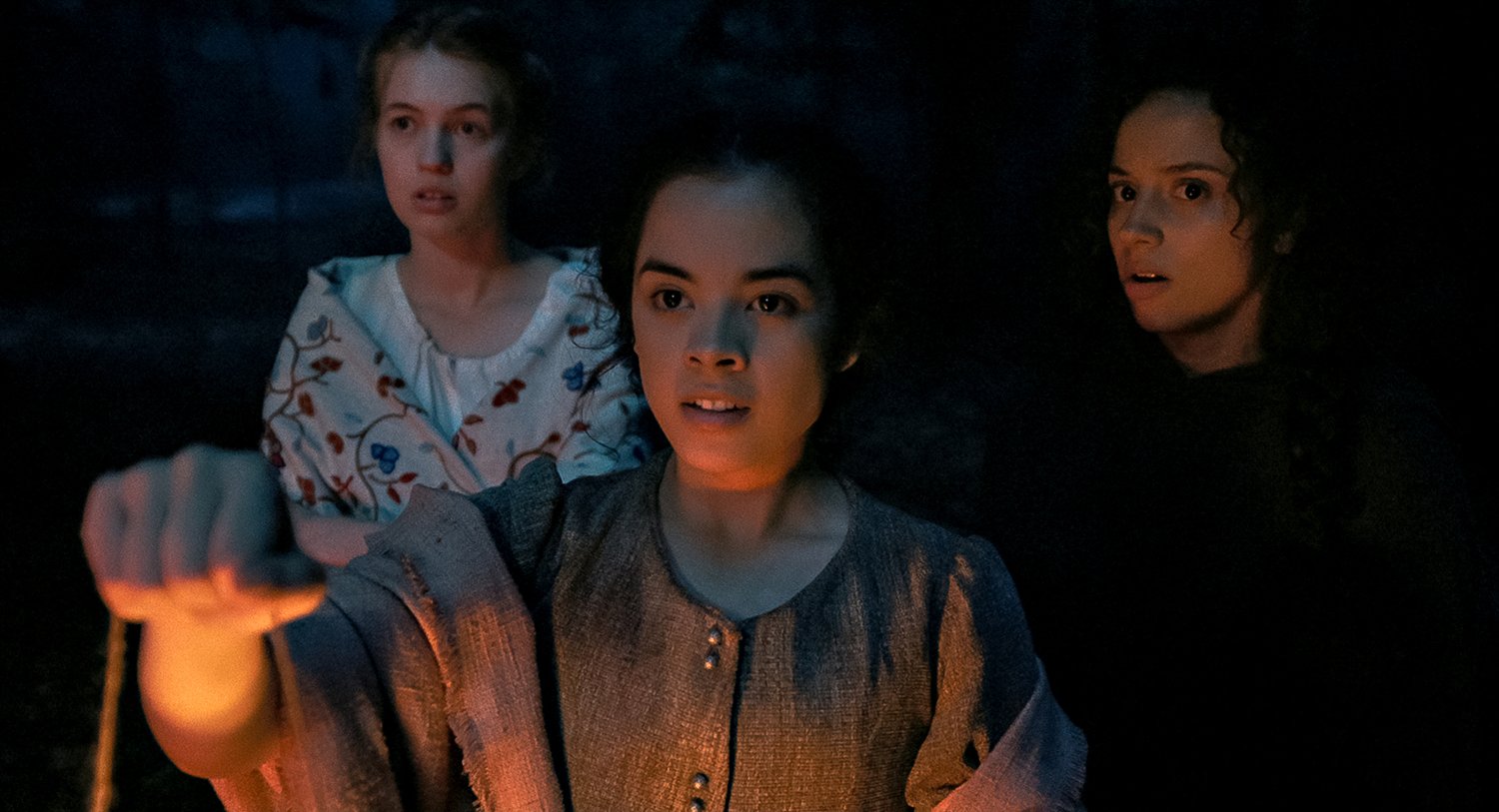 What happened in 'Fear Street: 1666'
Fear Street: 1666 picked up immediately after the Fear Street Part 2: 1978 finale, where Deena (played by Kiana Madeira) was transported back in time to 1666. She realized that Shadyside's accused witch, Sarah Fier, wanted to show her what really happened in the year of her death.
The first hour of the film showed Madeira in the role of Sarah. The young teen realized her feelings for a fellow villager named Hannah (Olivia Scott Welch). However, in 1666, a relationship between two girls was forbidden. After a night together in the woods, Hannah and Sarah noticed a series of strange events happening in the village. Animals died, fruit went rotten, and the Shadyside curse marked its first killer: Pastor Cyrus Miller (Michael Chandler).
When Cyrus took the lives of several children, the townspeople accused Sarah and Hannah of influencing him via witchcraft. Sarah set out to find the real witch, discovering that Solomon Goode (Ashley Zuckerman) made a deal with the devil in exchange for everything he and his descendants wanted. Solomon framed Sarah, and Sarah took full blame to save Hannah from death by hanging.
Armed with the truth of the curse, that the Goode family has long used witchcraft against Shadysiders, Deena vowed to end it. She finally saved the town and her girlfriend Sam (Welch) after 300 years of Shadyside tragedies.
Leigh Janiak says movies like 'The Witch' and 'The Crucible' influenced 'Fear Street: 1666'
In an interview with Slate, Janiak revealed that she considered some "classics" for Fear Street: 1666 inspiration. She mentioned The Witch, The Crucible, and The Village as her top influences.
Although not a horror film, The Crucible centered on the infamous Salem Witch Trials in the 1690s. Meanwhile, M. Night Shyamalan's The Village followed a 19th-century village living in fear of dangerous creatures that inhabited the woods. Finally, The Witch, set in the 1630s, followed a Puritan family on a New England farm as they fought a witch's evil.
Janiak also said that she drew inspiration from Terrence Malick's The New World, which followed the founding of Jamestown, Virginia.
"I felt tonally it was very interesting to see how he had the camera attached to character point of view in that movie," she said of Malick's film. "I think it's just a beautiful representation of this pure, unadulterated world made rotten and spoiled by these outside forces."
Janiak drew inspiration from other horror movies and decade classics
Many horror influences are noticeable in Fear Street Part 1: 1994 and Fear Street Part 2: 1978. Janiak drew quite a bit of inspiration from Scream; she told Slate she considered the slasher "one of the best movies ever made."
Additionally, Janiak mentioned I Know What You Did Last Summer, The Faculty, and Nightmare on Elm Street. Friday the 13th majorly influenced Fear Street: 1978, as well as The Goonies and Evil Dead.