'Fear Street Part 3: 1666': Leigh Janiak Explains Why She Brought Characters From the First 2 Films Back for the Conclusion
Netflix concluded its Fear Street trilogy this weekend, with Fear Street Part 3: 1666 connecting all the pieces of the mysterious curse looming over Shadyside. The film took viewers back in time, revealing the truth of what happened to Sarah Fier, the woman who later became known as the Shadyside Witch.
To reenact her story, the third installment brought back the actors from the previous two films. The ensemble cast portrayed Sarah's friends and neighbors as they embarked on the witch hunt that led to Shadyside's misfortunes.
[Spoiler warning: This article contains spoilers for Fear Street Part 3: 1666.]
Which stars returned for 'Fear Street Part 3: 1666'?
RELATED: Is Netflix's 'Fear Street' Trilogy Based on a Book?
Most of the main actors who appeared in Fear Street Part 1: 1994 and Fear Street Part 2: 1978 returned for the trilogy's conclusion. Kiana Madeira, who plays Deena in the present-day storyline, took on the role of Sarah Fier. Her character is pulled back in time by the Shadyside Witch at the end of Fear Street Part 2: 1978. Sarah tasks Deena with returning to the present day with the truth — and eliminating the curse for good.
When Deena visits 1666, she's surrounded by familiar faces. Olivia Scott Welch, who plays Deena's girlfriend Sam, also portrays Sarah Fier's love, Hannah Miller. Benjamin Flores Jr. plays both Sarah's little brother and Deena's. Ashley Zukerman tackles the roles of Sheriff Goode and his ancestor, Solomon. Additionally, Fear Street Part 1: 1994 stars Fred Hechinger and Julia Rehwald appear in both films.
The cast members from Fear Street Part 2: 1978 who show up in the final film include Sadie Sink, Emily Rudd, and McCabe Slye. Their roles are significantly smaller in Part 3, but they help connect the three films just as much as the other appearances do.
Director Leigh Janiak felt the ensemble cast was in line with the Netflix trilogy's overarching themes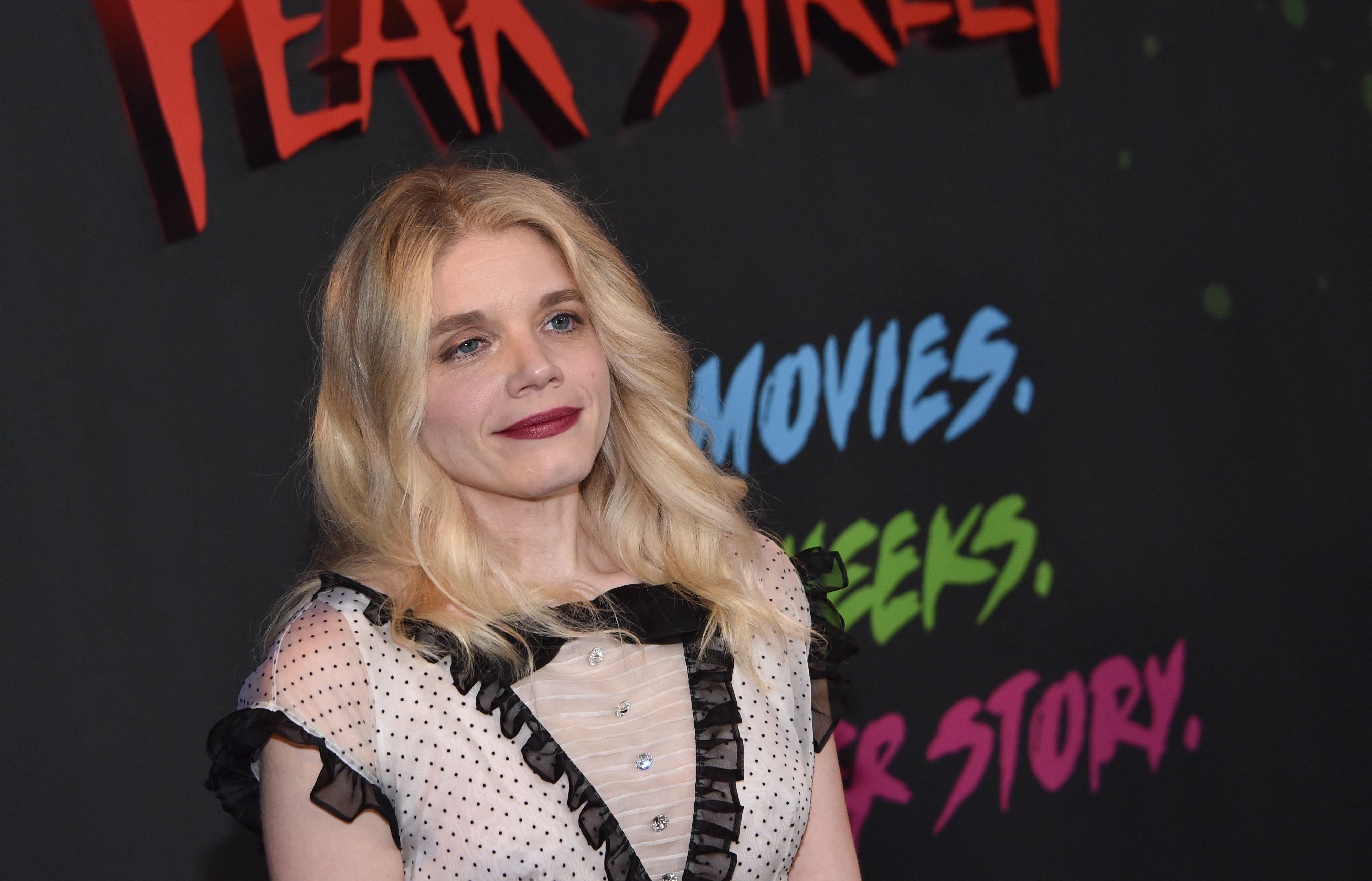 RELATED: Netflix's 'Fear Street' Trilogy Has a 'Queer Love Story' at Its Core, Says Director Leigh Janiak
Director Leigh Janiak brought actors and characters back for Fear Street Part 3: 1666 with a clear purpose in mind. Speaking with Collider, Janiak explained that the decision aligned with the overarching themes of the trilogy. Fans will notice that the characters portrayed by the same actor often have different fates. That's because Fear Street is all about fixing what happened in the past.
"It really made sense I think that we got to see these characters from the different movies back in 1666 because it felt like what we were trying to do in 1666 was show all of the ways that things went wrong with similar relationships or similar interactions and then later on, hopefully in the 70s and then the 90s, kind of have a chance to right those wrongs," Janiak said. "So that was the core idea behind using the actors over and over again. There's little things like characters that live in 1666 die in the other movies or characters that die in the earlier ones live in this one, so there was a whole kind of thing of history repeating itself and again, wrongs being righted."
Will the 'Fear Street Part 3: 1666' actors return for future 'Fear Street' films?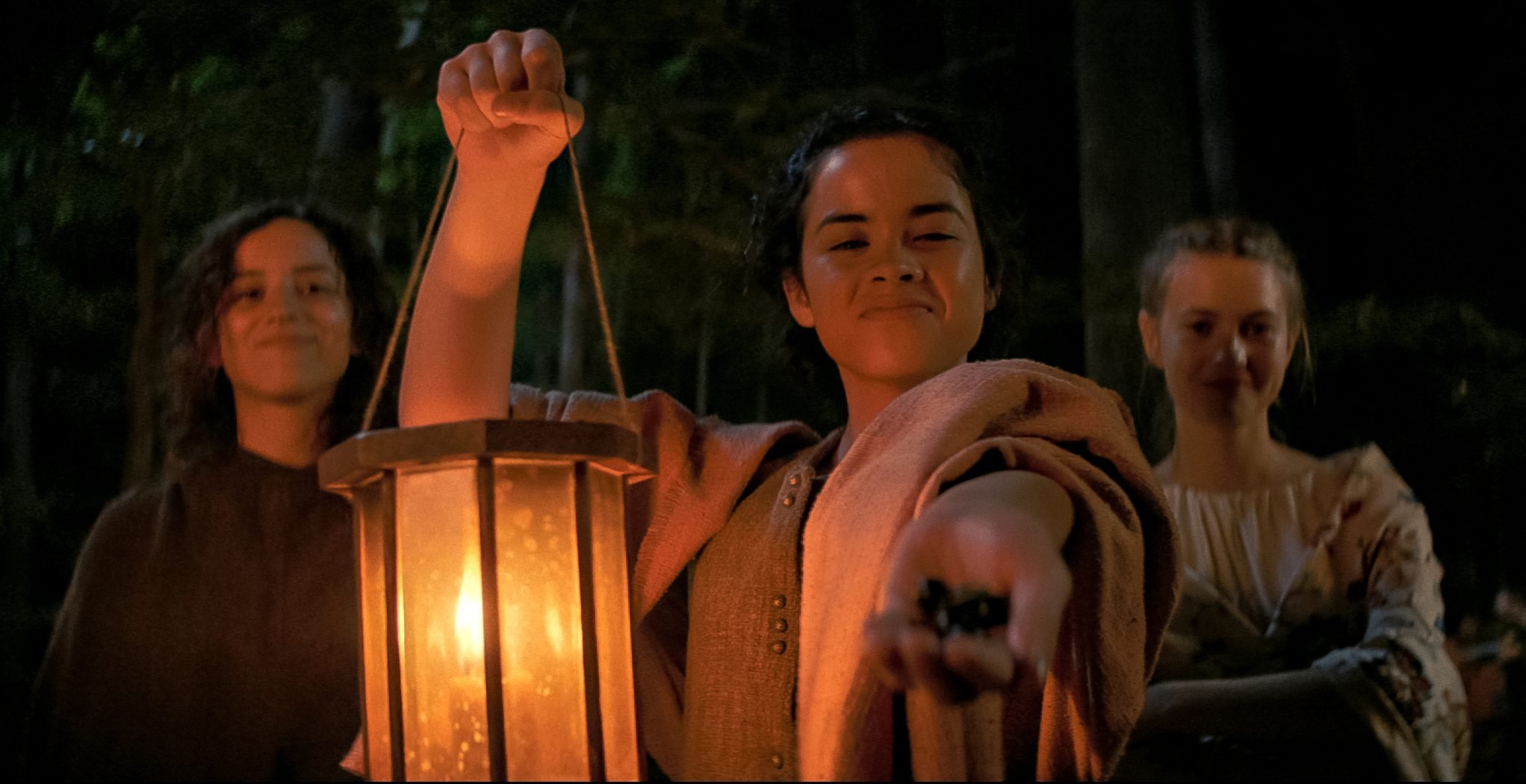 While Netflix hasn't confirmed that more Fear Street movies are happening, Fear Street Part 3: 1666 contains a post-credits scene that alludes to the possibility. Deena may have righted the atrocities committed in 1666, but the book of witchcraft that started it all still exists — and the post-credits scene shows someone picking it up.
Janiak seems open to the possibility of returning to the franchise, telling Collider she has "ideas" for spinoffs. However, whether those will involve the same lineup of characters remains to be seen. It's unlikely Deena and her friends will find themselves wrapped up in a similar mess, but they could prove useful should another group of Shadysiders experience the fallout of making deals with the devil.
Only time will tell what the Fear Street stars do next, but it's nice that viewers got to spend three films with them — especially when you consider what a fitting end their inclusion in Fear Street Part 3: 1666 offers the story.