'Feel Good': Will the Netflix Show Return for Season 3 or Is It Canceled?
'Feel Good' follows the story of a comedian named Mae falling in love with George. Find out if it's getting a third season on Netflix.
Feel Good follows the story of Mae (Mae Martin) working as a comedian and trying to stay sober. She fell in love with George (Charlotte Ritchie) in the first season, but their relationship had multiple issues. Fans were left wondering if they could truly make their relationship work. Season 2 was released on Netflix and probably left some fans wanting more. The future of Feel Good has been revealed.
'Feel Good' Season 2 shows Mae facing her past
The first season left off with Mae and George being in a relationship. But it's obvious something is still making Mae unhappy. Mae lies in bed next to George, unable to sleep. Season 2 shows Mae going to rehab once again in Canada, leaving George behind in England. This is to address last season's relapse. But also get to the bottom of why Mae isn't happy despite being in a new relationship. 
There, Mae is asked to face possible trauma from being a troubled teenager. The comedian immediately decides to leave instead of finishing the program. The rest of the season shows Mae trying to move forward, and that includes getting George back. 
The good news is Mae's career is taking off after that very honest set about Mae and George's relationship has gone viral. Mae also reveals to multiple people that they don't identify as a girl. Martin came out as non-binary in real life before the new season was released.
Will 'Feel Good' return for season 2 or is it canceled?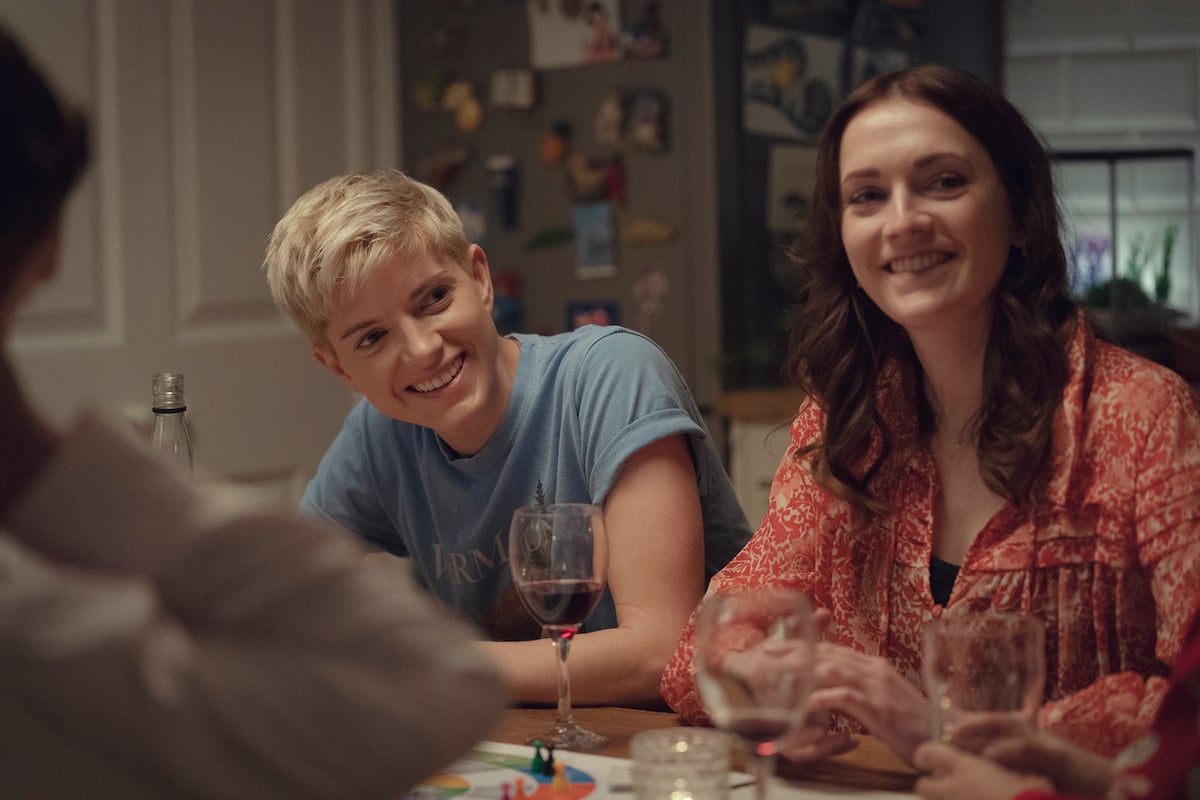 Feel Good was originally a Channel 4 show, and it almost didn't get a second season. "Channel 4 didn't pick up the second series but I'm so relieved that Netflix did," Ritchie told The Guardian. "I knew that Mae [Martin, creator and star] and Joe [Hampson, co-writer] had planned a two-series trajectory and had solid ideas of how it was going to end."
She then added, "It would've been a real shame to cut it short. I think it feels different to the first series. Our characters are more mature and everything has progressed."
Sadly, the second season is the last as planned. Martin (whose pronouns are they/them and she/her) explained why they had such a short timespan for the series.
"My co-writer Joe Hampson is very principled about—I think it's a very British thing as well to do short series, and then walk away," Martin told E! Online. "The British Office, I think, is two seasons and so, yeah, he's quite strict." They added, "It's really nice to just leave it as it is too and walk away."
What will Mae Martin do next?
Martin revealed they'd be open to doing something different like Christmas specials or movies. But it's already been announced they're developing another series with Netflix, according to Variety.
Ritchie has also taken on more roles. She plays Alison in a comedy show called Dead Pixels. She's also co-starring in a sci-fi movie called Repeat.