Felicity Huffman's Daughter, Sophia Macy, to Star in This Series After the College Admissions Scandal
Sophia Macy is acting royalty as the daughter of William H. Macy and Felicity Huffman. After garnering unwarranted attention as one of the unwilling subjects of the college admissions scandal, Macy has nabbed a prime role on an upcoming season of a notable show.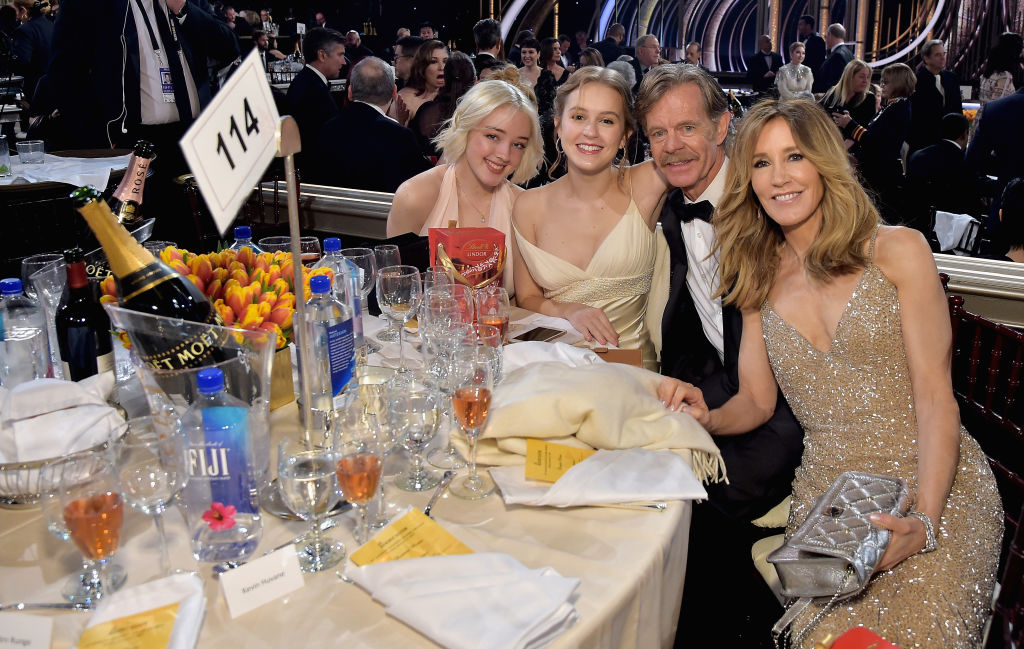 What is Sophia Macy known for so far
Macy, 19, is the eldest daughter of Huffman and William Macy. Her sister, Georgia, is 17. Macy was a part of the college admissions scheme in which her mother tried to buy her way into college.
Huffman paid $15,000 to have her daughter's SAT responses changed. She allegedly told the court, that Sophia told her, "'I don't know who you are anymore, Mom.' Then she asked, 'Why didn't you believe in me? Why didn't you think I could do it on my own?'" Huffman spent 11 days in prison before being released.
Macy's other acting roles so far have included a minor role in the film The Layover and she has also been in the short film, Aurora. Both projects were released in 2017.
Sophia Macy will be on 'The Twilight Zone'
Macy is one of the stars of Jordan Peele's The Twilight Zone reboot, which airs on CBS All Access. She will star in the fifth episode of the season, "Among The Untrodden." The episode also stars newcomer Abbie Hern. It is written by Heather Anne Campbell.
The second season of the show will also feature Morena Baccarin, Colman Domingo, Ethan Embry, Jenna Elfman, Tavi Gevinson, Tony Hale, Abbie Hern, Gillian Jacobs, Joel McHale, Chris Meloni, Billy Porter, Jimmi Simpson, and Daniel Sunjata. 
Macy posted about the series on Instagram. "Been wanting to talk about this for a MINUTE! I'm so so grateful @abbiehern_ I love you and I love acting with you #twilightzone #cbsallaccess," she said.
Season 2 of The Twilight Zone will premiere later this year.