Felicity Jones, Ruth Bader Ginsburg's Onscreen Counterpart, Calls RBG a 'Beacon of Light'
Everyone across the US is mourning the loss of Supreme Court Justice Ruth Bader Ginsburg. As the second woman to ever serve on the highest court in the land, Ginsburg faced hurdles that her male counterparts never had to deal with. Her road to the Supreme Court was portrayed in the 2018 biopic On the Basis of Sex, where Ginsburg was played by British actress Felicity Jones.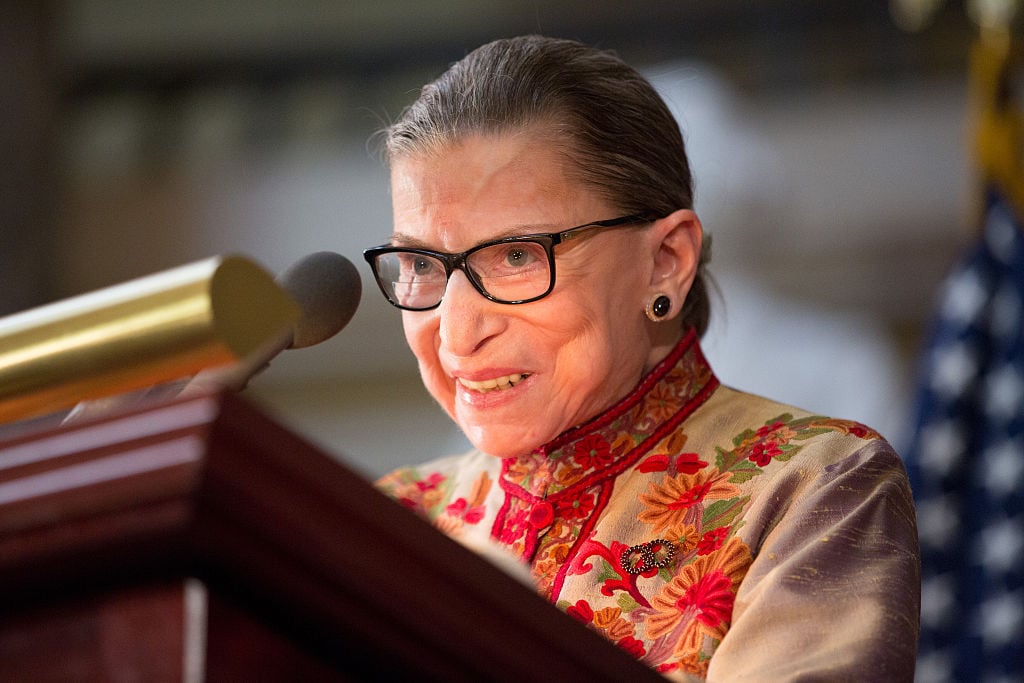 Ruth Bader Ginsburg was a trailblazer
Throughout her lengthy career, Ruth Bader Ginsburg dealt with obstacles that would trip up many other people who don't have the same amount of determination. She wasn't taken seriously as a young lawyer, and many didn't believe she had the power to change the norms that she saw around her. When she was appointed to the Supreme Court, she was only the second woman in history to achieve such an honor.
Ruth Bader Ginsburg's life was the subject of movies, books, and more
It's no secret that Ruth Bader Ginsburg led an amazing life and career. On the Basis of Sex was a movie that told the story of her rise in a biographical manner. The documentary RBG, released the same year, became one of the top-grossing documentaries of all time after its release.
The 2015 book Notorious RBG: The Life and Times of Ruth Bader Ginsburg gave readers an unprecedented look into who Ginsburg was as a person. The book was brought to life in 2019 at the Skirball Cultural Center in Los Angeles in celebration of the 25th anniversary of Ginsburg's appointment to the Supreme Court in 1993.
RELATED: 1 of Kesha's Songs Was About Ruth Bader Ginsburg
Felicity Jones played Ruth Bader Ginsburg in 'On the Basis of Sex'
The 2018 biopic On the Basis of Sex tracks RBG's trajectory from Harvard Law student to Associate Justice of the Supreme Court. Felicity Jones showed RBG at her highest highs and lowest lows, and she communicates RBG's commitment to everything she did in the first few minutes of the movie: attending both her and her husband's classes and transcribing his classes for him while he battled testicular cancer, and raising their baby daughter Jane at the same time.
In December of 2018, Jones stopped by the TODAY show with her co-star Armie Hammer (who plays Ginsburg's husband Martin) to discuss what it was like to bring their story to life. "It's really nerve-wracking taking on someone who is such an icon and who's so incredibly beloved," Jones told Hoda Kotb and Savannah Guthrie. "I'm a real fangirl of hers myself."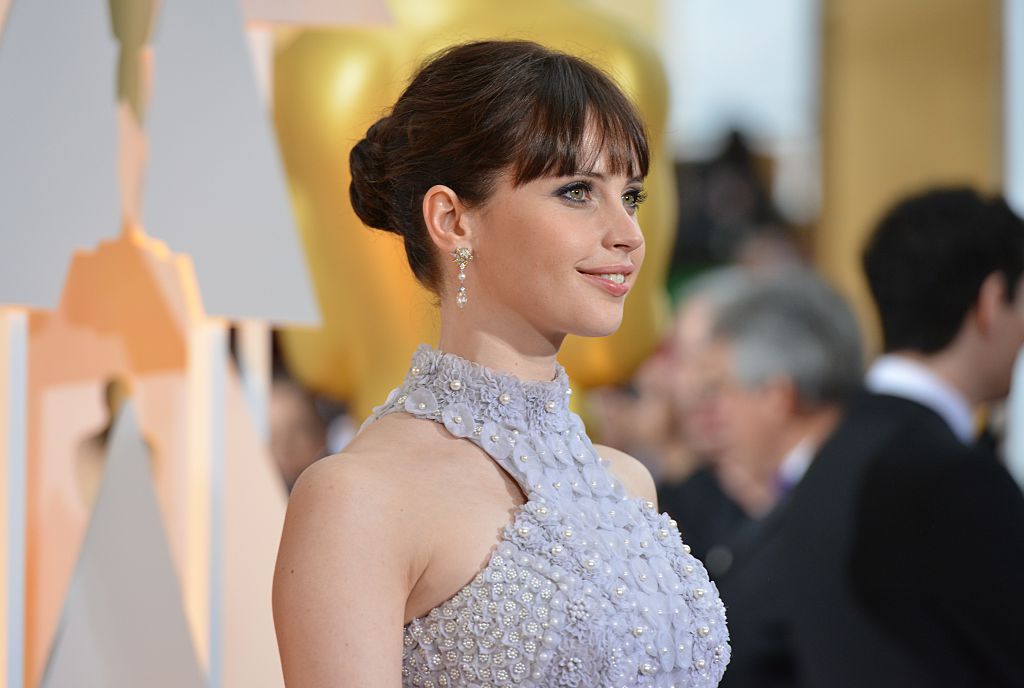 Felicity Jones memorializes Ruth Bader Ginsburg: 'She gave us hope'
Felicity Jones greatly admired who Ruth Bader Ginsburg was as a person. After learning of her death, Jones honored the late Supreme Court Justice in a statement to TODAY.
"Ruth Bader Ginsburg gave us hope, a public figure who stood for integrity and justice — a responsibility she did not wear lightly," Jones said. "She will be missed not only as a beacon of light in these difficult times, but for her razor sharp wit and extraordinary humanity. She taught us all so much. I will miss her deeply."