Fellow Olympians and Celebrities Reveal What They Think About Simone Biles Withdrawing From Olympic Competition
In case anyone hasn't heard, Simone Biles has withdrawn from multiple Olympic events in Tokyo. Reinforcing her "GOAT" status, Biles exemplified why mental health is so important for everyone–especially for an Olympian who has the "weight of the world on [her] shoulders."
In the months leading up to the Olympics, Biles was constantly in the public eye and many expected her to win every event by a landslide. Her withdrawal from the team and the all-around finals, however, was not simply dismissed nor met with widespread frustration. Fans of the Olympian quickly expressed their support, including several big-name Hollywood celebrities and fellow athletes.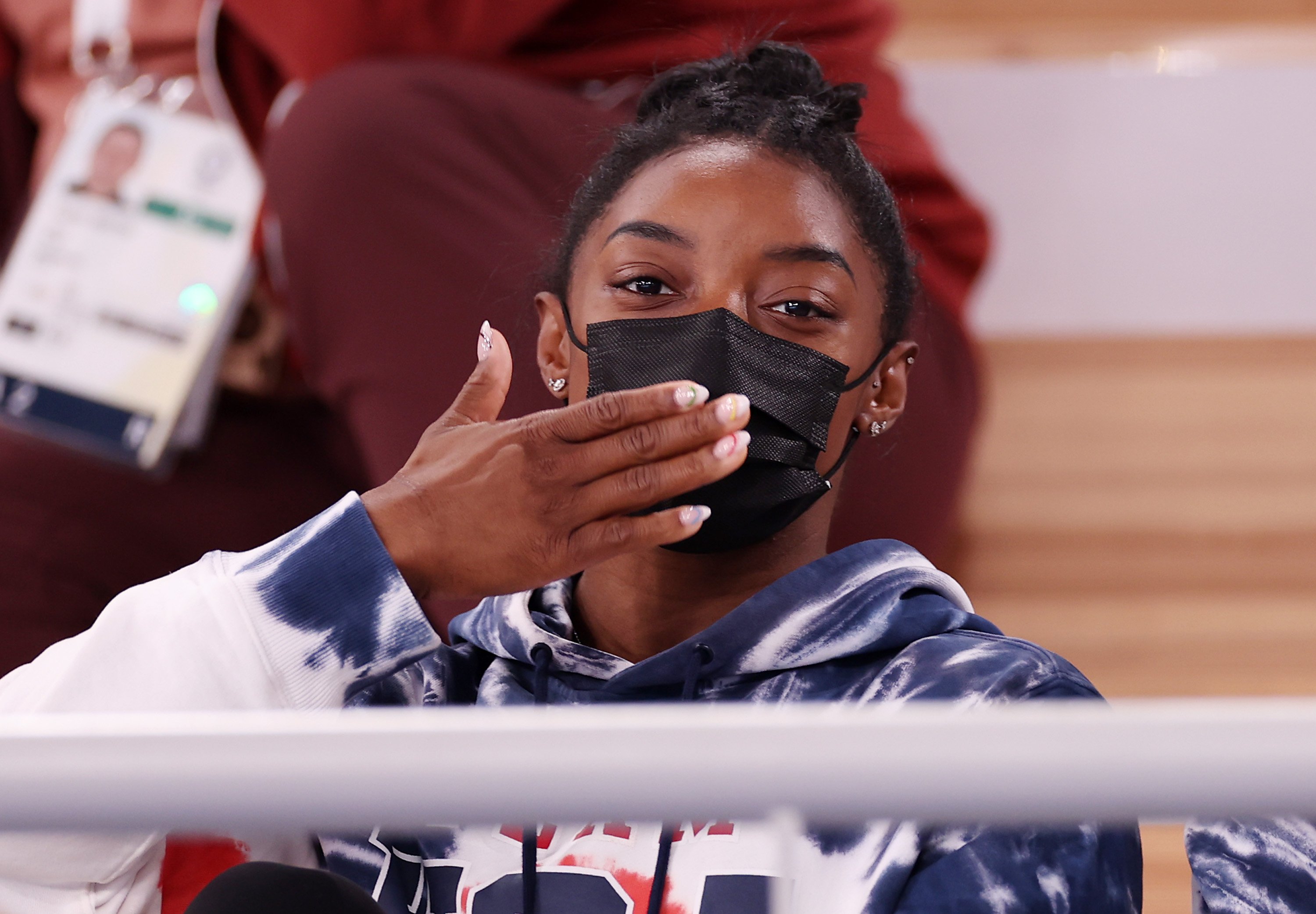 'It wasn't an easy day or my best'
The media coverage of Biles was extensive in the months leading up to the Tokyo Olympics and Biles was considered the leader of the Team USA gymnasts which included Jordan Chiles, Suni Lee, and Grace McCallum. The heavy attention the star gymnast received was supportive but came at a cost to her.
It all started when she dominated the floor at the 2016 Rio Olympics, winning several gold medals and a bronze medal. Biles skyrocketed to fame once the world saw how high she could twist in the air. So, it was a shock to viewers when they saw her experience a few difficult landings in the 2020 Tokyo Olympics qualification round on July 25. But, the risk-taking gymnast forged on saying via Instagram: "It wasn't an easy day or my best but I got through it." A few nights later at the team finals, Biles experienced a difficult vault and landing, and she decided to withdraw from the team event.
Celebrities expressed their support for Biles
Despite the circulating confusion over Biles' choice, her decision was met with empathy and support by recognizable Hollywood names such as Justin Bieber. On Instagram, the singer briefly touched on his decision to back out of his "Purpose" tour and how "people thought [he] was crazy." Bieber empathized with Biles' decision to value her mental health over competing.
Actor Kerry Washington also announced her support on Twitter calling Biles a champion for prioritizing her health. Dancing With the Stars professional dancer Sasha Farber tweeted his support as well for his Season 24 dance partner.
Rapper G-Eazy supported the GOAT on Instagram too saying "we see you, we appreciate you and we support you," Biles commented on that post thanking the rapper.
The continuous support flooding in from Hollywood appears to illustrate a new mindset for the Olympics; one that focuses on the mental health aspect of competing on the world's biggest stage.
Fellow Olympians also joined the conversation
Fellow Olympic gymnast, Kerri Strug, who is famous for her grueling landing after being pressured to help the team score gold in 1996, emphasized that the U.S. is "team UNITED States of America" on Twitter.
Another former Olympian, Dominique Moceanu, tweeted a video of herself performing her balance beam routine at just 14 years old. The gymnast reflected on the physical injuries she had and said Biles "demonstrates that we have a say in our own health–"a say I NEVER felt I had as an Olympian."
Other Olympians also showed their support for Biles including Michael Phelps, Laurie Hernandez, MyKayla Skinner, and Aly Raisman. Raisman shared her thoughts on Today, saying the move to back out of the competition was "really, really devastating," but she also believes that it's "important to think about how much pressure has been on her, and there's only so much that someone can take."