Why Fergie Was 'Nervous' to 'Make out' With 'This Is Us' Star Milo Ventimiglia
Before 'This Is Us,' Milo Ventimiglia starred in the show 'Heroes.' His role on the series caught the attention of singer, Fergie, who made him her love interest.
These days, fans know This Is Us star Milo Ventimiglia as beloved TV dad Jack Pearson. However, the NBC actor worked on several projects before booking the role in 2016. One of Ventimiglia's earliest jobs in Hollywood was playing singer Fergie's love interest in a 2007 music video. The Black Eyed Peas alum dished on what it was like kissing the Emmy nominee back in 2017.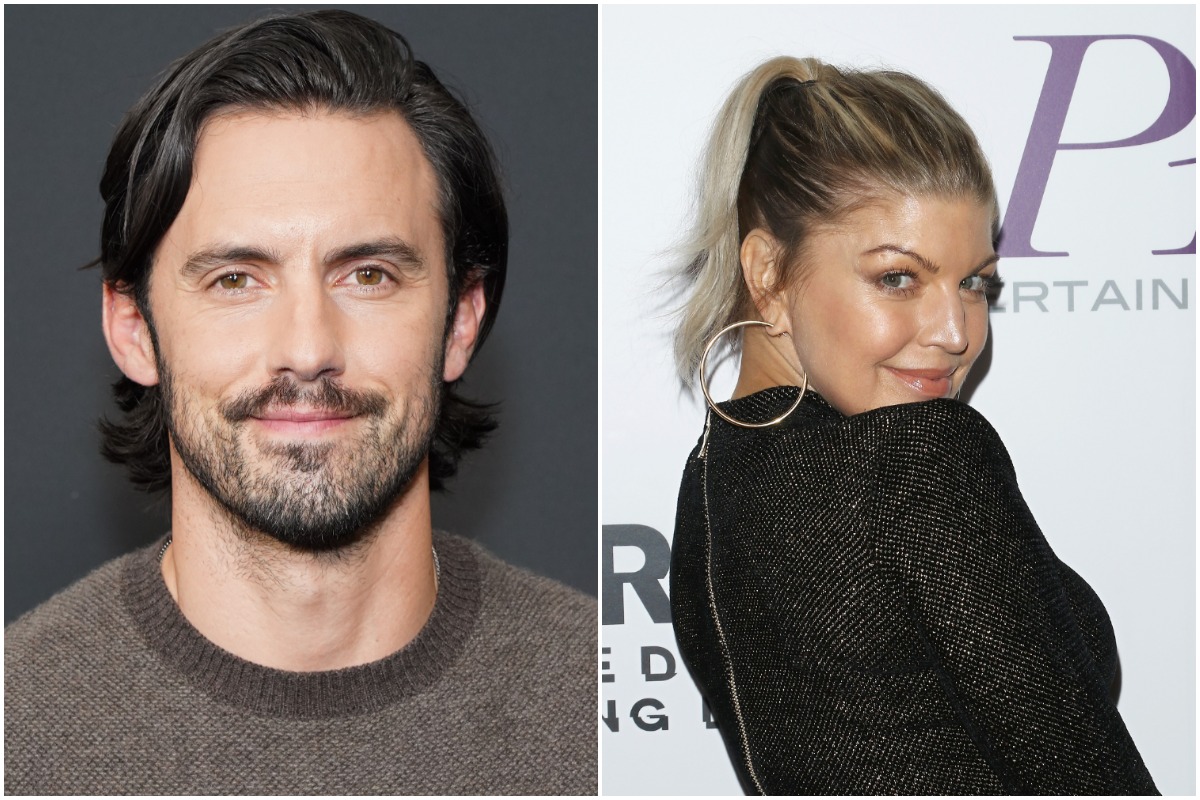 Fergie admitted to watching Milo Ventimiglia on 'This Is Us' 
Ventimiglia started acting in the early 2000s. The Anaheim, California native found a love for the craft as a child. Once he graduated from El Moderna high school in 1995, he moved to Los Angeles and began auditioning. Throughout his early twenties, the actor appeared in '90s sitcoms such as The Fresh Prince of Bel-Air and Sabrina the Teenage Witch. 
Eventually, Ventimiglia landed more significant roles in television. The actor booked a recurring role in Gilmore Girls as Alexis Bledel's love interest. After the CW show went off the air, he played Peter Petrelli in the NBC drama Heroes. In between taping Heroes, Ventimiglia branched out into other genres such as music videos. Also, the actor is in Fergie's video for her song, "Big Girls Don't Cry." While reflecting on the video a decade later, the "Fergalicious" performer said she watches her former co-star on This Is Us every Tuesday like many of his fans. 
"I do watch This Is Us," she confirmed to Entertainment Tonight. "Are you kidding me?". "I do live on this planet! It's such an amazing show. It's so great to see [Milo on the program]. He's such a great actor and really such a great guy."
'This Is Us' star Milo Ventimiglia showed Fergie how to kiss on screen for the first time
During their time working together, Fergie was "nervous" about kissing Ventimiglia for the music video. Although her ex-husband, Josh Duhamel, had experience kissing his co-stars, she never learned how to "make out for the camera. The "Glamorous" songstress said Ventimiglia helped her through the process throughout their love scenes. 
"Of course, I was totally nervous about the whole thing," Fergie revealed, adding that she didn't know how to make out for the camera."
"I just had to tell him, like, 'Please help me with this,'" she remembered. "'I wanna just try to be in the moment if you could help me."
Fergie continued to say Ventimiglia assisted her with learning her angles and on-camera lighting.
The Jack Pearson actor wore fake tattoos for the 2007 music video 
Even though Ventimiglia's time as a music video model was short-lived, "Big Girls Don't Cry" gave Fergie success. According to IMDb, the project won a 2008 MTV Music Video Award for Best Female Video. 
Ventimiglia also became recognized for the tattooed body he flaunted in the project. However, Bustle reported in 2017 that none of the tatts in the video were real.