'Field of Dreams': Michael Schur Breathes New Life Into the Classic Film With New Peacock Series
Director Michael Schur is a name fans of comedy have probably heard before. He has worked on shows such as Parks and Recreation, The Good Place, and Brooklyn Nine-Nine. Now, Schur has another big opportunity on his hands. Peacock recently announced that they will be streaming a TV series adaptation of the classic 1989 sports film Field of Dreams. Schur has been tasked with writing the series.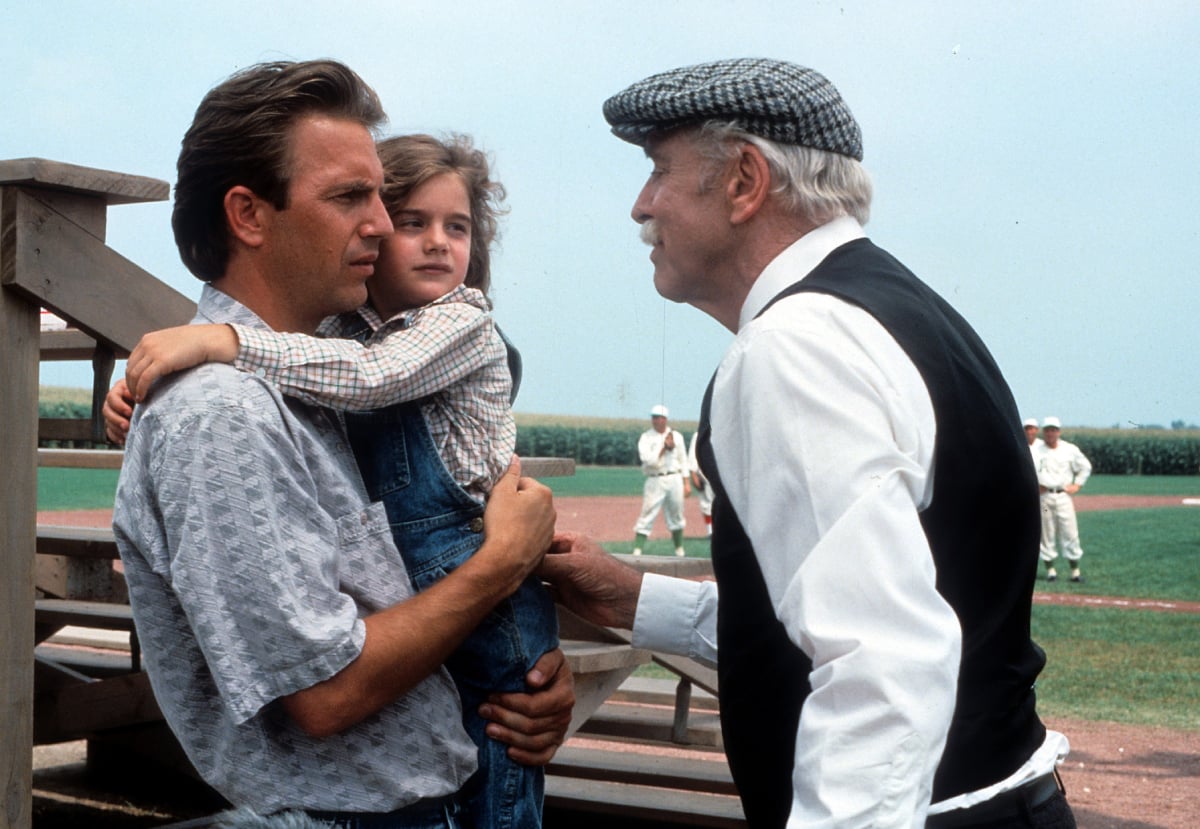 What is 'Field of Dreams' about?
Field of Dreams revolves around Ray, Annie, and their daughter Karin, a family facing financial troubles on their Iowa cornfield. Ray is haunted by memories of his estranged relationship with his now deceased father. One day, while walking through his cornfield, he hears a voice saying, "If you build it, he will come." The voice comes from a vision of "Shoeless" Joe Jackson. Jackson was banned from baseball forever after his involvement in the 1919 Black Sox Scandal.
Believing in his vision, Ray turns his cornfield into a baseball diamond. He is later joined by visions of the seven other Black Sox players. Through his visions, Ray is even able to see his father and repair their damaged relationship from many years ago. On the verge of bankruptcy, people finally begin to show up at the field to watch baseball.
A Major League Baseball game inspired by the movie occurred recently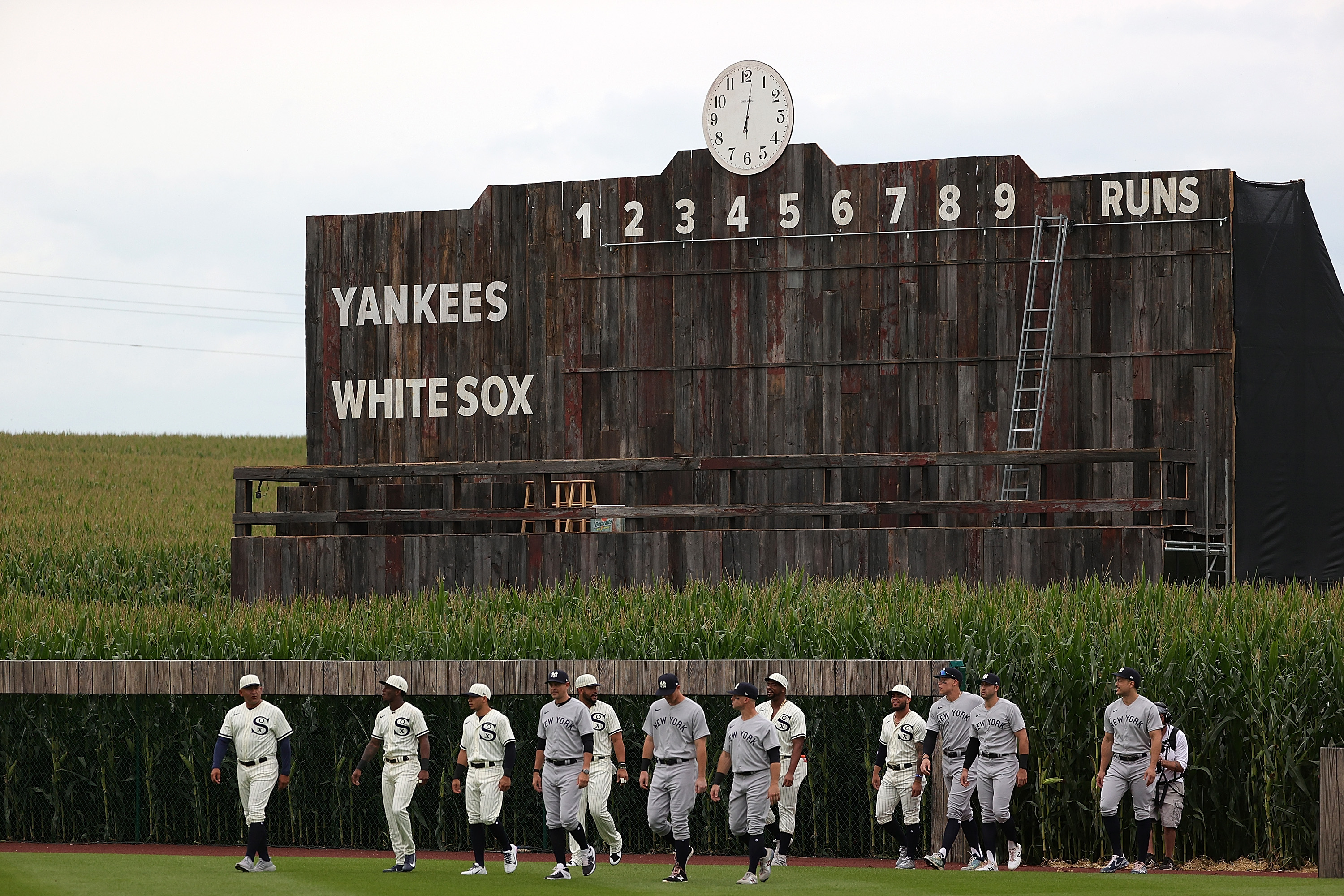 RELATED: Explore Kevin Costner's Own 'Field of Dreams' for $250,000
A week before the announcement of the Field of Dreams series, Major League Baseball hosted an iconic big league game at the movie's filming site in Iowa. Appropriately, the Chicago White Sox played the New York Yankees. The game ended in a dramatic walk-off homer from Tim Anderson, and the White Sox won the game, according to The Hollywood Reporter. Kevin Costner even made an appearance at the event. The MLB stated that they will return to the 'Field of Dreams' in 2022.
How will Mike Schur Adapt 'Field of Dreams' as a TV series?
According to The Hollywood Reporter, "Peacock says its Field of Dreams series will reimagine the movie's mixture of family, baseball, Iowa and magic that made the feature so enduring and beloved." The original film was actually based on a novel by W.P. Kinsella about Shoeless Joe Jackson. It is not clear yet how much of the original storyline and cast members Schur will incorporate into the series. However, fans are already forming opinions on what they do and don't want to see.
An article on Nerdist states its hopes that the series will keep the novel's ethereal feel. Magic plays a heavy part in the book. The film sought to capture this by frequently filming in the "Golden" hours of dusk or dawn. Hopefully, the series will use similar tactics. Nerdist also hopes that Schur's adaptation will not make the series "too modern." The film, after all, took place in rural Iowa in the '80s. That's not to say that the series can't make some updates, but hopefully, it will feel just as timeless as the film.
Fans also hope that the adaptation might introduce more recent baseball players into the series. They could even add a redemption arc for Barry Bonds. The series could also expand to include other baseball players, perhaps even women from the All-American Girls Professional Baseball League.
Peacock has not yet announced the cast or release date of the Field of Dreams series. For now, fans can only wait and hope that Schur does it justice.