Inside 'Fight Club' Author Chuck Palahniuk's Brutally Painful Roots: 'Everything Happens for a Reason'
Chuck Palahniuk is most known for being the creator of Fight Club. However, the author's work in both the literary and film worlds exceeds the singular credit. Palahniuk has since hit superstardom with subsequent books, short stories, and movies adapted from his writing. But, his extreme, stylistic writing touches on more than meets the eye. Palahniuk's troubled family history might be the reason why.
Chuck Palahniuk's humble beginnings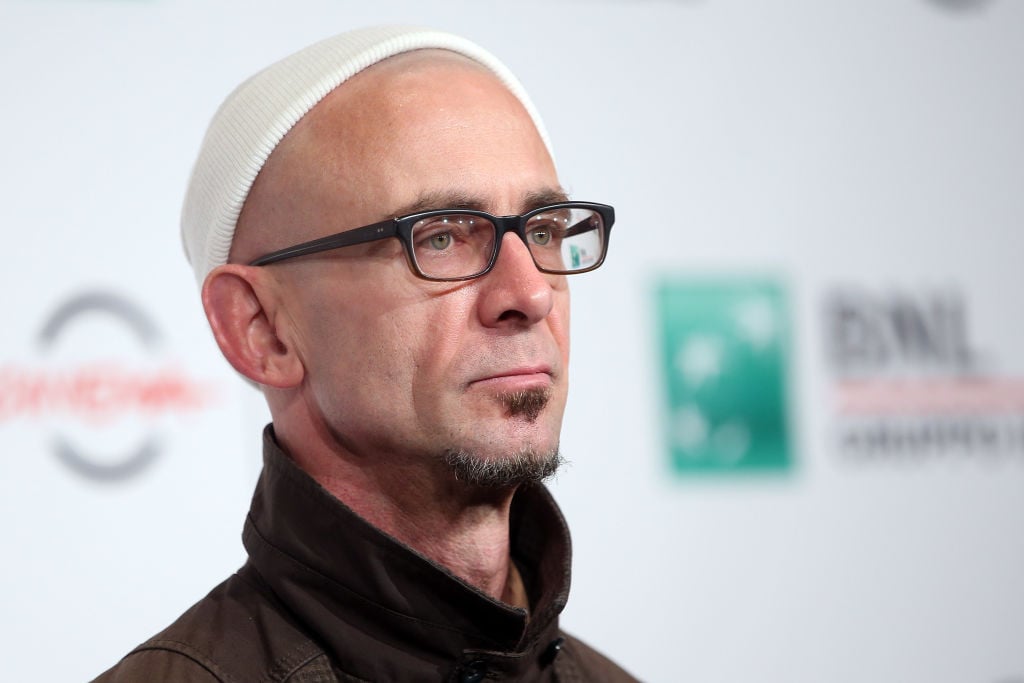 As one of four children to divorced parents — a railroad worker and nuclear plant employee — Palahniuk's teen years were mostly with his maternal grandparents in Washington state. When his parents ran out of money, he revealed in a 2008 interview, he enjoyed the farm life. The cattle ranch allowed the author would eventually use this in his novels.
"My grandfather had so many scams," he previously told Extreme Sport. "The scene in Invisible Monsters about feeding stale Hostess treats to the pigs to fill their intestines with extra poundage before sale— my sister and I always had to do that, open all those packages and throw them in."
Palahniuk attended the University of Oregon where he studied Journalism. His side work included interning for NPR, writing for a local paper, and then as a diesel mechanic for Freightliner. There, he wrote manuals on fixing trucks and landed another job as a journalist. He used his time off to write work like the Brad Pitt hit Fight Club but didn't experience the overnight success everyone believes.
His first book wasn't a hit until years later
His first work, Invisible Monsters, sold for a measly $6,000. It didn't sell until after the success of Fight Club came along. A writing group inspired him to keep going. Palahniuk tapped into lifelong pain to write outside the box.
"Anyone who makes a career in writing, music, painting, or whatnot succeeds as being a constant witness, always harvesting from the world," he told AV Club in 2007. "Any artist' makes a living by expressing what others can't—because they're unaware of their feelings, they're too afraid to express those feelings, or they lack the skills to communicate and be understood. Being f—– up isn't required. In fact, it tends to cut careers short."
Much of that stems from chilling events that surrounded Palahniuk's family — things the author deems "happened for a reason."
Palahniuk's family history is fraught with trauma
Palahniuk never knew his paternal grandparents. The story he'd heard growing up was that they died from diphtheria. However, when the author turned 18, he learned the truth.
"The murder-suicide happened when my father [Fred] was young. There are two versions of the story: one, that during WWII Grandpa Nick left the family farm in Idaho and went to work in a Seattle shipyard where a crane hook struck him in the head," he said in the same 2008 interview.
"After that, he was erratic and hostile and ended up shooting his wife and their children. He hunted around the house for my father to kill him, too, but my father hid and eventually, Grandpa Nick just killed himself. The other version is that Nick Palahniuk was always a crazy, sadistic a——."
The argument that led to the murder-suicide was, according to Palahniuk, due to the purchase of a sewing machine. [Fred] only survived because his father — Palahniuk's paternal grandfather — couldn't find him. He was just three years old at the time.
"I was sort of pleasantly surprised by what happened," he previously told Rolling Stone. "It seemed sort of like a fairly glamorous thing happening to an otherwise rather boring family."
Tragedy struck again years later
Palahniuk said it was "my father's pattern through his life to always have a girlfriend or several girlfriends," according to a 2001 interview via Moscow-Pullman Daily News. He added that Fred was married five times.
"He really loved to meet someone and have that period of romance (and) euphoric joy, but the relationships didn't tend to last beyond that," Palahniuk said. "It was his need for companionship, love, whatever, that ultimately was his undoing."
Just as Fight Club was set for a trajectory of success, Palahniuk's father responded to a personal ad titled "Kismet." The ad was placed by Donna Fontaine and [Fred] responded. The two began dating.
"I don't think my father really knew what he was getting into — the passion and danger there," Palahniuk said.
He revealed he got a phone call from a publicist that said: "I hope this is a joke, but I just got a call from the Latah County Sheriff's office. They found your father's car outside a burned-down house and they think your father might be dead.."
The details of the murders still haunt Palahniuk
As Fred and Donna returned to her house after their third date, Donna's ex-boyfriend, Dale Shackelford, shot and killed them both, then burned the remains. Shackelford was convicted in May 1999.
"My father's first memories were of hiding under that bed, his father having just killed his mother," he said. "After that, he was always this man still looking for his mother. Then, eventually, he found this woman, and once again a man with a gun comes back into the picture. And kills her. And then kills him."
He added: "In a way, I can't help but admire the shape of this perfect completion of a thing that started so long ago. I find comfort in that. That things happen for a reason and according to a pattern."
'Fight Club' fame came during the murder trial
While Fight Club went on to become a cult success, the pain surrounding his familial ties is ever-present in all the author's work. Still, it's that novel that's just as popular today as it was in 1999.
"We really have no freedom about creating our identities, because we are trained to want what we want. What is it going to take to break out and establish some modicum of freedom, despite all the cultural training that's been our entire existence? It's about doing the things that are completely forbidden, that we are trained not to want to do," he said.
During the excitement of Fight Club, Palahniuk had to deal with the devastating loss of his father, which led to more novels that included that heartbreak.
"Lullaby was written was a response to that and the trial," he said. "I was asked to help determine the sentence for the man who killed my father — I recommended the death penalty."
The technique that helps Palahniuk channel his pain
The author added: "Every book I write is an experiment, but the ultimate goal is to engage people mentally, emotionally, and physically. The best way to engage people physically is to deal with intense physical experiences like illness, violence, and sex, which is why those things crop up in my work."
That said, Palahniuk said fans are "wildly disappointed" when they meet him.
"They're clearly expecting a werewolf or Charles Manson — instead, they meet a bookkeeper. It's a little heartbreaking to see it happen over and over. But I put all my demons on the page," he said.
"There's a process called 'flooding' where, if you're afraid of spiders, they put you in a room filled with spiders, so that you're so overwhelmed that you'll no longer have that reaction, and in a way that's what I'm doing. I'm really blowing these dark things in my life up to a scale where I'll completely exhaust my reactions to them. Do we ever run out of these things we need to exhaust? Absolutely… when we die." 
How to get help: In the U.S., call the National Suicide Prevention Lifeline at 1-800-273-8255. Or text HOME to 741-741 to speak with a trained crisis counselor at the free Crisis Text Line.