Fillers or Photoshop? Kylie Jenner Fans Can't Figure Out Why She Looks Different This Week
Kylie Jenner is very active on Instagram. She documents most of her life on the popular social media platform where fans get to see pictures of Kylie in all her outfits. Plus fans get regular updates on baby Stormi. Sometimes Kylie posts pictures of her sisters too, so KarJen supporters get to see the whole KUWTK cast on her feed.
Still, the majority of Kylie's pics are selfies. Whenever she does something new with her hair or makeup, fans notice. But her most recent pics have fans wondering what she did differently.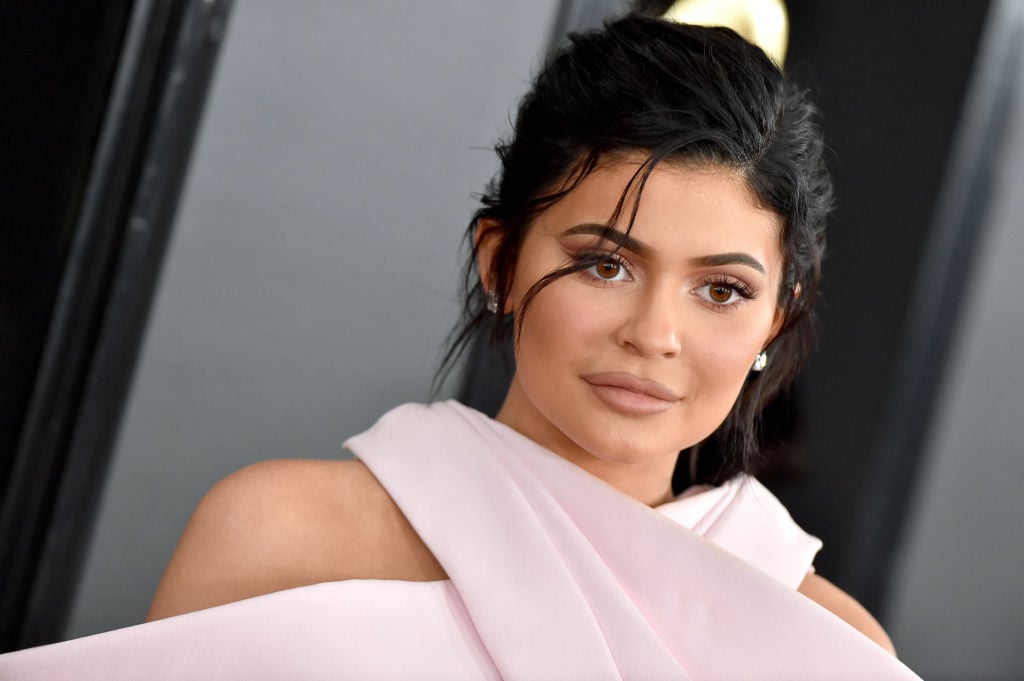 Kylie Jenner is rocking lighter hair
The Kylie Cosmetics mogul definitely lightened her hair, that much is certain. She went from a dark brown to light dirty blonde color in the last week. However, fans on Reddit think something else is different too.
Many fans think she got new fillers in different places. Kylie has admitted to getting injections in her face before, so it's totally possible that she's gotten them again. Her face does look different in recent photos, but it's hard to say how. Some fans think that it's just lighter hair that is making Kylie look different. It could be that the lighter color plus a change in makeup has changed the way the light hits Kylie's face, making her look different.
One fan thought that the new look must be photoshopped, since anywhere that Kylie could get fillers is closed thanks to the pandemic shutdown. Other fans vehemently disagreed.
How is Kylie getting fillers while self-isolating?
Kylie's new look could be Photoshop, but one thing is for certain. If Kylie wanted to get fillers, she could find a way.
Fans think that thanks to Kylie's money, she could easily pay someone to come to her house and perform the injections, even in quarantine. Although the KarJens claim to be self-isolating, it's clear that they're not taking social distancing as seriously as some.
Kylie's sister Kendall Jenner is still meeting up with friends during the pandemic. She justifies it by saying it's the same group of friends and that they're all social distancing together, although that's not really how social distancing works.
Kim Kardashian West has sent her nannies home thanks to the pandemic, but it's possible she still has other staff around, like security.
It's not clear who besides Kylie, Stormi, and Stormi's dad Travis Scott are quarantining at Kylie's house. It's possible she has her employees, like nannies and assistants, with her. Plus, Kylie's friend Stassie has been coming over despite the recommendation against visiting friends and family who live in other homes.
Even though Kylie has urged her fans to social distance, it doesn't seem like she's invested in it herself, especially if she had fillers injected. It is possible she's changed her face without fillers.
Kylie Jenner says contouring is just as impactful as surgery
All of the KarJens have been accused of having plastic surgery at one point or another. It comes with the territory of being in the public eye. All of them have denied it, for the most part. Pretty much all the sisters have admitted to fillers, including Kylie. However, Kylie has more tricks up her sleeve when it comes to changing her face.
Kylie has said when accused of plastic surgery in the past that contouring can do more than people realize to change face shape. Kylie knows how to use makeup contouring to her advantage. After all, she started a makeup company. It's possible that Kylie has been trying out a new contouring technique, especially if she is bored in quarantine. That could be the difference that fans are seeing in her face.