Filming for Clare Crawley's Season of 'The Bachelorette' Is Postponed Due to Coronavirus
Just when filming for Clare Crawley's season of The Bachelorette was set to begin, filming was postponed. In an Instagram post, Chris Harrison announced that filming of the season is postponed due to the coronavirus (COVID-19) outbreak.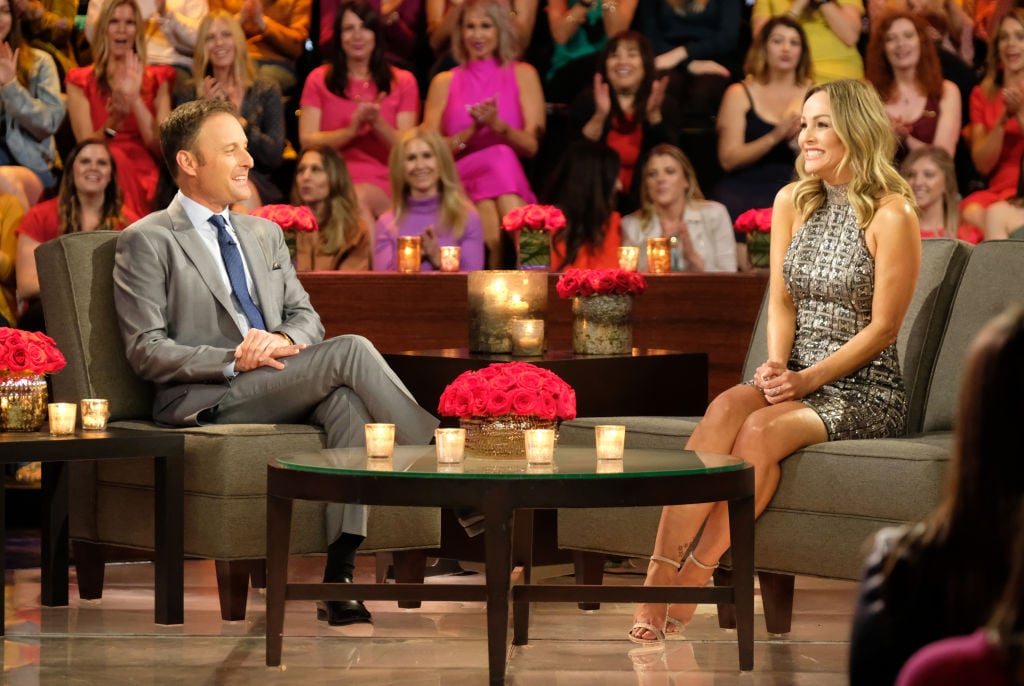 The show's plans were up in the air
Before he confirmed the postponement of filming, Harrison spoke to E! News about how coronavirus will affect upcoming shows in the Bachelor franchise.
"We were supposed to obviously travel internationally with Clare. We can't," he told E! News. "So we're gonna do the best we can."
He also said, "Clearly [Bachelor in Paradise and Summer Games] is in jeopardy. I mean, you look at Paradise, down in Mexico, that's not that far away… The whole premise of Summer Games is people come from international countries and join us. They're not gonna be able to get into the country and they can't travel, so yeah, that's that's very much in jeopardy."
Filming for Clare Crawley's season of 'The Bachelorette' is delayed
On March 13, Warner Bros. Television Group released a statement before production of The Bachelorette was set to begin.
"With the rapidly changing events related to COVID-19, and out of an abundance of caution, Warner Bros. Television Group is halting production on some of our 70+ series and pilots currently filming or about to begin. There have been no confirmed cases of COVID-19 on any of our productions, but the health and safety of our employees, casts and crews remains our top priority. During this time, we will continue to follow the guidance of the Centers for Disease Control as well as local officials and public health professionals in each city where our productions are based," reads the statement.
To announce the news, Harrison posted a video to his Instagram page. In the video, Harrison confirmed that filming for The Bachelorette is postponed for two weeks.
"It was not only the right thing to do, it was the only thing to do. But that doesn't mean this decision wasn't hard to make, because this will affect a lot of people," he said. "To my friend Clare, you are still my bachelorette and hopefully we're still going to have the opportunity to help you find love and make this work."
Clare Crawley posted about 'The Bachelorette' season
After the news broke, Crawley reacted on her Instagram. In the post, she reassured fans that health comes first, and she is perfectly fine waiting until it is safe to begin filming.
"Well hello! Talk about most dramatic season ever! In all seriousness, Everyone's health is the most important priority at this time, and as I'm sure you've heard, we are pressing pause for now on filming The Bachelorette. We are taking it day by day and even hour by hour as this is so unpredictable. All I know for sure is that my heart is so full from all the love and support this far, and am still so excited for my journey to begin! I've waited 38 years for these moments, what's a little bit longer, right! xoxo," she wrote on Instagram.