When Does the Final Episode of 'WandaVision' Season 1 Premiere on Disney+?
They are an unusual couple. With new episodes premiering on a weekly basis, Disney+ subscribers embarked on several adventures with Wanda and Vision, as they tried to be "normal" in different sitcoms throughout history.
How many episodes are in WandaVision? When does the final episode debut on Disney's streaming platform? Here's what we know about this original Marvel series.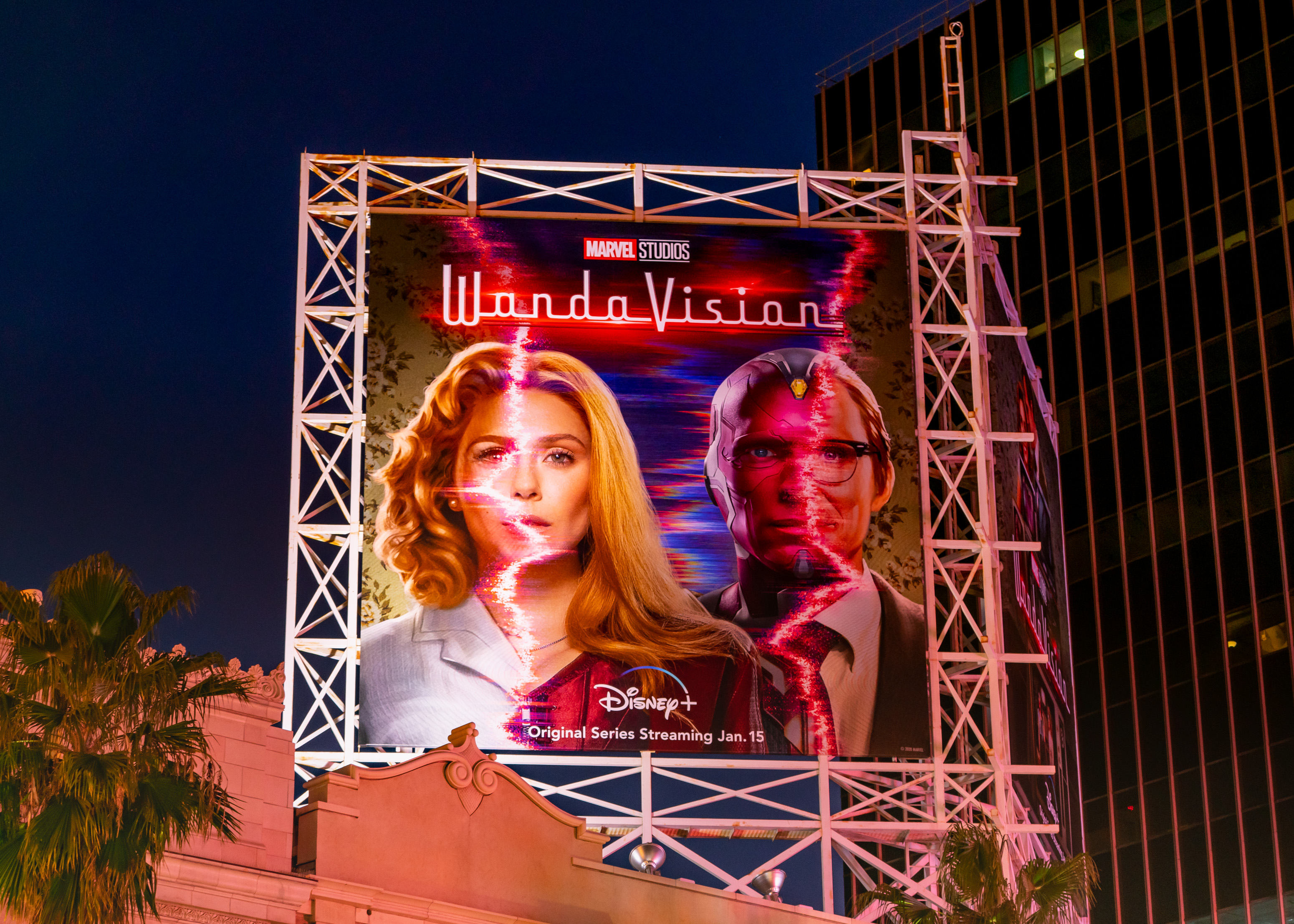 'WandaVision' premiered on Disney+ in January 2021
Fitting in is pretty challenging, especially when you're superheroes traveling through time. Following the events of Avengers: Endgame, Wanda Maximoff portrayed by Elizabeth Olsen, and Vision, portrayed by Paul Bettany, try to live a normal life despite their past.
This takes them to different eras in television history, in an attempt to fit in together. They are "an unusual couple," though, and something as simple as performing at a talent show or hosting a dinner party proved to be pretty difficult.
The first episode of this original Marvel series, WandaVision, premiered on Disney's streaming platform in January 2021. After that, new episodes premiered on a weekly basis.
"We loved the bright feeling of American sitcoms mixed with the deep sense of unease the story had, and it was a really inviting challenge to help set that tone," Kristen said in a statement regarding the WandaVision soundtrack, according to IndieWire.
Each episode released on this streaming platform is about 30 minutes long, complete with a new theme and title sequence based on the sitcom. To better fit the theme, the first few episodes were in black and white. That is, until Wanda found a bright red toy helicopter. 
When does the final episode of 'WandaVision' premiere on Disney+?
According to IMDb, there are 9 episodes of this Marvel series that premiere on a weekly basis on the streaming platform. For the release timeline, that means throughout February 2021, fans will be going on adventures with this "unusual couple." 
That means the ninth and final episode will, reportedly, premiere on March 5, 2021, according to Disney Fandom. This finale comes only days before the next Disney+ Marvel series is set to premiere on the subscription service. 
There are other Marvel originals coming to Disney's streaming platform, including 'Loki'
That's The Falcon and the Winter Soldier, starring Sebastian Stan as Bucky Barnes, Anthony Mackie as Falcon, and Emily VanCamp as Sharon Carter. Taking place after the events of Avengers: Endgame, this series will show will follow the "next Captain America." 
More information regarding the story of this series, however, will presumably be announced by Disney in the coming weeks. Until then, plenty of Marvel content is available for binge-watching on Disney+. 
That includes blockbuster movies like Captain America: The First Avenger and Avengers: Age of Ultron. To learn more about WandaVision and to watch the original Marvel series, visit the Disney+ website.