Everything We Know About the Final Role That Burt Reynolds Never Shot
Before his death, Burt Reynolds was cast in a final role. But he never got to shoot his scenes for the project. Here's what we know so far.
Burt Reynolds has died at age 82, according to his agent Todd Eisner. The Hollywood Reporter explains that the cause of death was cardiopulmonary arrest. Reynolds had a long and storied career, earning what The New York Times characterizes as "some of the film world's highest and lowest honors," delivering acclaimed performances in Deliverance and Boogie Nights, and starring in commercial hits such as Smokey and the Bandit. But what you might not know about Reynolds is that he planned to act in one final role.
Below, discover everything you need to know about the final movie that Burt Reynolds never shot — and what might happen to the project next.
He was looking forward to working with Quentin Tarantino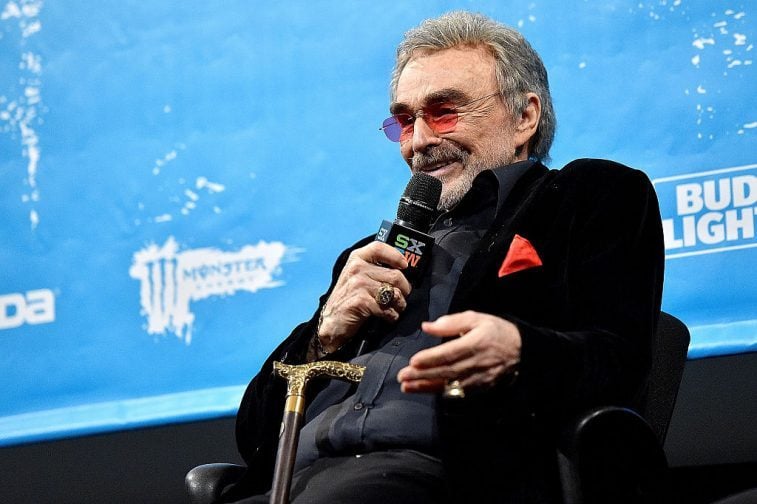 The Hollywood Reporter reports that Burt Reynolds' niece, Nancy Lee Hess, said in a statement after his death, "He has had health issues, however, this was totally unexpected. He was tough. Anyone who breaks their tailbone on a river and finishes the movie is tough. And that's who he was."
Hess also mentioned the final role that Reynolds had intended to shoot. She said, "My uncle was looking forward to working with Quentin Tarantino and the amazing cast that was assembled."
Once Upon a Time in Hollywood
Hess was referring to Quentin Tarantino's upcoming film, Once Upon a Time in Hollywood, which is slated for a 2019 release. The film, set in Los Angeles in 1969, uses the Manson Family murders as its backdrop. It stars Brad Pitt, Leonardo DiCaprio, and Margot Robbie, Business Insider reports. According to Digital Trends, Tarantino has cast Justified actor Damon Herriman to play Manson in the film.
Tarantino has also chosen a supporting cast including Damian Lewis, Dakota Fanning, and Emile Hirsch. Tim Roth and Michael Madsen are also expected to appear in the film. Tarantino recently said that he's been working on the script for five years, and he described Once Upon a Time in Hollywood as "probably the closest to Pulp Fiction that I have done."
Reynolds was going to play George Spahn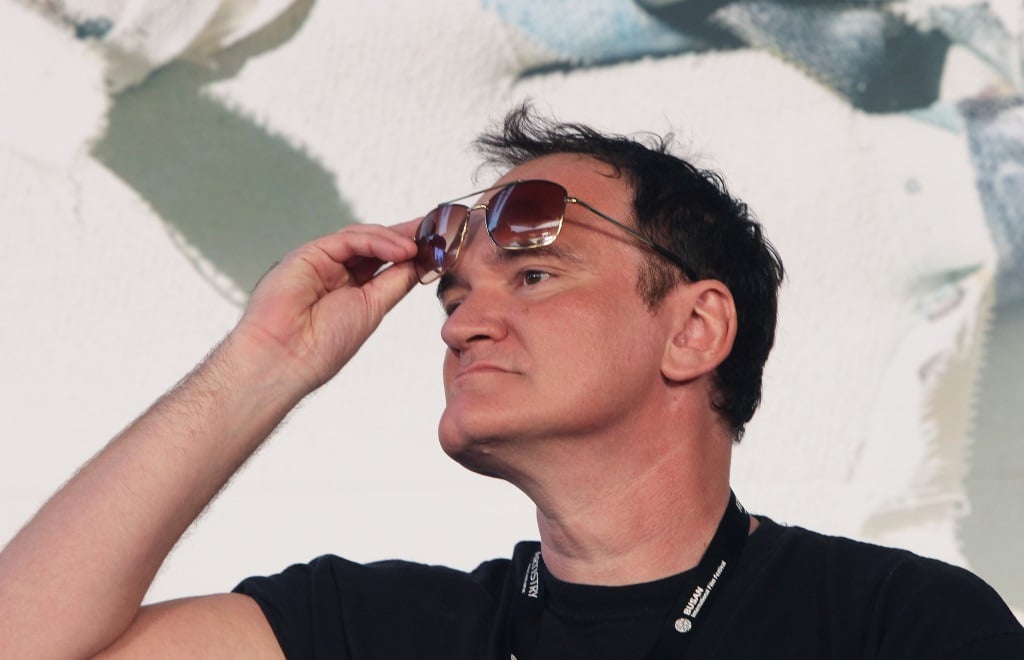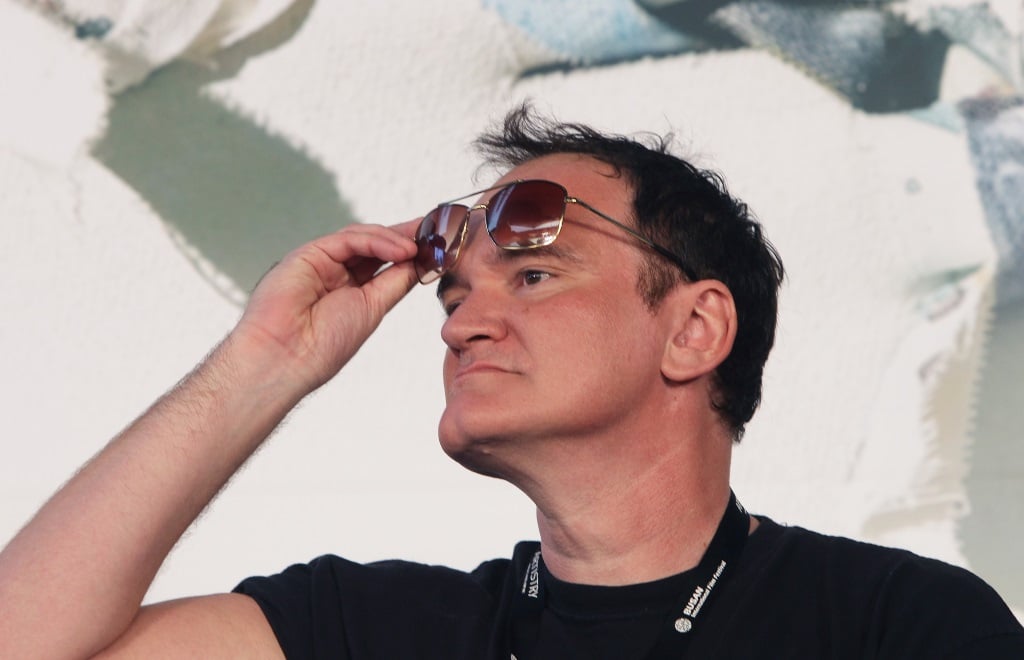 Once Upon a Time in Hollywood centers on Rick Dalton (Leonardo DiCaprio), a former star of a western TV series, and his stunt double Cliff Booth (Brad Pitt). Both are trying to make it in Hollywood, and Dalton has a famous next-door neighbor: Sharon Tate (Margot Robbie), who was murdered by the Manson Family. Deadline reported earlier in 2018 that Burt Reynolds was in talks to play George Spahn. Spahn owned the "infamous Spahn Movie Ranch, where the Manson Family had allegedly plotted the ritualistic murders of actress Sharon Tate and six others," Slash Film reports. The publication explained the casting choice:
It's a casting coup that's both a dream come true for avowed mustache enthusiast Tarantino, that also inextricably links Once Upon a Time In Hollywood to the Ranch's blood and acid tinged history. To wit, in a career full of homages to cinema's past, QT is creating a flesh and blood link to the New Hollywood brink in which his newest piece of pulp fiction is set.
Reynolds hadn't shot his scenes yet
TMZ reports that though Burt Reynolds was looking forward to working with Quentin Tarantino and the cast that the director had pulled together for Once Upon a Time In Hollywood, he hadn't yet shot his scenes for the film before his death. Reynolds was expected to shoot for two days during the film's production.
Metro notes that stars including Brad Pitt, Leonardo DiCaprio, and Margot Robbie have already been photographed on the set of the film, in full costume. There's no word yet on how Tarantino will replace Reynolds for the role of George Spahn.
He wanted to have a good time in every role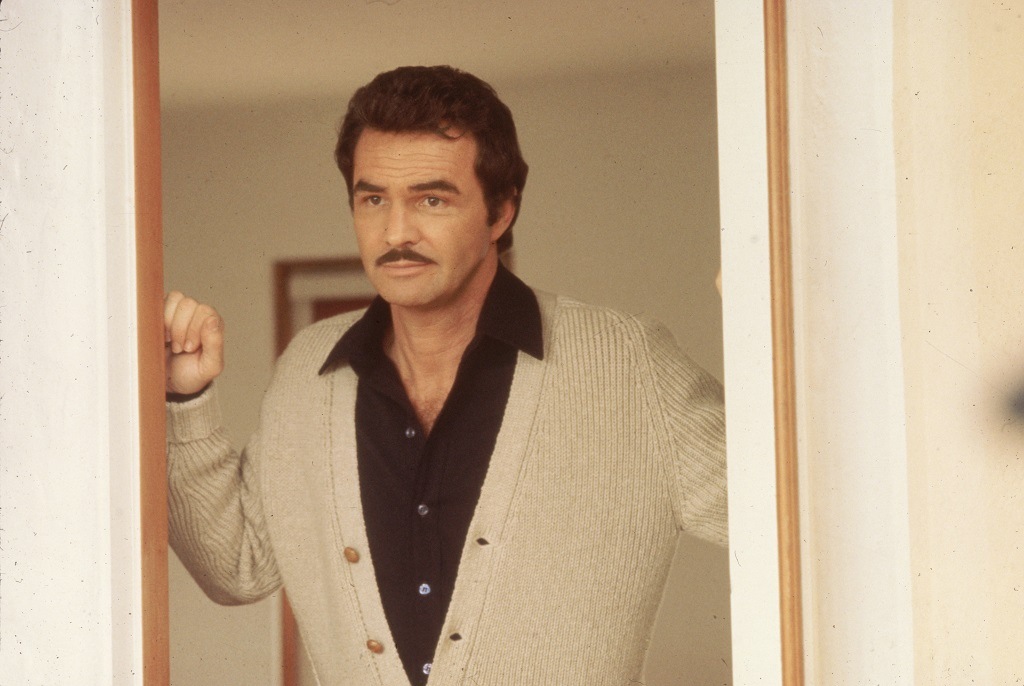 Deadline reported that in Once Upon a Time in Hollywood, Reynolds had "a great role in front of him, maybe the best one the iconic Deliverance star has gotten since Boogie Nights." Charlie Manson had convinced Spahn to allow him and his followers to live on the ranch. And in exchange for rent, Manson coerced his female followers into sleeping with the ranch owner. "Tarantino has provided the chance for film audiences to rediscover great actors from the '70s who were largely forgotten about," Deadline reports. He likely planned to do the same with Reynolds.
The Hollywood Reporter notes that throughout most of his career, Burt Reynolds chose his roles with the goal of having a good time. "I didn't open myself to new writers or risky parts because I wasn't interested in challenging myself as an actor. I was interested in having a good time," Reynolds recalled in his 2015 memoir, But Enough About Me. "As a result, I missed a lot of opportunities to show I could play serious roles. By the time I finally woke up and tried to get it right, nobody would give me a chance."
His career was influenced by the movies he didn't make
The publication notes that Reynolds' career was also defined by the films he didn't make. He turned down the role of Han Solo in Star Wars. He opted not to play retired astronaut Garrett Breedlove in Terms of Endearment. And he passed up the role of cop John McClane in Die Hard.
Reynolds also said that he was Milos Forman's first choice to play R.P. McMurphy in One Flew Over the Cuckoo's Nest. He also "backed away" from playing Batman on television in the 1960s. And he declined the part that eventually went to Richard Gere in Pretty Woman. Reynolds later referred to passing on Terms of Endearment as one of his worst career mistakes.
However, as The Hollywood Reporter notes, Reynolds wrote in his memoir, "I always wanted to experience everything and go down swinging. Well, so far, so good. I know I'm old, but I feel young. And there's one thing they can never take away: Nobody had more fun than I did."
Read more: 16 Celebrities You Might Not Have Known Played College Football
Check out The Cheat Sheet on Facebook!