This Finally Explains How Former 'RHONJ' Cast Member Danielle Staub Made and Lost Her Money
Real Housewives of New Jersey is a reality TV series that follows in the footsteps of all the other Real Housewives franchises. Danielle Staub first came to prominence back in 2009 when she joined the cast of Bravo's Real Housewives of New Jersey. The cast member that the fans love to hate has found herself in a precarious situation. 
After becoming $1 million in debt, Staub has had fans wondering about her life and why she is now in such dire straits. While she may not be in the best financial position today, Staub was once married to a very wealthy man.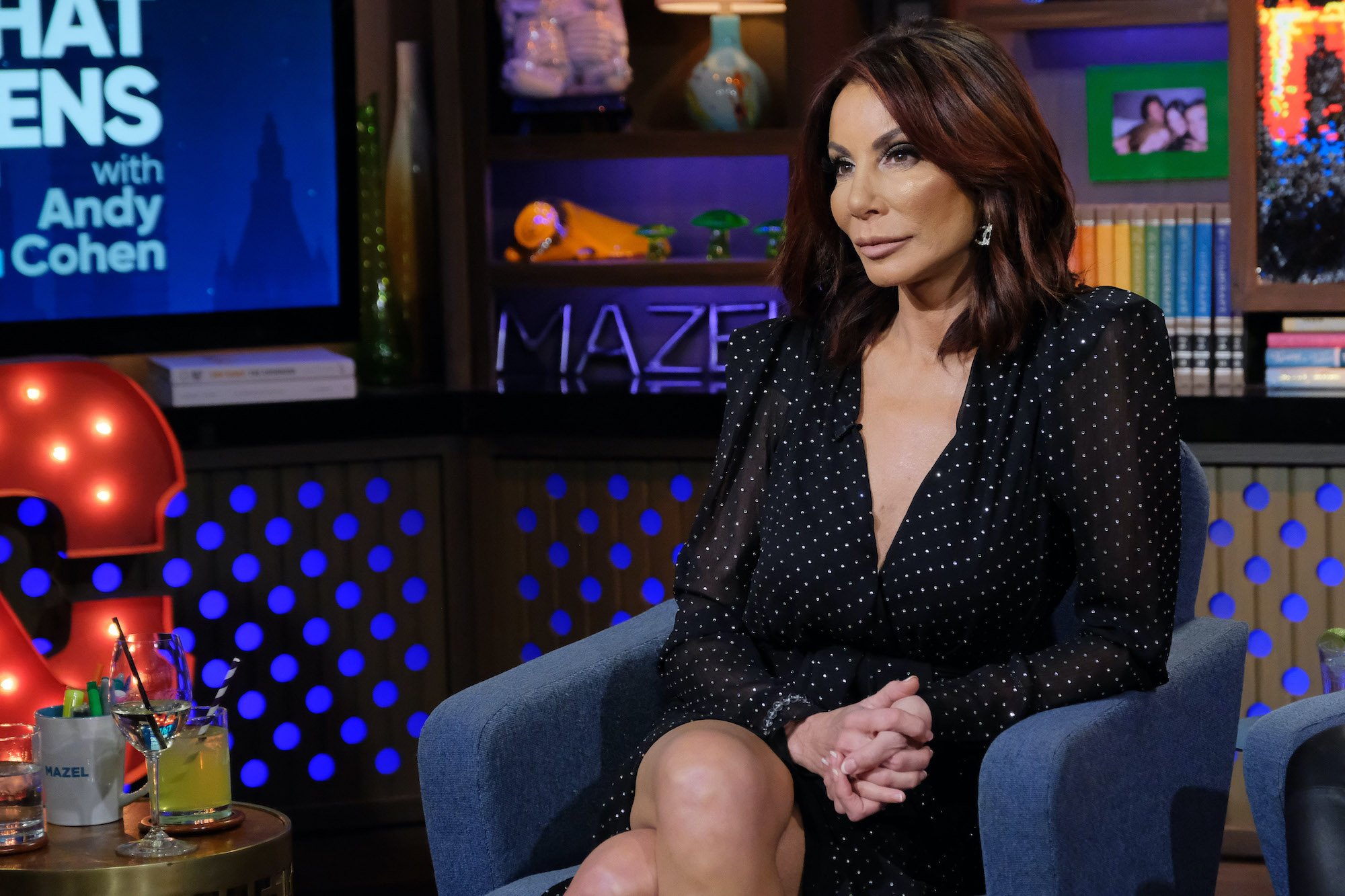 At one point in her life, she was worth an astounding $3.5 million. However, all that is gone now. Let's take a look at where the reality star is now and how she got to where she is.
How Staub acquired her wealth
Staub had amassed much of her wealth through marrying the right people. She has been married three times, once to multi-millionaire Thomas Staub whom she married in 1993. The couple has two daughters together, Christine and Jillian.
After 14 years of marriage, the pair divorced in 2007. At the time of their divorce, Staub's net worth was $3.5 million. She has also been engaged a whopping 21 times to various men.
After her memorable two seasons on The Real Housewives of New Jersey, Staub ventured off into the world of exotic dancing. The star signed with Score's Gentleman's Club in Manhattan, where she would dance for some of New York's wealthiest businessmen. However, the dancing gig didn't last long. 
Things start to go downhill
Things began to turn bleak in 2011 when she filed for Chapter 7 bankruptcy. It was at this time that she revealed she was $1.9 million in debt. She had only made $63,791 that year, most of which was made from her appearance on VH1's Famous Food, which starred Staub and a number of other reality TV stars.
Staub was no longer earning any income, leading her to make a few appearances in a number of adult films before making her return to Real Housewives of New Jersey. She has since announced that she will never return to the show again. 
Staub hits rock bottom
These days, according to Celebrity Net Worth, Staub is worth a negative $500,000. Staub was squatting in her ex-husband's home in New Jersey until 2020. Apparently, Staub was going to buy the home that she and her ex-husband Marty Caffrey shared after their divorce.
When she failed to do so, Caffrey tried to sell the home. Staub tried to stall the sale of the home by blocking potential buyers from viewing the home.
A court order finally made the reality star vacate the property. According to claims made to the judge who oversaw the proceedings, Staub claimed that she would be homeless if she was forced to leave.
Staub has since posted to social media that she has a new home that is hers and hers alone, although it's unclear if the home is a rental or is purchased. Given her net worth, it is likely a rental.
Staub has certainly had her share of hard luck, some self-induced and some a result of poor life choices. Given that she has refused to ever appear on Real Housewives of New Jersey again, it will be interesting to see if she can perhaps use her celebrity status as a reality star and turn that into an income for herself in the years to come.