Finally – Joy Behar's Famous Lasagna Recipe Revealed!
At last! Joy Behar of "The View" unveils the recipe for her coveted lasagna!
Joy Behar of ABC's The View is known for many things. He strong liberal stance on politics, her cutting comedic talent, and her homemade lasagna. Often discussed on the show by the co-hosts as a coveted meal that's made for special occasions, Behar usually makes the Italian dish only for moderator Whoopi Goldberg on her birthday.
Now to the delight of Behar's fans (and her co-hosts) she is sharing the recipe for the extremely-craved culinary concoction.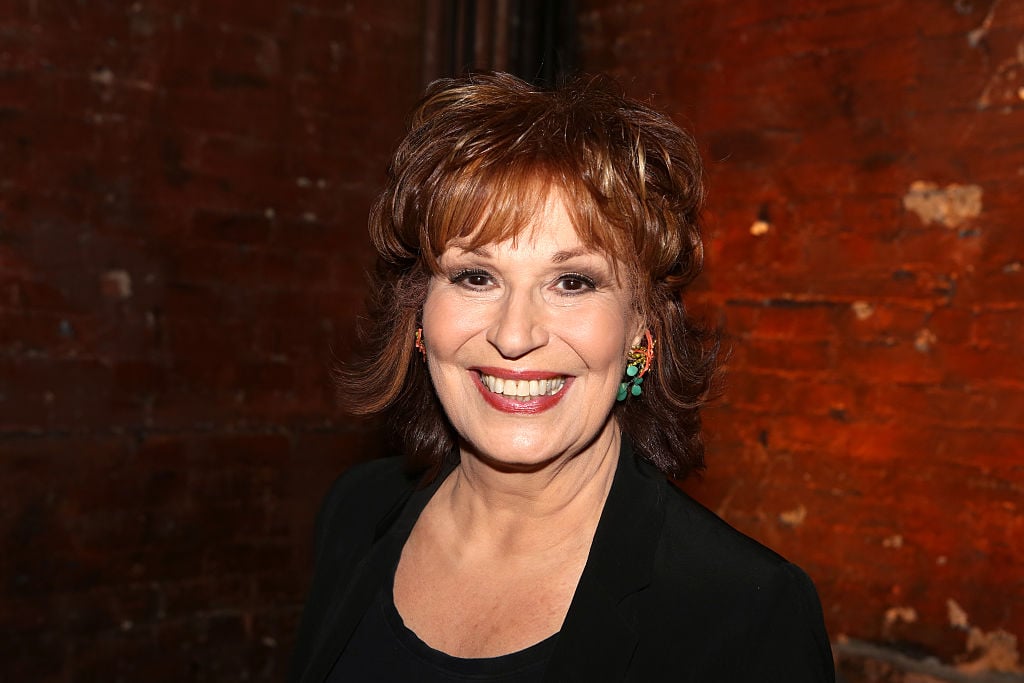 Food worth fighting over
Goldberg celebrated her birthday just last week, so Behar took to her kitchen to prepare the special dish for her friend and co-host. "She's an EGOT. She deserves the lasagna," Behar said of Goldberg. Sadly, the birthday girl didn't get to have any of the treasured dish since it was apparently consumed by her awaiting family members.
"The whole house is addicted to Joy's lasagna," Goldberg shared. "I should've put it in the downstairs refrigerator where nobody goes… I came down [from being on the phone], all the lasagna was gone." Looks like Goldberg had a case of 'Lasagna-Gate' in her house!
Recipe revealed! Check out this list of ingredients
Evidently Behar realized that the public outcry was too much to ignore and went public with her infamous lasagna recipe. "This is so easy to do, any idiot can do this," she joked in her kitchen on the ABC.go.com video. "I don't know why they make such a big fuss over it. It's just lasagna."
Ingredients
• 1/2 box lasagna noodles
• 1 1/2 lbs sweet Italian sausage (removed from casings)
• 1 lb. whole milk mozzarella cheese, shredded
Ingredients for Sauce
• 2 tbsp. extra virgin olive oil
• 1 cup chopped onion
• 2 cloves garlic, chopped
• 1/4 cup flat-leaf parsley, chopped
• 1 28 oz can crushed Italian tomatoes
• 1 6 oz can tomato paste
• 1/4 cup fresh oregano
• 1/2 cup fresh basil (chopped)
• 2 tsp. sea salt
• 3/4 tsp. black pepper
Ingredients for Cheese Mixture
• 1 lb. whole milk ricotta cheese
• 1 cup Parmesan cheese, grated
• 1 extra large egg, beaten
• 1/4 cup Parmesan cheese, grated (for garnish)
Putting it all together
The multi-layered entree has several elements that need to be integrated. Behar meticulously lays out the process home cooks need to follow to replicate her sought-after lasagna.
Directions
1. Prepare Oven & Noodles: Preheat the oven to 400 degrees F and position the oven rack in the middle. Soak lasagna noodles in hot tap water while you cook your sauce or according to box directions.
2. Make The Sauce: Heat the olive oil in a large saucepan and add chopped onion cooking over medium-low heat until translucent (about 5 minutes). Then, add the garlic and stir for one more minute. Add the crushed tomatoes, marinara sauce, tomato paste, oregano, basil, sea salt, and freshly ground black pepper. Simmer uncovered over medium-low heat for 20 minutes.
3. Cook The Sausage: While your sauce is simmering, cook the sausage in deep skillet over medium-low heat, breaking it up with a wooden spoon, for 10 to 15 minutes, or until fully cooked and no longer pink.
4. Prepare The Cheese Mixture: While the sauce and sausage are cooking, make the cheese filling. In a large bowl, combine ricotta, one cup of Parmesan, the beaten egg, chopped parsley, sea salt and freshly ground black pepper. Set aside.
5. Assemble the layers: Ladle one-third of the meat sauce into a 9″x 12″x 2″ casserole or baking pan. Spread the sauce over the bottom of the dish. Then add approximately half the pasta (in one layer, cover the sauce with the noodles), half the sliced mozzarella, half the cheese mixture, and one third of the sauce. Add another single layer of noodles, mozzarella, ricotta and the remaining sauce.
6. Bake: Sprinkle with the remaining 1/4 cup of Parmesan on top and bake uncovered for 35 minutes, or until the sauce is bubbling.
Behar insists the dish is easy to make with mouthwatering-results. Give it a try – this culinary creation could impress those Thanksgiving guests that pass on the turkey!
Read more: Joy Behar Said She Cried When This Co-Host Left 'The View'