Finally, There's Proof That Prince Charles Is Prince Harry's Real Father, Not Diana's Ex-Lover James Hewitt
Royal family scandal rumors are a dime a dozen at this point. Some of them — like Prince Charles carrying on a long-time affair with mistress Camilla Parker Bowles and breaking Princess Diana's heart — are true. Others, such as allegations that Prince William stepped out on Kate Middleton with her former friend Rose Hanbury, are probably fabricated.
But there's one persistent royal rumor about Prince Harry's background that we can finally lay to rest now.
The rumor maintains that Prince Charles isn't really Prince Harry's father. The reason for this shocking claim? Princess Diana had begun an affair of her own with British Army officer James Hewitt. The most damning evidence of all was that Hewitt, like Harry, happened to have red hair. The physical resemblance between Prince Harry and Hewitt is undeniable.
But now several news sources have found proof that this is all fiction. Here's why you should believe, once and for all, that Prince Charles truly is Prince Harry's real dad.
Prince Charles and Prince Harry could pass for twins in this photo
Sure, if you squint hard enough it's easy to see the similarities between Prince Harry and James Hewitt. But all along the main source of "proof" for royal conspiracy theory was the fact that both men were gingers.
This detail has been explained by a relative of Princess Diana, who also had red hair and proved that the gene ran in the family. Now an old photo of Prince Charles surfaced that proved beyond a doubt that Prince Charles is his real father. Both the Prince of Wales and his young son have the same cheeky smile, same eyes, same nose, and same face shape at around the same age.
They're balding the same way, too
Apparently, hair loss runs in the family — big time. While most royal followers talk endlessly about Prince William's baldness, Prince Harry isn't immune to losing his hair, either. One hair loss expert even went so far as to suggest that the manner in which Prince Harry is losing his hair indicates his true parentage.
James Hewitt doesn't appear to be balding at all, while Prince Harry is losing his hair in the same pattern as his father and older brother. This fact indicates that all three are indeed related.
James Hewitt denies fathering Prince Harry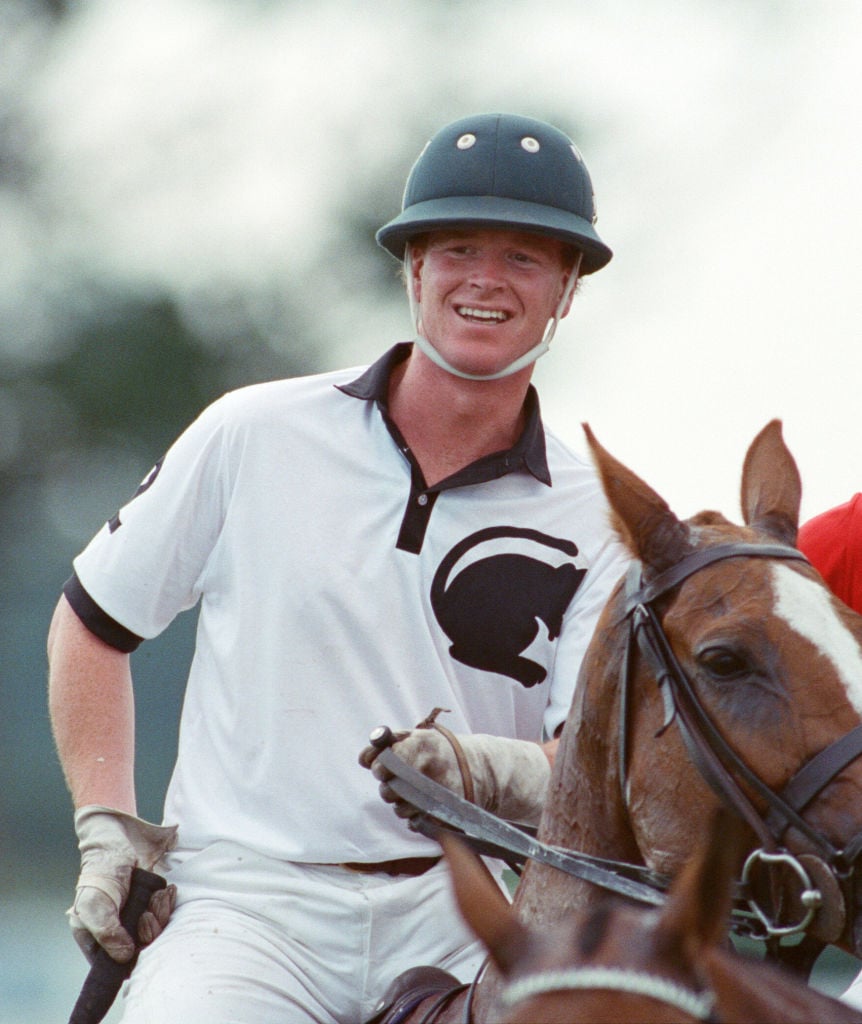 If James Hewitt did think he was the father, he'd probably have said something by now. But Hewitt continues to insist that Prince Harry is not his son. During an interview on Sunday Night, interviewer Melissa Doyle asked him directly, "Are you Harry's father?"
"No, I'm not," he stated.
"Why does that keep getting repeated?" she inquired.
"Sells papers," he said quickly. "It's worse for him probably, poor chap."
Hewitt met Princess Diana when he was hired as a horseback riding instructor for the family. He does admit to having an affair with Diana (which he doesn't regret) but claims he didn't begin a relationship with her until Prince Harry was already a toddler.
Between the photo, the balding patterns, and James Hewitt's statements, it's time to finally let this illicit rumor die for good.