Finn Wolfhard Talks 'Stranger Things,' 'Ghostbusters: Afterlife,' and His Love of Music
For most people now, Finn Wolfhard is a celebrity name. With roles such as Mike Wheeler in Stranger Things, Richie Tozier in It, and now the upcoming Trevor, Egon Spengler's grandson, in Ghostbusters: Afterlife, it seems as though Wolfhard has a penchant for the '80s time period. 
He recently sat down with Sharp Magazine to talk about his experiences filming these projects and why his love for music has helped him through the coronavirus (COVID-19) pandemic.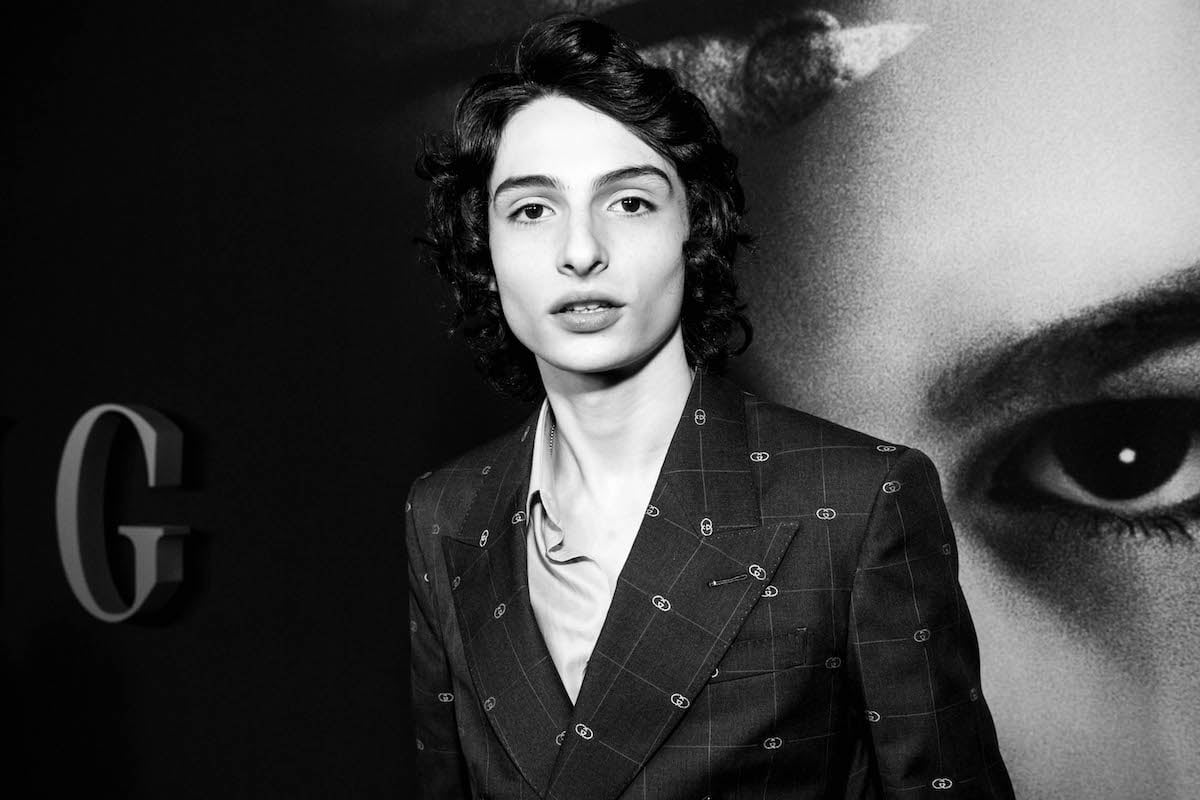 The 'Stranger Things' cast feels like family to him
The hit Netflix series Stranger Things premiered in July 2016 and played a large hand in the increase in binge-watching. As one of the streaming platform's first pieces of original content, the show took audiences by surprise. A mix of nostalgia and horror, the series appeals to a wide variety of fans.
It's no shock that Wolfhard has grown considerably closer to the cast on the show since the first season. Even though he's gone on to star in blockbuster films, he still considers his Stranger Things co-stars David Harbour, Winona Ryder, Millie Bobby Brown, and the rest as family. 
Due to the coronavirus pandemic, the show has been the victim of several delays in shooting. However, he told Sharp, "It's nice because it's all the same people. It's a little less scary, because we all know each other really well… There's much more downtime. So you've got to make the most of it."
RELATED:
Finn Wolfhard understands fans' worries over 'Ghostbusters: Afterlife'
A fan of the original 1984 movie Ghostbusters, Wolfhard understands why fans could be worried about the new Ghostbusters: Afterlife, directed by Ivan Reitman's son, Jason Reitman. With such die-hard fans, cultural icons like Ghostbusters are sometimes under more scrutiny than new movies. He believes fans will enjoy it, and recent reviews from a surprise screening at CinemaCon are glowing.
He told Sharp he understands what he's up against. "It's hard for me because I'm also a fan of things. If it's a movie that I care about, or a franchise I care about, and they mess it up? If I'm a fan, I'll be disappointed. That sucks."
RELATED:
How music factors into his life
When Wolfhard isn't busy acting, most people can find him writing or performing music. He was formerly part of a band called Calpurnia, which performed across the country. However, now he's formed a garage band called The Aubreys. His childhood friend and former Calpurnia drummer is part of The Aubreys as well. 
The pandemic has given Wolfhard plenty of time to slow down due to all the delays and filming, plus the shutdowns of businesses and theaters across the US. He spent his spare time writing and recording new music. The 18-year-old is on schedule to release The Aubrey's first full-length album right around the time Ghostbusters: Afterlife debuts in theaters.
Stranger Things Season 4 has no specific release date beyond 2022, but fans hope to catch Wolfhard as Mike in the first quarter of next year. Ghostbusters: Afterlife will hit theaters on November 11, 2021.