Fired 'Vanderpump Rules' Star Stassi Schroeder Breaks Silence to Confirm Her Baby's Gender
Stassi Schroeder has swept the backlash under the rug by focusing on baby news. The fired 'Vanderpump Rules' star has updated her followers on the gender of her baby.
Stassi Schroeder is breaking her silence on Instagram in her first post since being fired from Vanderpump Rules. The former Bravo star had been absent from social media following the backlash for calling the cops on her ex co-star Faith Stowers. Shortly after she was dumped by the cable network, she revealed she was pregnant with her first child. Schroeder has now revealed what gender her baby will be.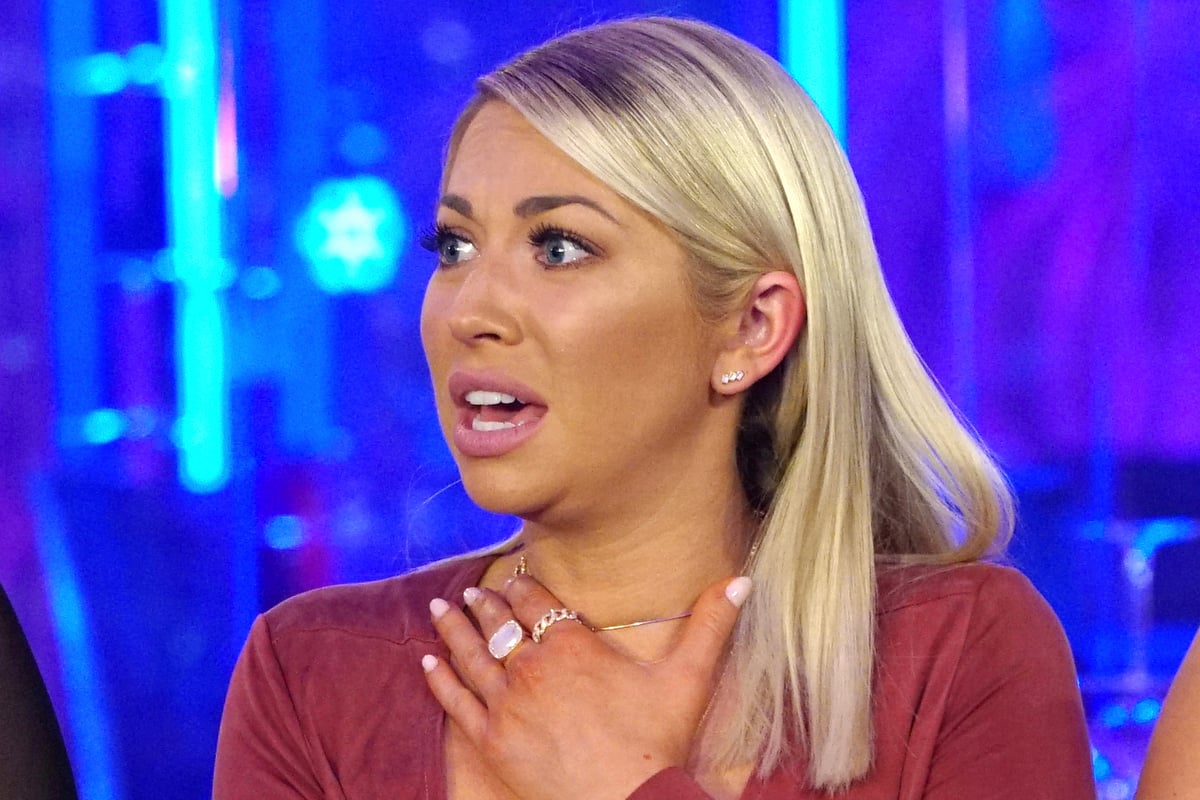 Stassi Schroeder shares first post on Instagram after being fired
Schroeder had been silent on social media since getting cut from the reality series that made her famous. Her last post was an apology to anyone she had offended for her racially charged remarks from the past. In the days after her life completely changed, there's been an effort to change the narrative of her life.
In a storyline she was possibly waiting to share with Vanderpump Rules fans during season 9, Schroeder officially confirmed she was pregnant. The reality TV personality is expecting a baby with her fiancé Beau Clark. In the first Instagram post since the backlash, Schroeder revealed the gender of her child.
"We're having a baby girl," she wrote.
In the photo she shared, Clark is giving her a kiss on the cheek while he holds a onesie with Schroeder's hashtag #OOTD (Outfit Of The Day) printed.
Celebrity friends congratulate the couple
Schroeder's celebrity friends were ecstatic with the news that she was having a baby girl and congratulated her in the comments.
"Can't wait to meet her," her former Vanderpump Rules co-star Katie Maloney Schwartz replied.
"Congrats," Shep Rose from Southern Charm said.
"Congratulations," Morgan Stewart from Rich Kids of Beverly Hills wrote.
"You two are going to make the absolute best parents to a little baby girl," Britney Spears' sister Jamie Lynn Spears added.
"Congrats girl," Stephanie Hollman from The Real Housewives of Dallas said. "There is nothing better than being a mom. You are in for the sweetest ride of your life."
"Now I know why you cut back on your spritz intake," Kyle Cooke from Summer House noted. "Huge congrats! Love you guys and am so excited for ya."
Her former co-star and ex-boyfriend Jax Taylor said, "I am so happy. Love you both."
Fans also have their opinions
Although most of the messages to Schroeder were positive and congratulatory for her bundle of joy, fans had a different reaction. Many pointed out how she seems to be brushing off all the backlash and moving on as if nothing had happened.
"The way Stassi is just coming back like nothing happened after being fired from everything for being racist, is maybe the most white privilege tone-deaf thing she could do," a fan tweeted.
"Her PR team has someone deleting every single comment that's not positive," a follower added. "I posted 3 things and they were all deleted instantly."
"The fact Stassi continues to update us on her pregnancy is gross," a Twitter user commented. "There's little room for reality TV BS right now. Can we just deal with [Black Lives Matter] and the global pandemic without hearing about your comeback? The Stassi crisis team is terrible."
"[Stassi's] just nonchalant as hell like, 'Hey y'all. We're just gonna sweep that racist sh** under the rug and pay no mind to me being dropped by life and that little cancel Stassi campaign. So anywhoos… IT'S A GIRL!'" another Twitter user mocked the way Schroeder was going about her comeback.
Bravo has not confirmed when the new season of Vanderpump Rules will start production on season 9. The network has also not updated about who will be coming back from the remaining cast members.