'Firefly': What Is Nathan Fillion's Net Worth?
Whether you are a fan of the TV shows Firefly, Castle, or The Rookie, chances are you are also a Nathan Fillion fan. From his role as Joey Buchanan on the soap opera One Life to Live in the 1990s through until today, Fillion is an actor that every generation can appreciate. He's funny, charming, and has an impressive net worth.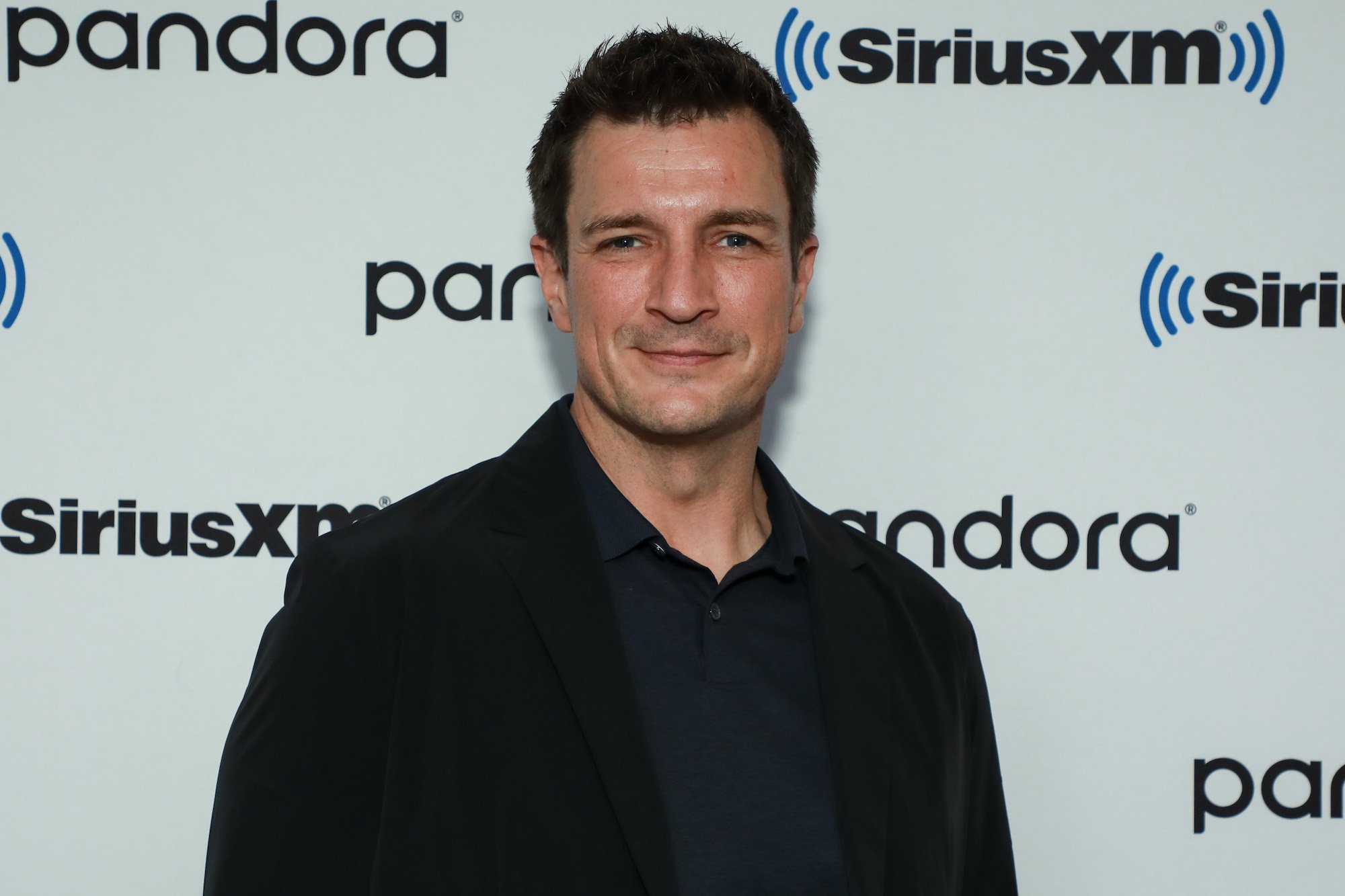 What age is Nathan Fillion?
Fillion almost didn't become an actor. The 50-year-old was exploring acting roles while concentrating on becoming a high school drama instructor. He comes from a family of educators. His parents are both teachers and so is his brother, according to IMDb. But somewhere along the way, Canadian-born Fillion turned his ambitions to acting rather than teaching.
Following high school, Fillion attended Concordia University College of Alberta and the University of Alberta. He got involved in improv theatre. He also got a few made-for-television movie appearances. His exploration into acting took him to New York where he landed the role of Joey on One Life to Live. He was nominated for a Daytime Emmy in 1996, but left the role in 1997, much to the dismay of his newly found fans. 
He started catching bit parts in film and TV until a break came through in 1998 with the role of Johnny Donnelly on ABC's Two Guys, a Girl, and a Pizza Place. After the show was canceled in 2001, Fillion was cast as Captain Malcolm Reynolds on Joss Whedon's Firefly. The sci-fi show took us 500 years into the future where Captain Reynolds was head of a crew aboard a small spacecraft. Although short-lived, Fillion has said his time spent filming the show was the most fun he has had on a TV series.
From outer space to a New York City penthouse
He got roles here and there before getting the opportunity to play Captain Reynolds again. This time it was for the film Serenity. But it was in 2009, Castle came on the air landing Fillion on everyone's television screen for eight seasons to come. The boyish single father whose mother, Martha Rodgers (Susan Sullivan), comes to live with them isn't unlike Fillion himself. His character Richard Castle amassed his wealth by writing mystery novels. Fillion, of course, has earned his by acting.
On the show, Castle is seen playing video games with his daughter, Alexis (Molly Quinn). In real life, he loves video games and collecting comic books. On the show, he is a playboy until he finally admits his feelings for Detective Kate Beckett (Stana Katic), whom he has worked alongside throughout the life of the show. In real life and despite a couple of engagements, Fillion has not been able to settle down with one woman either. For his work on Castle, Fillion won four People's Choice Awards. He also earned $100,000 per episode, according to Celebrity Net Worth.
What is Nathan Fillion worth?
These days Fillion can be seen as John Nolan on The Rookie, portraying a 40-something rookie cop with the LAPD. Fillion also has numerous voice-actor credits including some Justice League films, Monsters University, and Guardians of the Galaxy. Fillion has remained single and has no children. According to Who's Dated Who, he was previously engaged to General Hospital's Vanessa Marcil, Mikaela Hoover, and Christina Ochoa. He also dated Castle co-star, Katic, for a few years while filming the show.
Fillion has amassed a hefty nest egg of $18 million. He is co-founder of the nonprofit "Kids Need to Read" with fellow Canadian author PJ Haarsma. According to The Wrap, you can soon listen for a new voice for Fillion. The new animated series, Marvel's M.O.D.O.K. will premiere on Hulu, May 21. Fillion is joined by Whoopi Goldberg, Jon Hamm, and Bill Hader for the series.