This Is the First Celebrity Chef to Get a Star on the Walk of Fame (It's Probably Not Who You Think)
The Hollywood Walk of Fame is a California staple. The organization's recognition of Hollywood elite is what many celebrities covet but not all receive in due time. What began in 1958 with eight stars continues today with over 1.3 miles of names. There's one chef who paved the way for others in the food industry to get the recognition they deserved. So, who is it?
This is how many celebrity chefs currently have a star on The Hollywood Walk of Fame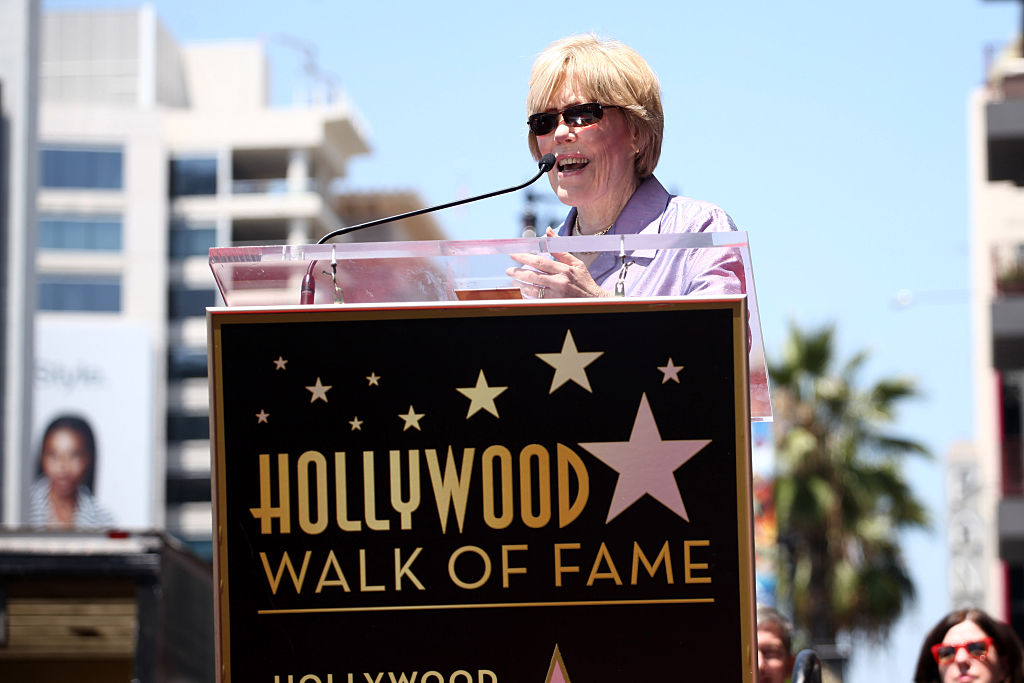 With the popularity Food Network has garnered over the years, you'd think plenty of chefs have a star. However, that's not the case.
Believe it or not, only three chefs have been awarded a star. In the organization's 60-year history, few chefs have made the cut. Its original concept highlighted five categories: Motion Pictures, Television, Recording or Music, and Radio. Theater was added in 1984.
As of now, there still isn't a firm "food" category, but chefs fall in a separate faction. According to The Hollywood Walk of Fame website, only 1 percent of inductees fall outside of the primary categories (like a chef or athlete).
The Hollywood Chamber of Commerce's "Walk of Fame Committee nominates entertainers each year and vote.
"Approximately 25 new persons are selected for a star on the Walk of Fame," the website says. If elected, the celebrity must "agree to attend a presentation ceremony and a fee of $25,000 must be paid to the Hollywood Historic Trust to cover the costs of the star and the star ceremony."
They add that normally the fee is paid by a sponsor, fan clubs, or the star themself. There's also a strict 5-year rule after a celebrity is chosen when the ceremony must take place.
Who was the first chef to receive a star?
The history of celebrity chefs goes back, but only in recent years have they received notoriety. Julia Child's TV show, The French Chef, first aired in 1963. However, she wasn't the first chef inducted into the Hollywood Walk of Fame. Nor was Graham Kerr, or any other notable chef.
In 2015, Bobby Flay received a star, paving the way for other celebrity chefs to be recognized.
"Bobby was one of the first personalities to see the benefit of the unproven entity that was Food TV back at the very beginning of Food Network," Brooke Johnson, president, Food Category, Scripps Networks previously said per Variety.
"Additionally, Bobby's ability to also wear a producer hat, be it his own shows or when working with other talent, sets him apart. I would say Bobby Flay has become a go-to resource for a generation of television watchers as well as TV personalities."
Flay said when he began on Food Network with cameos, "a lot of chefs were averse to it." He saw it "as a way to broaden my base in terms of customers," adding he hoped if fans saw him on TV, they'd eat at his restaurant.
What two chefs followed in Flay's star steps?
Following Flay's ceremony, the committee voted in 2017 to induct celebrity chef, Wolfgang Puck. He opened the famed restaurant, Spago, in 1982. It would be another two years before a third chef could mark their territory.
In 2019, Diners, Drive-Ins, and Dives host, Guy Fieri, joined the elite club. Fieri aired the 30th season of his hit Food Network show around the time of induction.
Walk of Fame President, Johnson, took over in 2004. She said no on's held the same excitement as Flay throughout her run. This is why there are so many variations of Flay-related shows like Throwdown and Beat Bobby Flay.
"His passion and skills as a chef are undeniable and if that weren't enough, his ability to entertain and inform on camera has helped shape how food and food television have evolved," she said.
"Audiences tend to react best to authenticity and honesty and our audience has come to know, and love, Bobby for exactly who he is."
Good news for Flay — fans love him in everything he does. As for which chef will receive the honor next, it's anyone's guess.