'First Cow' Movie Review: Grand Theft Bovine
First Cow is the frontier bovine larceny movie of the year. It may not be the best frontier bovine larceny movie ever but it's definitely in the top five. And that's not to make light of the arthouse sensibilities of First Cow. It is to celebrate them. First Cow is magnificent.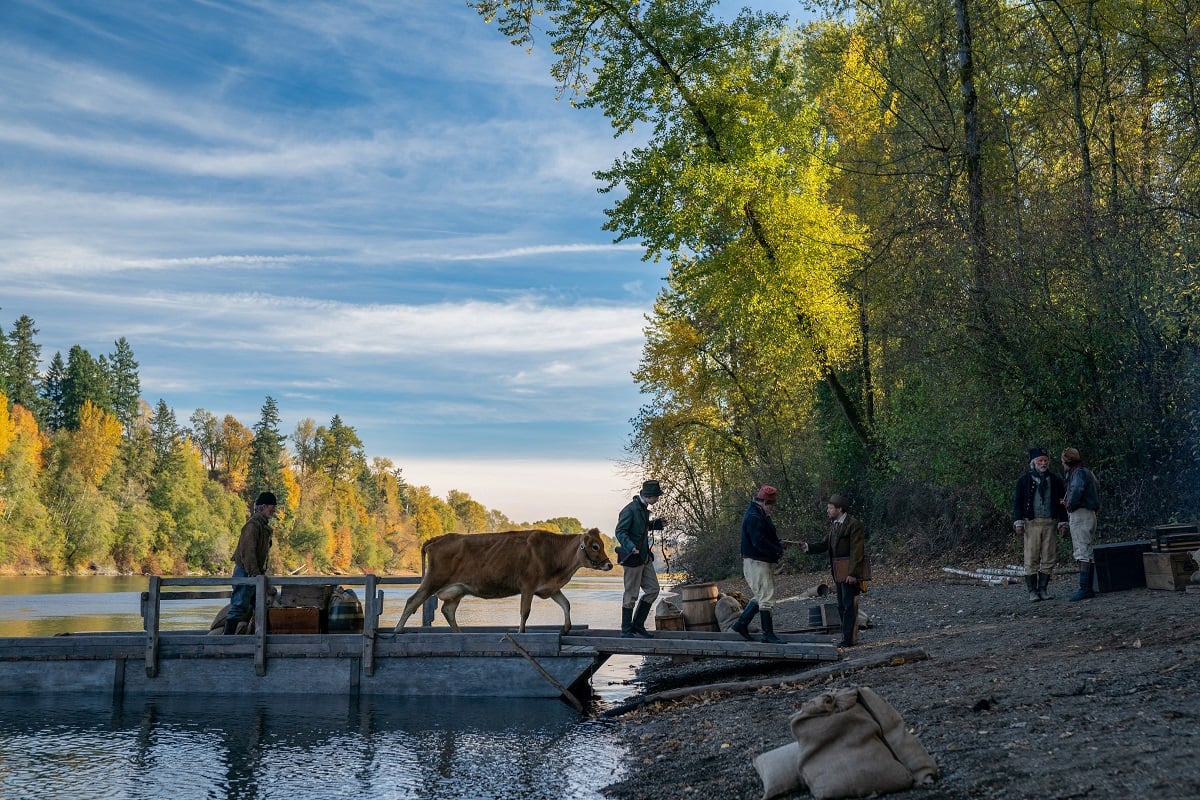 RELATED: 'Palm Springs' Movie Review: Groundhog Wedding Day
First in theaters March 6, A24 pulled First Cow once movie theaters closed due to the coronavirus (COVID-19) pandemic. The film comes to VOD for everyone to see July 10.
'First Cow' makes a triumphant return
Cookie (John Magaro) travels through the Oregon woods with other fur trappers. It's a contentious group, so when Cookie meets King Lu (Orion Lee), they separate. When they arrive at a town, they sell bread cakes to locals and people passing through to work. The thing is, Cookie is stealing the milk they use to make this bread. He milks a cow on someone else's property at night.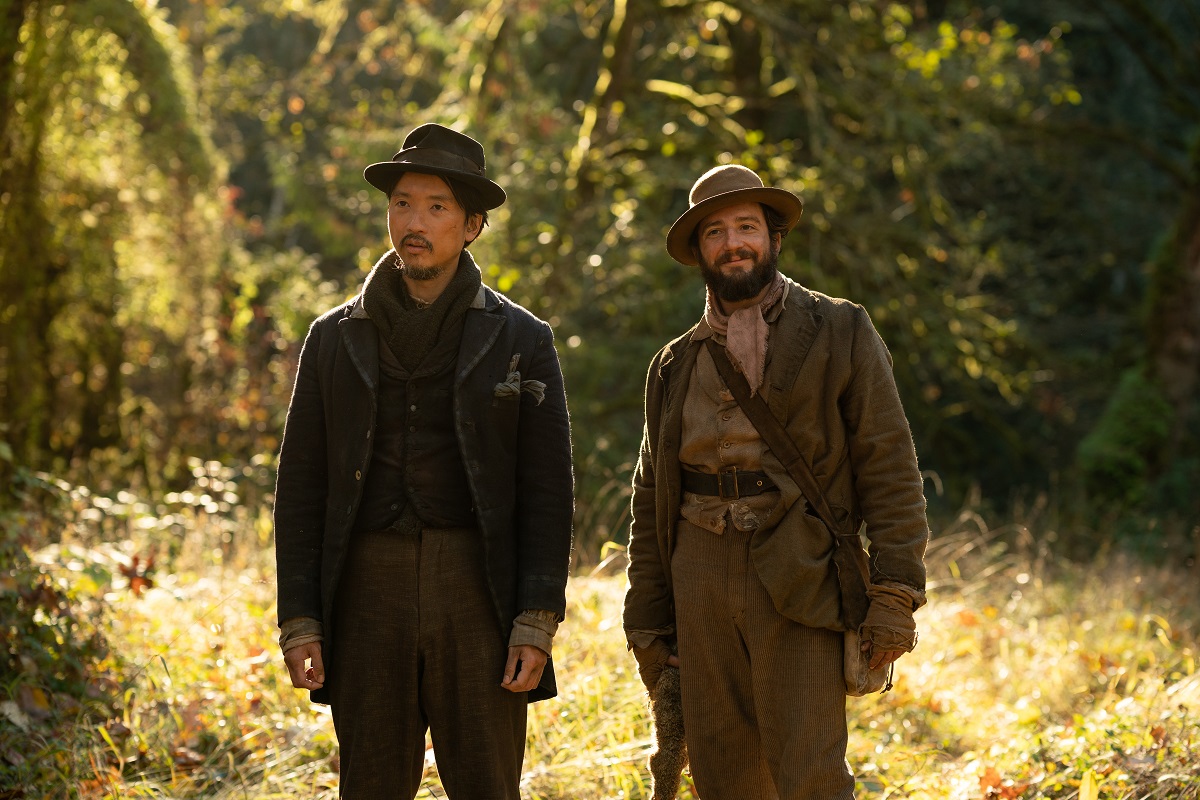 RELATED: 'The Old Guard' Movie Review: There Should Be Only One
Demand for the bread is greater than the supply so they have to make more and more, and steal more milk to accommodate. The bread becomes a real phenomenon, bringing joy to people on the harsh frontier. They even start getting special requests, but will they get caught for their ingredients?
'First Cow' is about a very specific life
Okay, so an in-depth look at life among traveling bread chefs in the frontier northwest is obviously not a mainstream movie. There is a very specific audience for this material, and it is a world that director Kelly Reichardt and writers Reichardt Jonathan Raymond have explored before.
If you are interested the life of human beings in this era, there's no one better to explore it in 2020. First Cow really lingers on frontier life, whether the gangs in the woods or people in town. Cookie and King Lu observe people fulfilling their chores, boiling a cauldron or carrying buckets. They themselves have to split wood and make fire.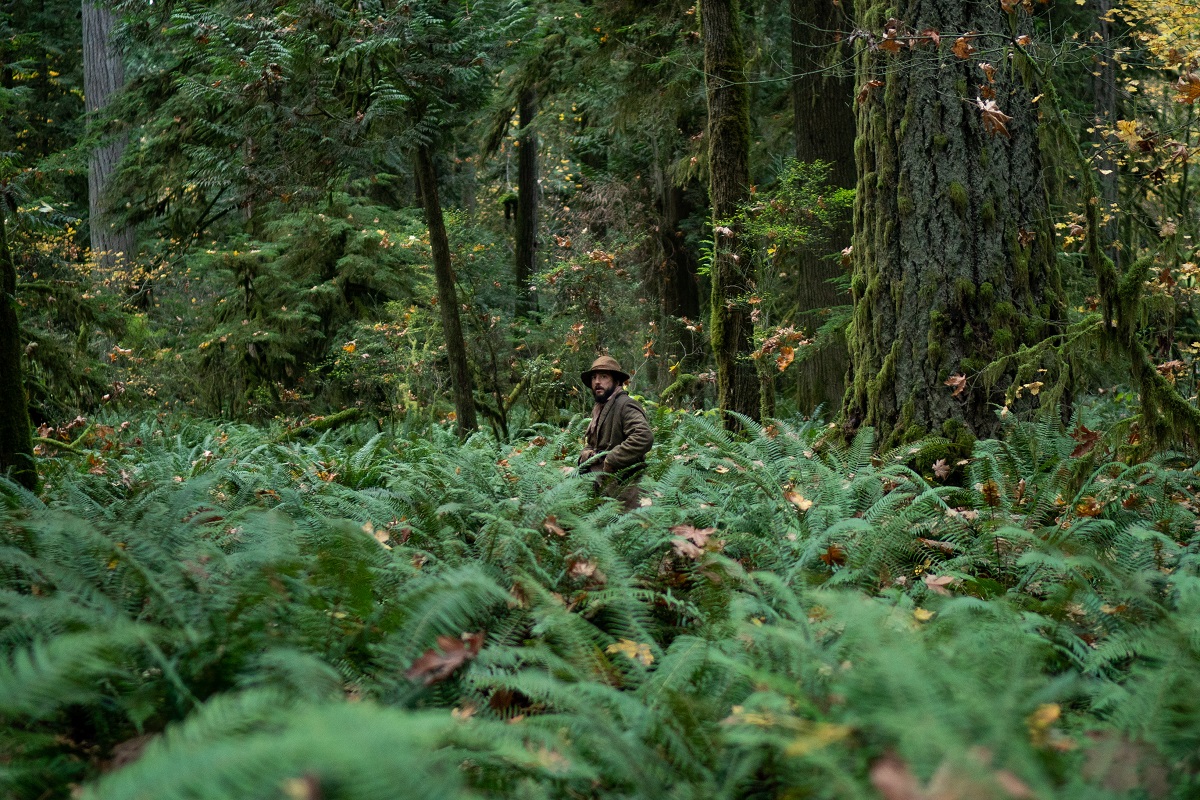 RELATED: Tom Hanks in 'Greyhound' Movie Review: Torpedo & Hooch
True to the authenticity, scenes taking place at night are dark and hard to see. There are even some completely pitch black scenes where you only hear the sound. This is a choice. Modern films like Angel Has Fallen use low light for fake "authenticity" because in modern times we do have electric lights. It's more authentic in a period piece, and because the action is so minimal, you can still follow along without visuals. 
Escape to simpler times
First Cow harkens back to a slower pace. It seems to just do one thing at a time. Technology makes so many things easier, but also clutters our lives. Reichardt even films in the 4:3 Academy Ratio so there's less clutter than a widescreen movie might entail.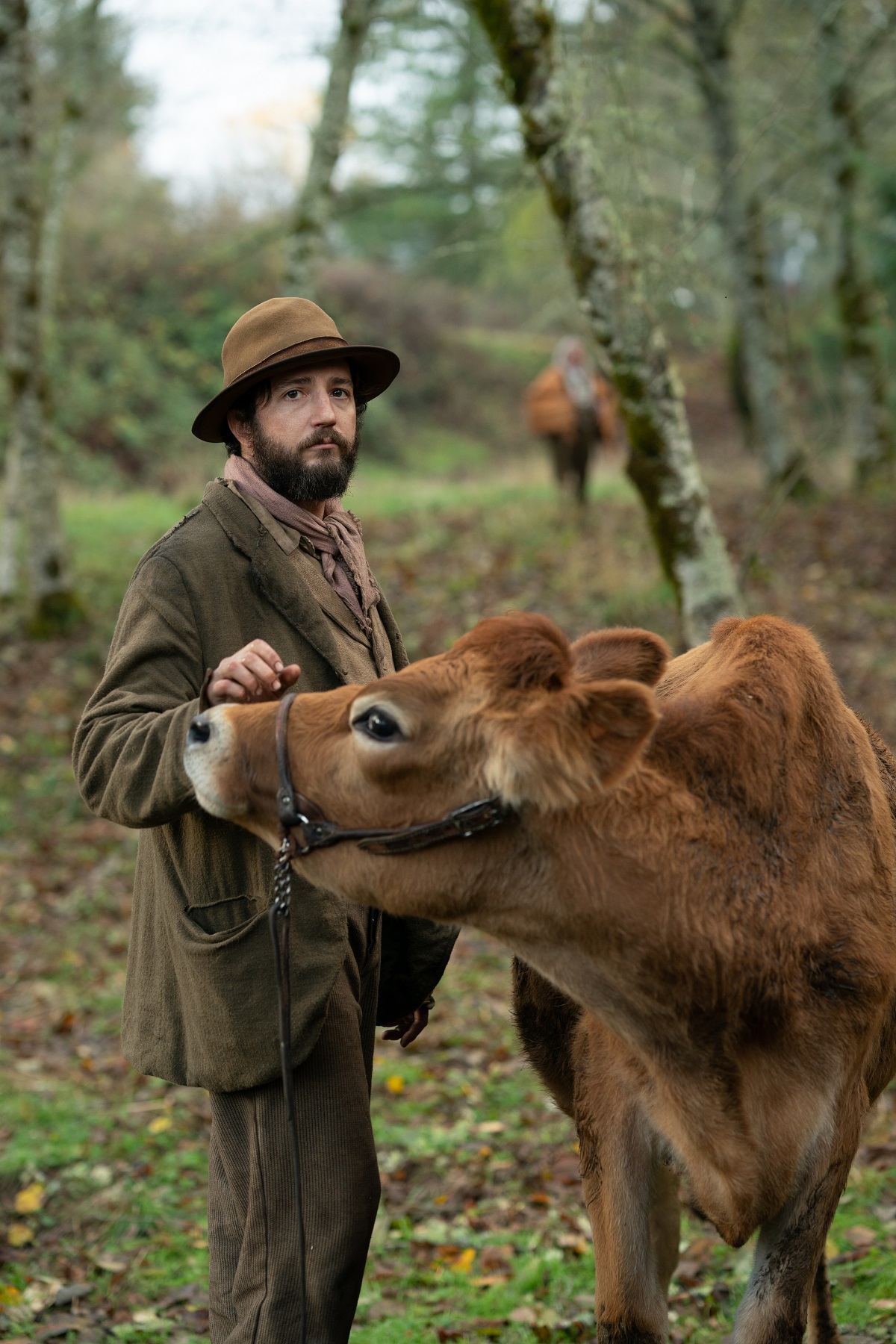 RELATED: 'Hamilton' Movie Review: American His-Do-Re-Mi
It's also a really sweet relationship between Cookie and the cow. Well, the cow doesn't really react but Cookie is sincere. He treats her as a gift, even though he's stealing from her. The friendship between Cookie and King Lu is the heart of First Cow. They are two survivors. Maybe they both survived different things, King Lu facing a different sort of persecution, but they have each other now. 
There is some tension in First Cow, and that tension is heightened as much as the pace is slowed. Overall, First Cow is a very relaxing movie to put on through VOD.