The First Song Dolly Parton Ever Wrote
Dolly Parton has been writing songs since before she actually knew how to write. She wrote her first-ever song at the age of five or six, and it's imbued with that signature Queen of Country heart. Thankfully, Parton's mother wrote the song down and kept the piece of paper in an old shoebox. Here's the song and how the "Light of a Clear Blue Morning" singer first started songwriting.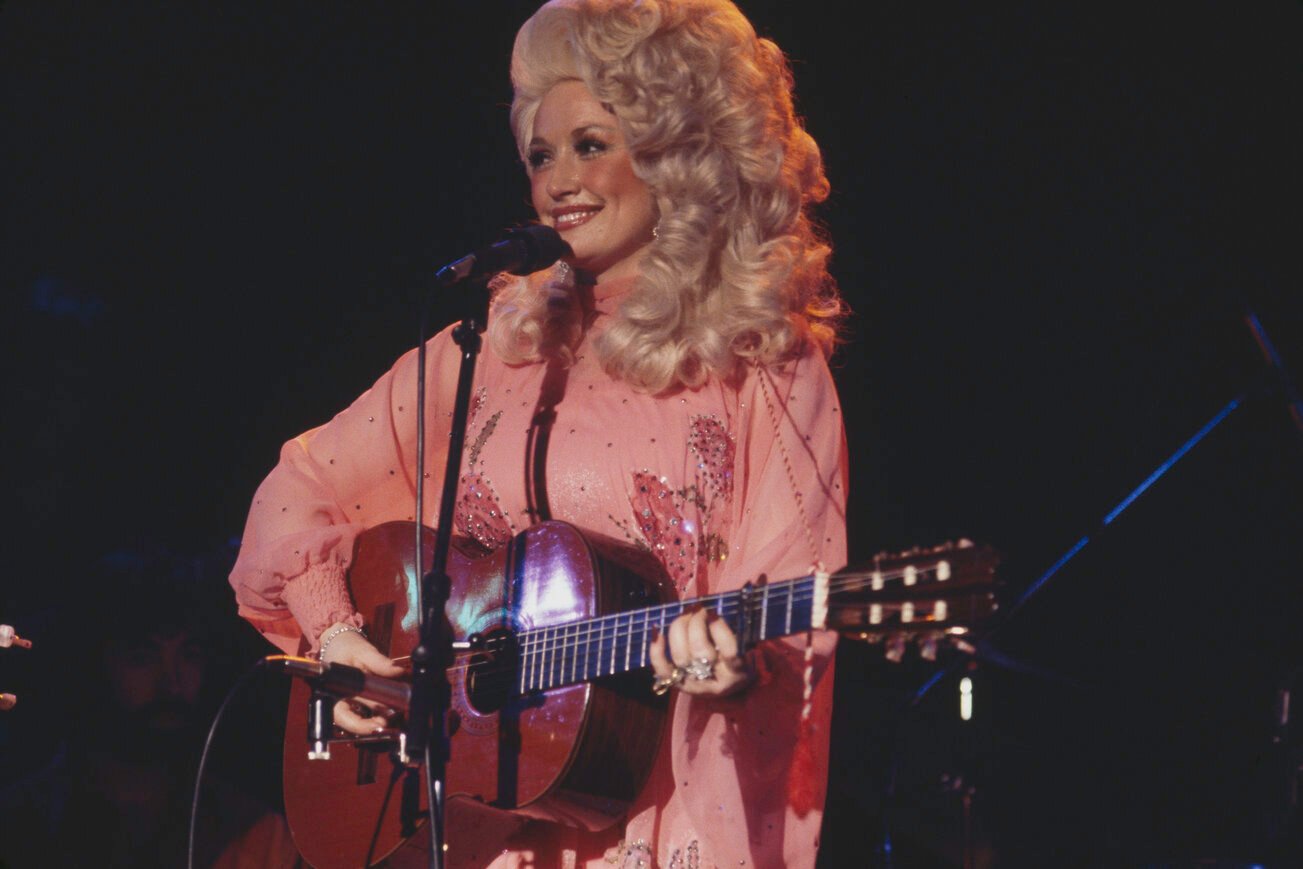 'Little Tiny Tasseltop'
The first song Parton ever wrote was about her favorite homemade doll named Tasseltop. "Little Tiny Tasseltop," she called it.
"It was about a corncob doll that my mama had made me and put a little dress on and put corn-silk tassels on for hair," Parton wrote in her 2020 book, Dolly Parton, Songteller: My Life in Lyrics. "Daddy made eyes with the fire poker from the fireplace. But I loved that little doll."
RELATED: Dolly Parton Once Said She 'Can Just About Read What People Think'
Because Parton loved Tasseltop so much as a child, it was only natural for her to write a song about her favorite doll.
"I expressed myself and my feelings through writing—I'm sure what I was thinking was, 'Well, Tasseltop has to have a song about her.' So I wrote, 'Little tiny Tasseltop, you're the only friend I got. Big brown eyes and corn-silk hair, how you make me smile.' You know, whatever feelings I was experiencing about that doll," she wrote.
Dolly Parton was inspired by her mother's singing
Parton grew up "in a very musical family," particularly on her mother's side. The "Jolene" singer was influenced by her mother's talent from young age.
"It was just natural for my mom to always be singing," Parton wrote. "My mother had that old-timey voice, and she used to sing all these songs that were brought over from the Old World. They were English, Irish, Welsh folk songs where people tell stories."
Parton still draws inspiration from the songs she heard her mother sing while growing up.
"Mama singing all those old-timey mountain songs was just embedded in my soul, in my psyche," wrote Parton. "I call it my 'Smoky Mountain DNA.'"
Dolly Parton started writing songs when she was five years old
RELATED: Dolly Parton Once 'Thought About Bein' a Stripper'
"Early on, I would listen to all of those songs and all of those stories," wrote Parton. "I started to write songs, I guess because I picked up so many things."
And as soon as Parton could form sentences, she could rhyme. That combined with her ability to weave a story together made for some early songwriting magic.
"Ever since I was a small child, I've always had the gift to rhyme," she wrote. "So I was making up songs before I could even write. I would rhyme everything, whether it was whatever was on the table, what was on the floor, what the kids were doing."
Parton's mother made a point to keep her daughter's early songwriting efforts. It became a special way for the "Dumb Blonde" singer to connect with her mom.