'Five Feet Apart': The Actors of Will and Poe Have Worked Together Before
The Fault In Our Stars was a real tearjerker. The movie, based on a novel of the same title, is about two people who, despite their life-threatening illnesses, manage to find love and comfort in each other's arms while facing eventual death together was a story that turned even the coldest of hearts warm. Five years after its release, another movie with almost the same concept was made and was equally emotional.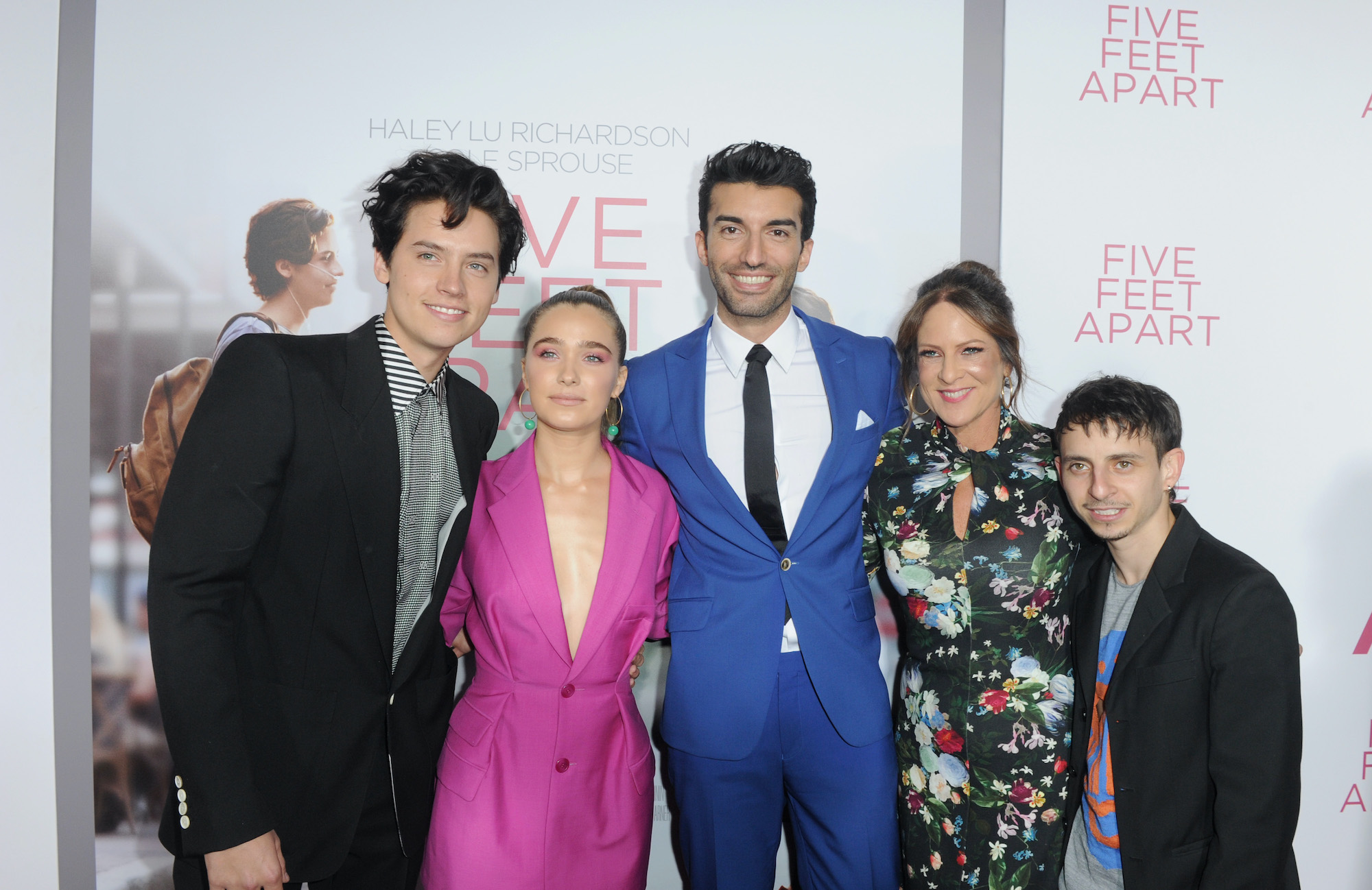 Five Feet Apart told a similar story to The Fault In Our Stars and left audiences unable to control their emotions. The film stars Riverdale actor Cole Sprouse, Haley Lu Richardson, and Moises Arias. Interestingly Five Feet Apart isn't the first project Sprouse and Arias appeared in together. Find out which other productions the two stars have collaborated on.
Cole Sprouse and Moses Arias play pivotal roles in the movie
Sprouse plays the risk-taking teenager on medication trials who falls in love with a fellow CF patient Stella. His character convinces Stella to take the lung transplant and live an extended life. Sprouse rose to fame with his hit show The Suite Life of Zack and Cody alongside his twin brother Dylan Sprouse. He is also known for playing Jughead in the teen drama Riverdale.
Arias plays Stella's best friend and a fellow CF patient who helps her throw a party for Sprouse's character's birthday. Arias is best known for playing Rico in the Disney Channel's Hannah Montana series. He also appeared in Pitch Perfect, Jockey, and Ender's Game.
Arias and Sprouse had appeared together on-screen before their roles in the 2019 film
Before working on Five Feet Apart, Arias and Sprouse had collaborated on several other projects together. According to IMDb, the two actors are Disney Channel stars who appeared on The Suite Life of Zack and Cody: Day Care in 2006.
Sprouse played the title character Cody Martin while Arias played Randall in one episode of the show's second season. They also appeared on Wizards on Deck with Hannah Montana in 2009, with Arias playing Rico and Sprouse reprising his role as Cody Martin.
The premise of 'Five Feet Apart'
Five Feet Apart follows the story of two patients suffering from cystic fibrosis. One-half of the love story, Stella Grant uses social media as a coping mechanism to try and live a normal life. She meets a fellow patient William Newman who is under medication trial to get rid of the infection attacking his lungs.
CF patients are strictly warned to stay at least five feet apart to reduce the chances of infection due to the life-threatening consequences. Stella abides by the rules and doesn't like Will's lack of regard for the laws. She notices that Will isn't following his treatment and convinces him to do so.
They begin falling for one another and secretly go on their first date, maintaining five feet from one another. Stella organizes a birthday party with the help of another CF patient and Stella's best friend, Poe. Poe's later death hits Stella hard, and she decides to live life a bit more. She and Will go to a frozen pond, and while there, Stella receives numerous texts telling her a match for her lungs has arrived.
She is unwilling to take the transplant as she doesn't see the point of extending her life by a few years. While talking, she falls into the pond, and Will gives her CPR and convinces her to take the lungs. Stella goes into surgery, and when she comes to, Will realizes that Stella didn't contract the infection.
Will informs Stella that his body is rejecting the drug trials. He confesses his love for her and walks away. It is implied that he dies soon after. Years later, viewers see Stella in a video reminiscing about her time with Will.