'Fixer Upper': Chip Gaines Admits He and Joanna Were 'Desperate' to Step Out of the 'Whirlwind' of 100 Hour Week Filming Schedules
The world cried when Chip and Joanna Gaines announced their decision to quit their hit show, Fixer Upper. In just a few years, the renovation reality show ascended to amazing heights, quickly becoming the most popular show in the history of HGTV.
Fans were obsessed with Joanna's unique and universally beloved take on the modern farmhouse aesthetic. But ironically, one of the things they loved most about Fixer Upper was Chip and Joanna's sweet relationship and close family ties. Ultimately, that bond is the exact thing that forced them to step away from their popular show and reevaluate their life priorities.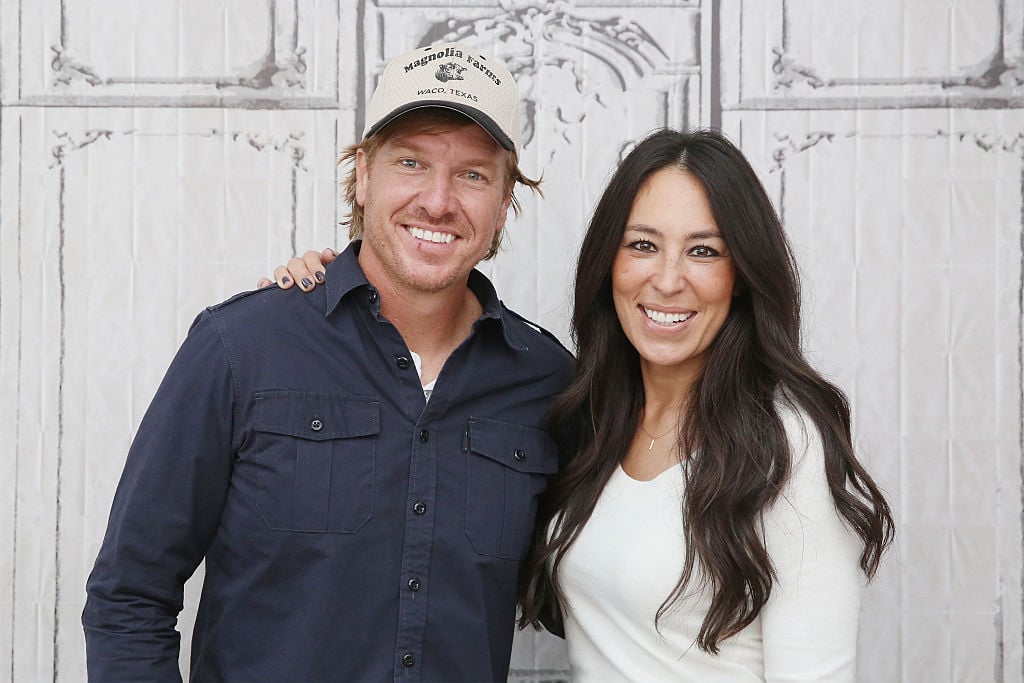 Chip and Joanna said canceling 'Fixer Upper' was a difficult decision
It's never easy saying goodbye to a television show that so many people love. But it's exponentially harder when the series is still pulling in ratings. In the end, Chip and Joanna decided to cancel the show to focus on their family.
During a Today show appearance, Chip said the cancellation "wasn't an easy decision."
"We wrestled with some counselors, for lack of a better term, that sort of helped us articulate, 'Do we want to do this or not?'" Chip explained. "And I would say the outstanding majority of those people said, 'When you turn that television show off, all of this other stuff will come crumbling down.'"
Luckily, all that "other stuff" continued to thrive even after Fixer Upper ended. With more time to devote to side projects, Chip and Joanna were able to expand their other successful businesses like the retail destination Magnolia Market at the Silos.
And now? This pair is launching their own television network in Oct. 2020.
Their time on 'Fixer Upper' feels like a 'blur'
While Chip and Joanna remember Fixer Upper fondly, they both admitted that being on the show was a crazy time that went by quickly.
"That whole time period feels like a blur," Joanna said during an interview on In the Room. "When I look back, I remember 2012 and I remember last year, but then that time in the middle it was just such a blur…trying to juggle the business, the family and this whole production thing with Fixer Upper."
The couple said at the height of the show's popularity, they were putting in 100 hour work weeks sometimes. "I think for Jo and I, as we look back on the whole Fixer Upper thing, the reason we were so excited and almost desperate to step out of it was just because we felt that whirlwind had gotten so complicated to that it was hard for us to coexist in it," Chip said.
Life might be getting busier with the upcoming Magnolia network launch
The Gaines family is still busy in the post-Fixer Upper world. But at the same time, they say time has "slowed down" since saying goodbye to busy production schedules.
Now Chip and Joanna are hard at work preparing for the launch of their lifestyle network, which curiously doesn't include any renovation shows — at least, not yet.
It seems that Chip and Joanna won't be revisiting the craziness of Fixer Upper in the future. And that's exactly how they want it.