'Fixer Upper': Chip Gaines Had Anxiety About Going to Work
Chip and Joanna Gaines became famous after starring in Fixer Upper from 2013 to 2018. The former HGTV stars eventually had brand partnerships, a magazine, and more. It seemed like the couple had it all. However, Chip reveals life in the spotlight wasn't as glamorous as it looked. There were days when he would have anxiety about going to work.
'Fixer Upper' star Chip Gaines didn't feel 'seen' for who he was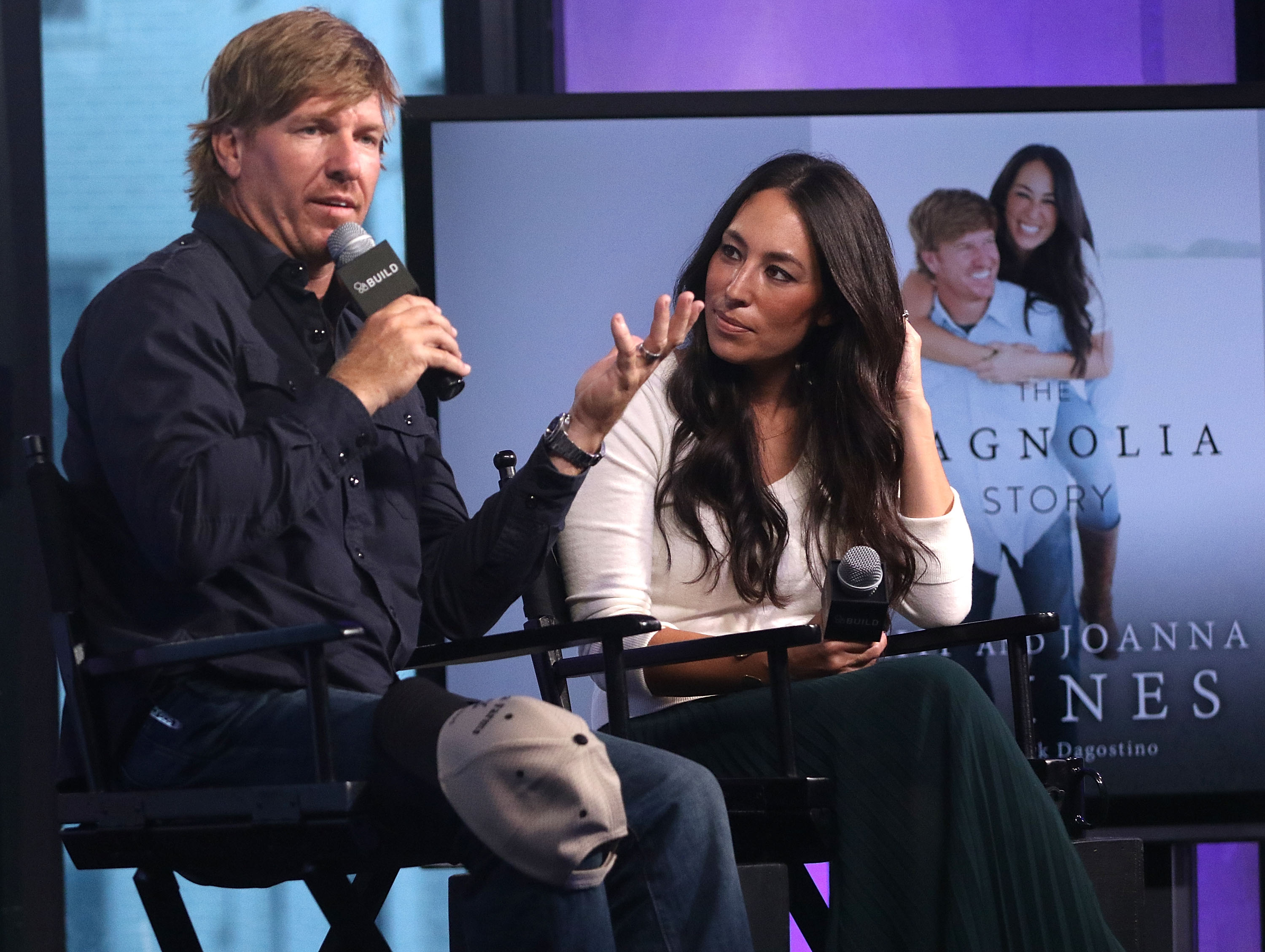 After becoming an HGTV celebrity, Chip says he felt some of his interactions with others were more like "transactions" than interactions. In his book No Pain, No Gaines, he says it seemed like some of the people he encountered only saw him as Chip Gaines, the TV star, and not a real person who had a family and a personal life.
Chip mentions a time when he and Joanna went to a flea market called Round Top. He and his family usually rent a U-Haul and head to the event a few times each year. Chip says a group of people stopped to talk to him. A few moments into the conversation, he realized his son Duke, who was 7 years old at the time, wasn't near him. He had to stop talking so he could look for his son.
However, Chip says someone approached him and started talking about how nice it would be if her mother could take a picture with him. He says they were probably nice people, but he was looking for his son at the time, and he felt like his concern didn't register with the fan. He felt like he was just a TV character to this stranger. According to Chip, this made him feel like he wasn't being seen for who he was. Fortunately, Chip found Duke, and everything was OK.
Chip Gaines experienced anxiety
Chip says fame became overwhelming for him. He appreciates his fans, and he wants to give them what they want, but at the same time, he felt like he was being objectified. Chip says before his experience at Round Top, he wasn't accustomed to feelings of depression or anxiety. However, afterward, those feelings became very real. The glare of the spotlight became so overwhelming that Chip says he would feel anxious when he went to work.
According to Chip, some fans seemed to only see his TV image and not his true identity as a husband, father, and human being. This was difficult for him to navigate emotionally. Chip says he began to have feelings of "hopelessness." For him, that interaction at the flea market was dehumanizing. He says he wants to make sure he never makes anyone feel the way he did that day.
Chip and Joanna Gaines were waiting for life to get back to 'normal'
Chip says it was tough in the beginning when tabloids published false stories, saying he and his wife were getting divorced or relocating. He and Joanna would tell each other the storm would blow over and things would eventually get back to the way they were before. However, their popularity grew.
Some of the negative interactions Chip had with people made him hesitant to form meaningful connections. However, he makes it clear that he loves people, so it was difficult to experience feelings of wanting to shy away from others.
Chip says he learned from his experiences that it's important to remember that people are more than the role they play in your life. Be careful not to make your interactions with others only about you. Give others the space to be who they are in the other parts of their life.
Follow Sheiresa Ngo on Twitter.