'Fixer Upper' Stars Chip and Joanna Gaines Reveal the Reboot's Biggest Changes, Including 1 Fan-Favorite Aspect
Chip and Joanna Gaines discuss what's changed in their new Fixer Upper reboot. The couple shared how this time around, they eliminated the aspect of seeking a home as the people they work with are already homeowners. They wanted a schedule that allowed them to be with family and work on their Magnolia empire.
Fixer Upper is back but it's not going to be quite the same show it used to be. Fans can expect the Fixer Upper reboot, coming to Magnolia Network on discovery+, to look a little bit different, but don't worry, it's still going to have all the stunning house renovations you can handle.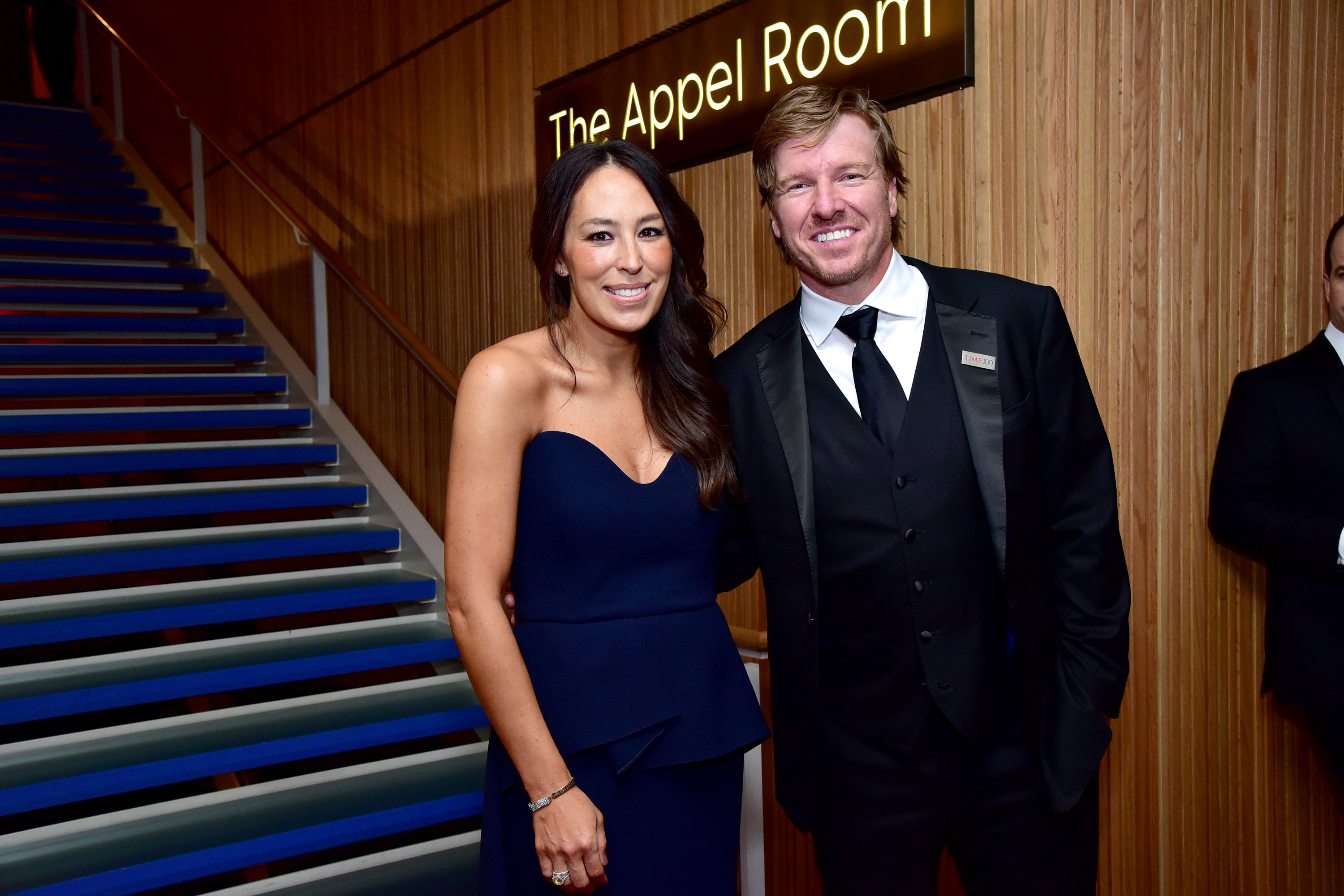 The 'Fixer Upper' reboot is slightly different than fans are used to
During an interview with E! News' Daily Pop, Chip and Joanna Gaines discussed how the Fixer Upper reboot will be a little different.
Chip and Joanna have successfully made family time a priority even as their plates got more and more full. They knew they needed to be firm in their requests for the Fixer Upper reboot, even if it does change the show slightly. During the interview, Joanna shared that it was important the show work with their schedules. That meant eliminating the fan-favorite house hunting portion of the show to focus on the renovation aspect.
"There's a few things that are different," Joanna shared. "I feel like this time around, we were really just adamant about this has to work with our schedules."
Joanna said that the shift in the show allowed them to focus on business and their family. "So, they made it work," she noted.
In the new Fixer Upper, the people they work with are already homeowners. "No real estate day, which is an interesting shift," Chip added. "Now a couple literally owns the house — or the people own the house, call us. And so it's more like a renovation show."
Joanna Gaines revealed why Magnolia Network is what people need right now
The couple also talked about the launch of their Magnolia Network on discovery+, with the interviewer asking, "What are people going to love most about this network?"
Chip was at the ready with a funny answer, saying, "I think Jo and I, if I had to just pick…"
Joanna cut him off before he could finish, jokingly calling Chip "such a weirdo," as he asked her, "No? Too arrogant, too forward? What?"
His wife had the perfect answer. "I think what I'm most excited about is I feel like it's landing at a time and space where people are just needing to feel the encouragement, they're needing to feel that hope and that inspiration," Joanna explained.
Chip shared why they're bringing 'Fixer Upper' back
In a blog post about the reboot, Chip reflected on why he and Joanna decided to end the show. "The day we wrapped our final episode of Fixer Upper, we really believed it was a chapter closed," he shared. "A bittersweet ending to a season of our lives that we couldn't have been more grateful for. In that moment, the future was a little uncertain, but Jo and I were sure of a few things. We knew we needed a break and a moment to catch our breath."
They took a well-earned break and are back with the Fixer Upper reboot. When he pitched the idea to Joanna, he said he was "fully expecting her to tell me I was crazy."
"But instead, in a real sincere way, she told me she'd been missing it too," Chip explained.
He added, "I get that it all may seem a little impulsive and that might be true. But the more Jo and I talked it over, the more we began to see it for what it really is: an opportunity to get to share with you some of the projects we care most about."