'Fixer Upper': Copying Joanna Gaines' Farmhouse Renovation Style Is More Than Just Adding Shiplap
Many Fixer Upper fans have one simple goals for their homes. Overall, they want to make it look like Joanna Gaines personally selected each item of home decor during one of her legendary late-night staging sessions. 
The majority of Gaines' fans don't live in her hometown of Waco. They don't even live in the state of Texas, which is the only place she'll take on clients. But they can replicate the Fixer Upper star's signature style by incorporating modern farmhouse meets industrial design into their aesthetic. 
However, to truly achieve that Fixer Upper style, fans must do more than just head to Home Depot for a cart full of shiplap.
Joanna Gaines always appreciates the value of good bones in a home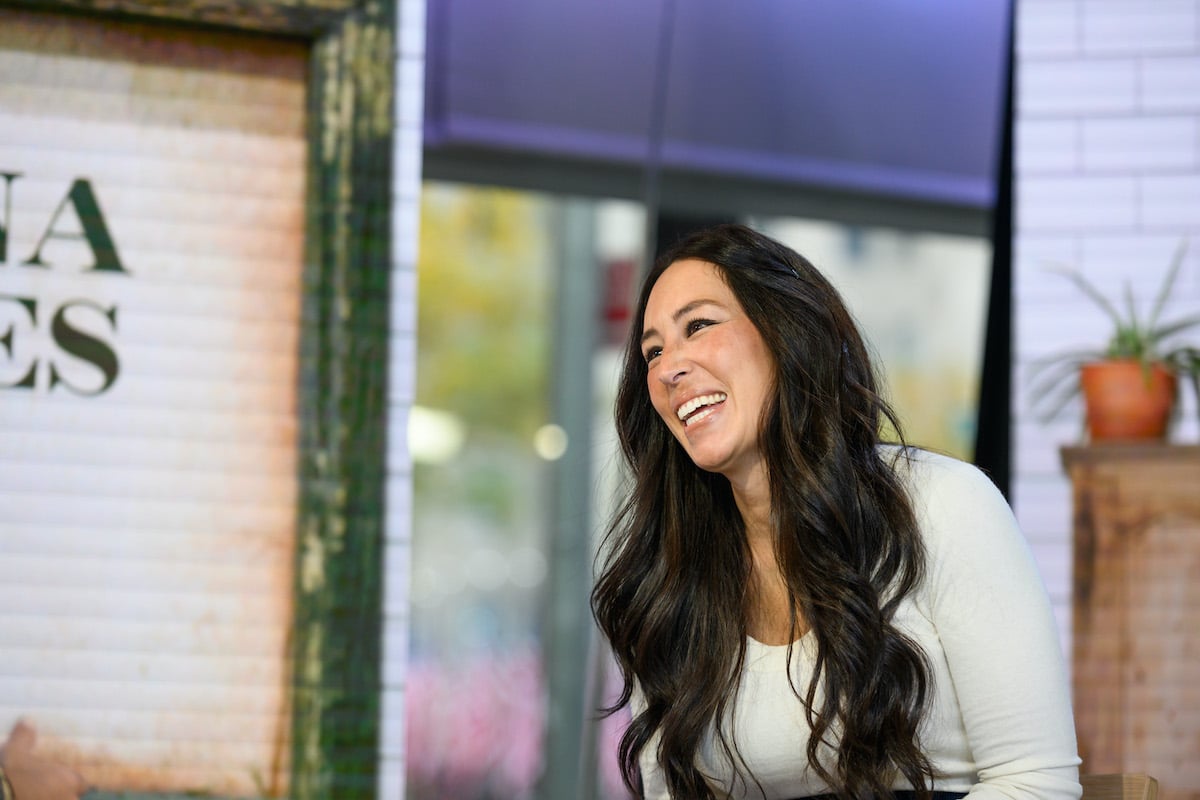 Fixer Upper fans know that most of the home renovations focus on accentuating the positive. Somehow, Gaines always manages to find one impressive element in all her projects. It could be an intricately carved staircase or a hidden stained glass window. No matter what, her design choices always play off that feature.
"In the beginning stages of designing a home, the fundamentals should be your timeless elements. Everything else that you layer in are the pieces that tell your story — what will make your home feel personal," Gaines told Elle Decor in 2018.
No matter how dated, almost every house has an element of beauty. And Gaines believes homeowners should embrace that detail rather than tearing everything out and starting over.
'Fixer Upper' incorporates farmhouse design and other styles 
It would be too easy to assume that Joanna Gaines and modern farmhouse go hand in hand. The truth is the Fixer Upper star mixes and matches a plethora of design styles. This includes a bit of modern, boho, minimalist, and industrial. Her unique approach helps make her designs so interesting.
It probably helps that Gaines has no formal design training, instead relying on her gut instinct to decorate a home. That means everything looks personalized and never boring.
Joanna Gaines is expert at finding the right shade of white
One of the simplest design tricks Gaines employs is incorporating the color white into her entire design scheme. This usually means white shiplap walls, white furniture, white painted brick, and cream colored accessories. The finished product looks fresh and airy, plus is so easy to achieve.
But the Fixer Upper host insists not all white paint is created equally. "Choosing the right neutral paint color can often feel like looking for a needle in a haystack," Gaines wrote on her Magnolia blog. "There are hundreds of whites, creams, and grays to choose from; yet the more you hunt, search, and sample, oftentimes they all start to look the same — and you're left just hoping you make the right call."
An easy solution is selecting paint colors from Gaines' own paint line to find the perfect shade. There's even one called, "shiplap."
Gaines always has fun with accent pieces on 'Fixer Upper'
It's easy to get stuck in a rut, always choosing "safe" decor items that never go out of style. But Gaines recommends getting a little funky with smaller design elements while remaining neutral when it comes to big purchases, like couches or tables. 
"I always say that the accent pieces — rugs, throws, pillows — are the items you can buy and replace easily, whether it's because you get tired of or a color, a pattern no longer works, or you're just over it in general," she told Elle Decor.
Sounds like Gaines just gave everyone permission to purchase that hot pink throw pillow. You're welcome.