Some 'Fixer Upper' Fans Think Joanna Gaines Is Trying Too Hard to 'Be the Next Martha Stewart'
Chip and Joanna Gaines rose to fame on HGTV with their popular show Fixer Upper. The show appeared on the network from 2013-2018, but the couple stepped down after five seasons to focus on their family and marriage.
Now, the two have relaunched their show on discovery+, and Joanna is taking on new opportunities with a magazine and a cooking show. But some fans of the HGTV show think Joanna is trying too hard.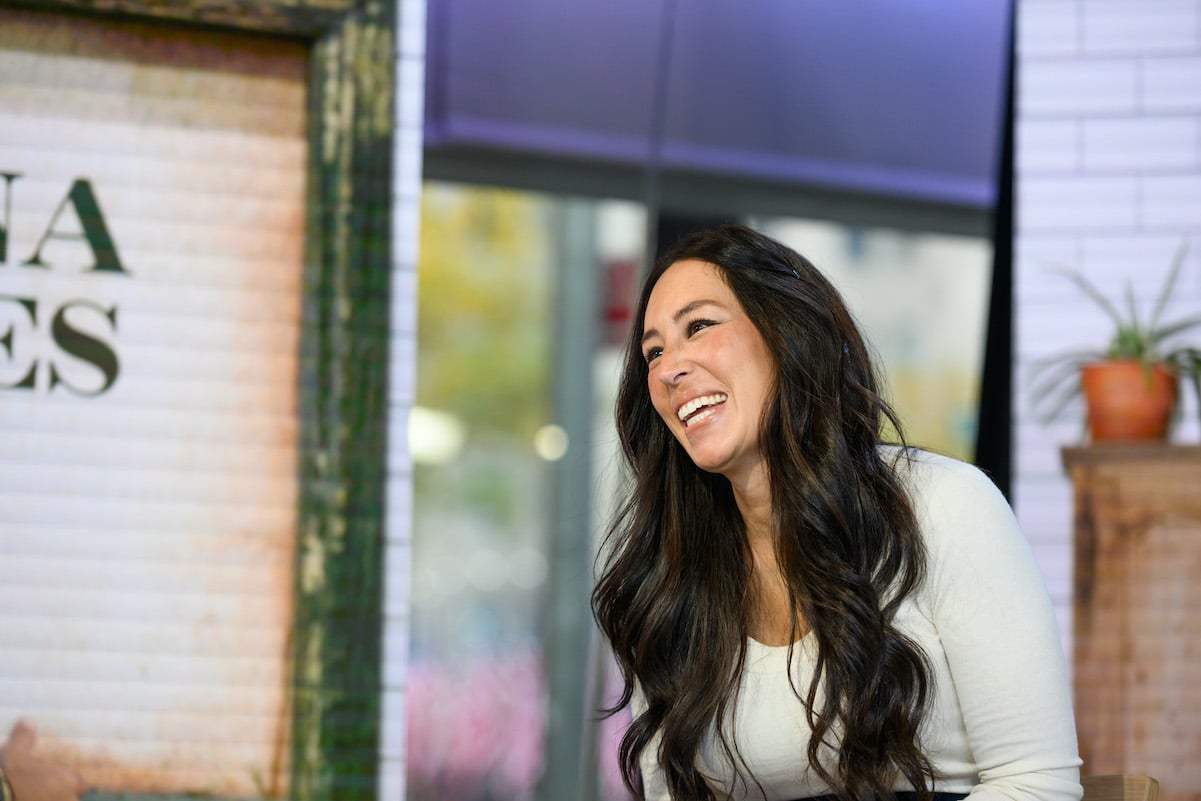 Chip and Joanna Gaines captured fans' hearts with their likeability
When the couple first appeared on HGTV, they were a genuine duo who wanted nothing more than to remodel homes for clients and have fun doing so. The two instantly grew on fans for the way they interacted with one another; their energy as a couple combined with their expertise in home remodeling made them unstoppable.
Chip and Joanna gained traction while filming Fixer Upper, and they eventually branched out into other areas while still filming the show. The two opened their market, Magnolia at the Silos, complete with a home goods store, restaurant, and bakery, back in 2016. Since then, Joanna has expanded into a line at Target and a cooking show. But some fans think she's trying to be someone else.
Some fans feel Joanna Gaines is trying too hard 'to be Martha Stewart'
People often take to Reddit to discuss celebrity opinions. And while many love Joanna for her low-key, easygoing attitude, others think she's trying to be someone she's not — especially with the launch of her cooking show and magazine.
"Personally I loved her as a designer," one Reddit user wrote. "Flash forward to this cooking show, and it's terrible … it just doesn't seem to fit with [their] original theme of hardworking, down-home folks. It's as if she's attempting to be the next Martha Stewart."
Others appeared to agree with the original poster's opinion.
"I don't have anything against Joanna … But, if I'm going to watch a cooking show, I'd like it to come from an authoritative voice — and that ain't her. It's like watching my funny, quirky rich aunt cook," another user wrote.
"First season of their show was okay, but then it went from them seeming pretty cool to them having an ego the size of Texas … This 'cooking' show is nothing more than them trying to make more money," another person commented.
Other fans love that Joanna Gaines seems down to earth
Though some don't think Joanna is cut out for a cooking show, there is nothing to suggest that she's trying to be anyone but herself. And plenty of fans have taken a liking to Joanna's personality because she always keeps it real. Making a cooking mistake is normal, and it often helps viewers feel like they're not alone when they don't nail a recipe every time.
"I liked it," one Reddit user wrote of the cooking show. "Something different. Can't take the competition shows and endless [Diners, Drive-Ins, and Dives]."
"No one should be trying to tear it down," another Reddit user wrote of the couple's Magnolia Network. "If you don't like it, then move on."