'Fixer Upper' Host Joanna Gaines Breaks Rules Because She Didn't Go to Design School
'Fixer Upper' host Joanna Gaines doesn't stick to strict design rules like some other HGTV stars because she is entirely self-taught, which allows her to break the rules more.
It's hard to remember a time before Joanna Gaines.
The Fixer Upper host became the most popular interior designer in HGTV history, singlehandedly popularizing that modern farmhouse look that still resonates today. Alongside her husband and business partner, Chip Gaines, Joanna revolutionized the design industry.
But not all Fixer Upper fans realize the funniest thing about Joanna's brand of fame. It turns out the 42-year-old mother of 5 has no professional design training or formal degree. She's just been making it up as she goes along.
Joanna Gaines never planned on becoming an interior designer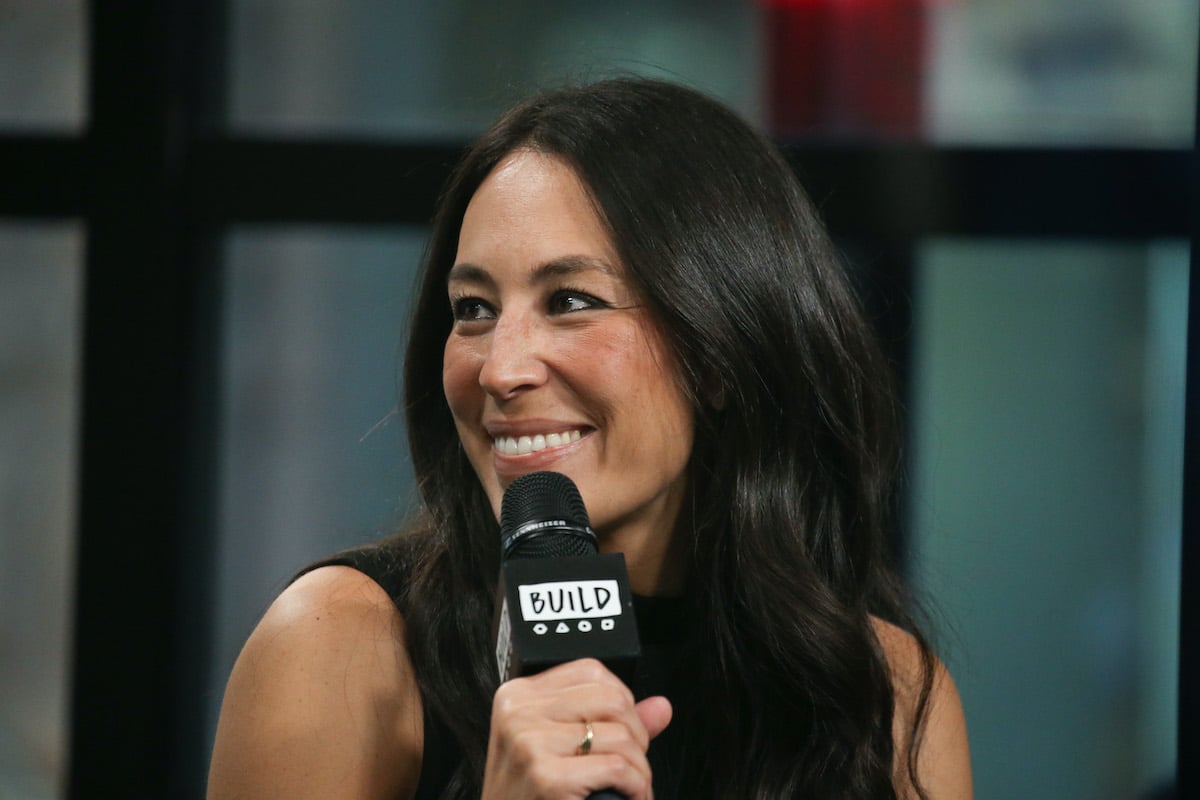 Unlike other HGTV hosts, Joanna aspired to become a TV news anchor after graduating from Baylor University with a degree in communications. She even completed an internship with Dan Rather on 48 Hours in New York City. That experience only served to show the future designer exactly what she didn't want.
"When that semester ended, I can remember feeling as though I'd just wasted four years working toward a degree that was no longer of any interest to me," she said in a blog post on the Magnolia website. "I returned to Waco with no plan beyond the fact that I no longer wanted to be a news reporter."
The 'Fixer Upper' host depends on intuition for her design style
Chip and Joanna both attended the same college but didn't meet until after they graduated. By that point, Chip was already dabbling in construction and flipping properties, which is how Joanna became involved in the process.
The couple started working together on both personal and professional projects after they wed. Joanna honed her decorating skills while speaking with customers at her first retail store, Magnolia Market. She had innate talents and skills that required no formal training.
In fact, not going to design school probably helped the Fixer Upper host become famous more than it hindered her.
Joanna Gaines makes up the design rules as she goes along
One benefit to the HGTV host never getting formal training is she never felt stuck sticking to certain design rules and parameters. This made her style unique and therefore interesting, which is part of what landed her the opportunity to host Fixer Upper in the first place.
"Sure, some people have a knack for decorating and design, but here's the thing: it's not rocket science," she wrote in her design book, Homebody. "Just like in all of life, you try and fail and try again, and eventually you figure out what works for you. So, allow yourself the freedom to mess up, whatever that means, or simply change your mind."
And without those stringent guidelines ingrained, Joanna can constantly switch up her technique. In the most recent episodes of Fixer Upper: Welcome Home, fans have noticed Joanna using some different tactics including arched entries and bold colored cabinets. She's even been moving away from the signature modern farmhouse style that made her famous in the first place.
Joanna said she learned design through doing and it makes all the difference. Fixer Upper fans wholeheartedly agree.
Fixer Upper: Welcome Home will release new episodes in July 2021.