'Fixer Upper' Host Joanna Gaines Pitches 'Demotivational Seminars' on Instagram
Part of the reason everyone loves Chip and Joanna Gaines so much is that they aren't afraid to be silly. Chip's antics are often over-the-top, while Joanna has a quieter, dry sense of humor. Both Fixer Upper stars are equally hilarious in their own way.
The pair showed off their funny sides on a recent Instagram video where they introduced the concept of "demotivational speakers." The idea was meant to be a joke, but after many years of Fixer Upper and so much renovation drama, there was probably a grain of truth behind Chip and Joanna's pitch.
The 'Fixer Upper' hosts are pros at renovating properties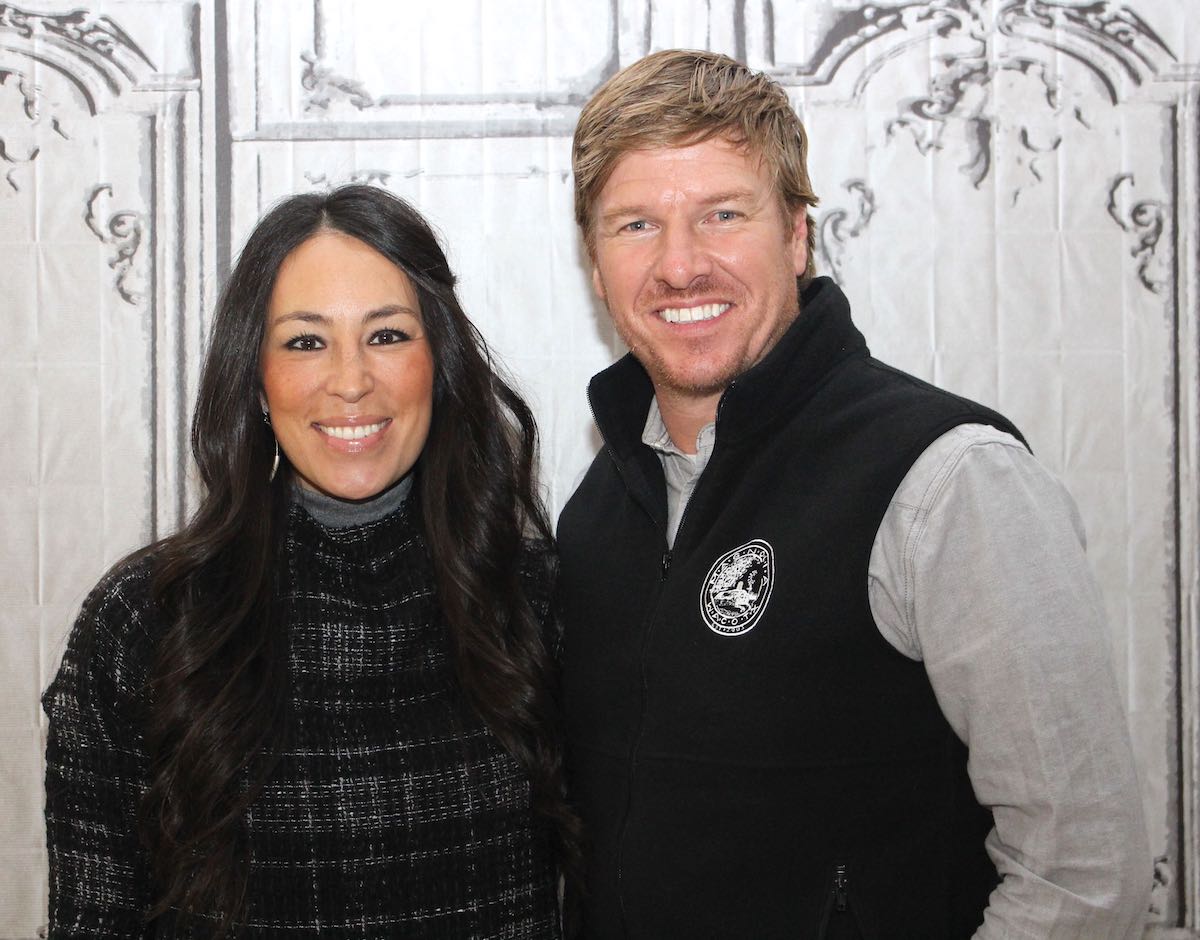 Their hit HGTV show Fixer Upper premiered in 2013, but Chip and Joanna were fixing up run-down properties long before that day. Chip got into the home-flipping business and put his contracting skills to work early in his career. Meanwhile, Joanna briefly had a retail store that helped hone her interior design skills.
Both on and off-air, the Gaineses have worked on houses of all kinds. They converted a barn into a residence, fixed up an emergency girls' shelter, and so much more. There's no denying that this duo is well qualified to determine which renovation projects will work best.
Chip and Joanna Gaines think homeowners shouldn't always renovate
The Fixer Upper reveals always look spectacular. But Chip and Joanna recently admitted that not everyone should be undertaking renovation projects. One main reason is the cost.
In an Instagram video, Joanna said, "Let's do seminars where we just talk people out of [doing renovations]." Chip smiled and instantly agreed. "We would be good at that!" he replied.
"Listen y'all, you actually make no money," Joanna quipped. Chip took the idea one step further, saying, "$99, come to this hotel…"
"It costs $100 for us to save them thousands of dollars," Joanna concluded.
The couple posted the video with the funny caption, "Sign up for our 'demotivational seminar'—today only!!! #justkidding."
The Gaineses' unique 'demotivational speaker' idea got plenty of support on Instagram
Though their idea was in jest, plenty of fans voiced their support in the comments.
"I honestly think I could use some demotivation some times… I take on too many projects at once!" Dude Dad host Tayler Calmus wrote. "There's too much motivational stuff anyway. I just want y'all to come to my house and fix It! Lol," another person replied. "Yes please, I'll attend," another agreed.
Besides those supportive comments, fans couldn't help mentioning Chip's long hair which they've been begging him to cut since the premiere of Fixer Upper: Welcome Home. Perhaps they'd all be more willing to attend the $100 seminar after he paid a quick visit to the barber.
It appears that even when Chip and Joanna attempt to be demotivational, they still wind up inspiring their fans. By this point that comes as no surprise.
Catch new episodes of Fixer Upper: Welcome Home on discovery+.