'Fixer Upper:' Joanna Gaines' Fans Are Obsessed With How She Dresses Her Youngest Son, Crew
'Fixer Upper' star Joanna Gaines has a sense of fashion that most fans love -- and apparently, so does her youngest son, Crew.
Joanna Gaines has been letting fans into some behind-the-scenes moments with her family. The Fixer Upper: Welcome Home star is in the midst of plenty of new projects, including launching her own network alongside husband Chip Gaines.
Still, Joanna loves showing off her little family on social media. And fans can't get enough of how she dresses her two-year-old son, Crew.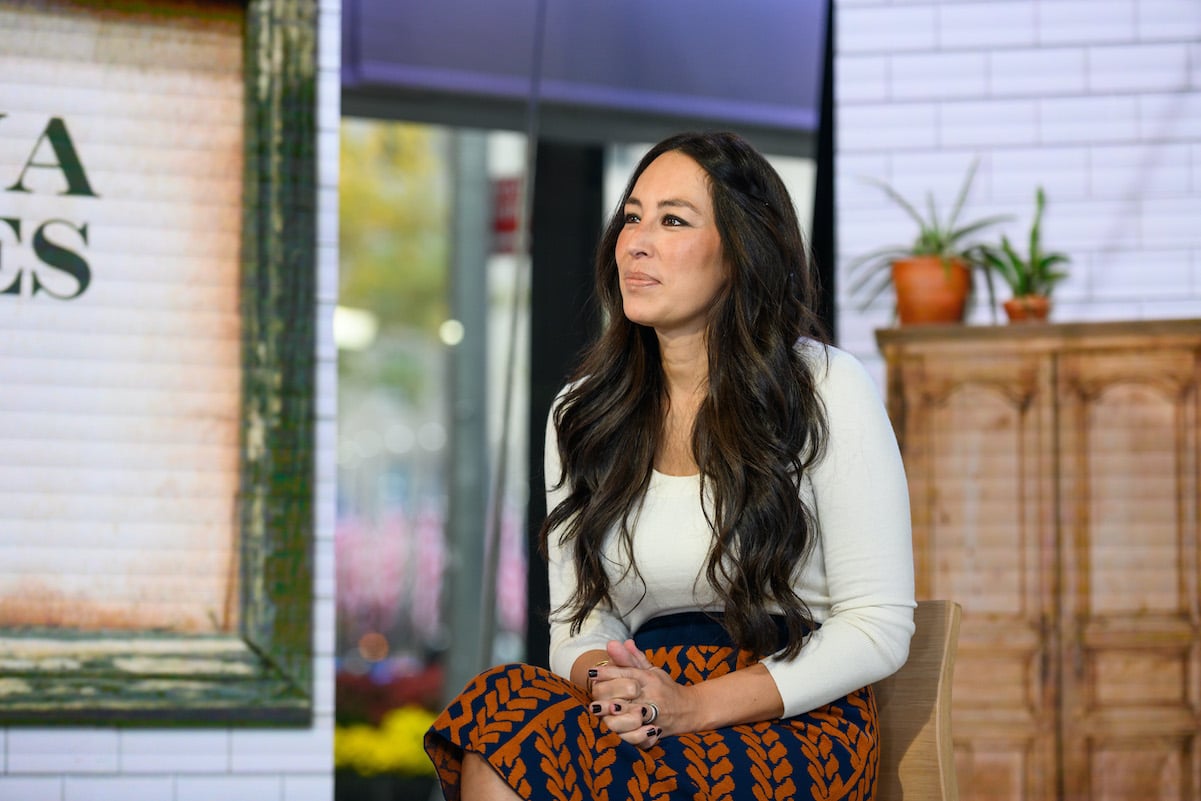 Joanna Gaines' fashion sense has been adored by fans for a while
When Chip and Joanna Gaines rose to fame back in 2013, fans instantly adored them. The two had a way about them that people loved to watch on TV. Over the years, the couple became involved in more than just home remodeling — and Joanna became somewhat of an influencer in more ways than simply giving tips on where to install shiplap.
Fans grew to love Joanna's personality, plus her sense of style. She has an avid social media following, and people tend to love the outfits she wears in the cover issues of her magazine. So much so, that fans even obsessed in the comments over her $700 maxi dress that was worn on the cover of her magazine's summer issue.
Fans can't get over Crew Gaines' outfit — especially the little crocs
It turns out Joanna isn't the only member of the Gaines family with a sense of style. In a recent Instagram video, cameras captured Joanna's youngest son, Crew, sneaking into her cooking show kitchen to get a peek at what she was making.
"My favorite part of today," Joanna captioned the video.
Though fans loved Crew's adorable actions, there was something else that caught their attention: His outfit. And even more specially, the white Crocs he was wearing. In the video, Crew is seen standing on a makeshift step stool, and the camera captures his legs and feet. Fans couldn't get enough of his adorable shoes.
"Those little white Crocs!!" one user wrote, complete with three heart-eyed emoji.
"My goodness that is so sweet, and look at those little white Crocs so cute!" another fan commented.
"The little Crocs crack me up; so stinkin cute!" someone else added.
It's unclear whether Chip or Joanna has the biggest influence on what Crew wears, though based on Joanna's much-loved style, it's assumed she's the one picking out the sweet Crocs.
The 'Fixer Upper' stars are keeping their kids out of the spotlight
Though Joanna posted an adorable video of Crew, she and Chip have changed their attitudes toward featuring the kids on the show. The two made it clear when they launched their Fixer Upper spinoff that the kids would only be on the show if they wanted to be.
"We want to be smart when it comes to our kids," Joanna said in an interview with Fox News. "Now, if they volunteer to be a part, we are more than happy, but we never want to just force it for a scene." It's unclear yet whether the couple's five children will follow in their parents' TV footsteps.