'Fixer Upper': Joanna Gaines Opens up About 1 'Brilliant' Rule She Has for Her Kids in Her House
When it comes to kids and technology, every parent has their own rules. Some limit the amount of time their kids can spend on their phones, some don't allow their kids to have electronics until later in life, and some parents don't have any rules at all. Fixer Upper star Joanna Gaines has one specific rule for her family when it comes to their phones.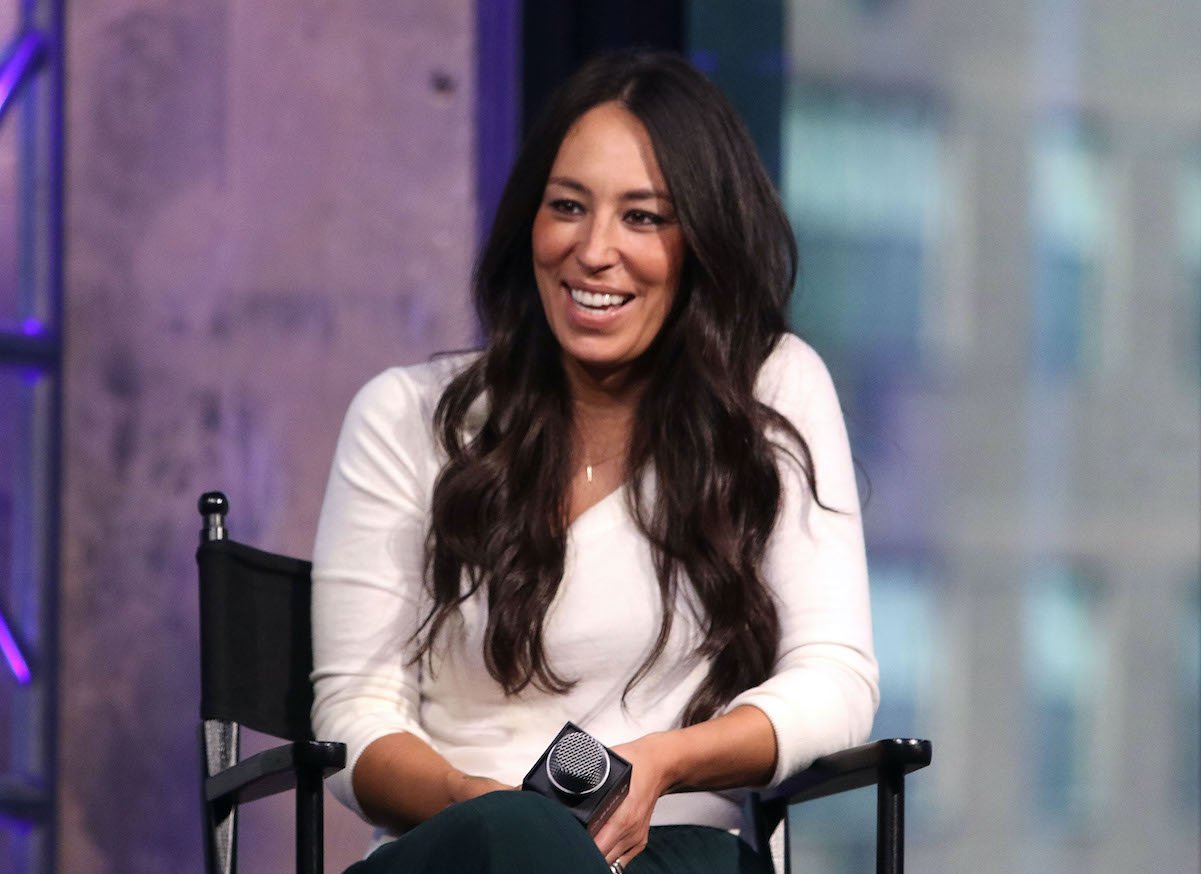 What is Joanna Gaines' rule?
Chip and Joanna recently revealed one of their parenting rules for their five children: Drake, Ella, Duke, Emmie, and Crew. While on the Today Show, host Hoda Kotb prompted the handy couple to share their rules.
"I did love a little bit of advice, I think, Jo, that you have," Kotb said on the show. "A lot of kids are on their devices, and your son was on his a lot, and every time he felt a buzz he checked his pocket. And you had a solution."
Joanna then revealed her trick to get her kids to use their phones less.
"We have this little station where everyone charges their phones and finally we decided we don't like how our kids — they almost look like robots, I mean all of us, when it buzzes you gotta check it, and when they're reading they're checking it," she said.
"It just became a house rule, when you're at home, that all the phones go in one spot, so if you want to check a text, if you want to check an email, you go to that spot, but it's not on your bodies," she continued. "So it's like 'no phones on body,' that's the rule at home."
For the Gaines' it has helped their children not become so attached to their phones.
"They're developing, they're growing," Joanna continued. "And as they're growing at 14, 15, 16, I don't want [constantly checking their phones] to be part of who they become, you know?"
Hotb, who is a mother herself, expressed that she thought the rule was "brilliant."
Other house rules
Chip and Joanna famously don't have a tv in their home, despite having their own tv shows. They also limit their children's use of their iPad.
"Our rule for the iPad is that the kids can use it a certain amount of time every other day," Joanna told  Southern Living in 2019. "It's contingent on them doing their chores and homework. I try hard to make it not the thing they look forward to every day. I don't want them focusing on that.
"It's funny when I say, 'No iPad games,' and then see the things they create and invent on their own," she continued. "I'm like: 'That! That's the stuff right there, kids.' "
Motherhood wasn't always easy for Joanna Gaines
Though Joanna may seem like a picture-perfect mom now, with cute rules in place and well-behaved children, she's struggled to balance being a mom with her active work life.
"I've been through plenty of stages of guilt," she told the outlet. "It always creeps in. It paralyzes me. I don't want to waste a second of emotion on something that doesn't create any good."
To combat that, she tries to think of ways to make her kids feel special.
"I think, 'What can I do to show my kids that I love them?' " she said. "Even if it's making a cup of hot cocoa, which takes a few minutes. It's about finding little ways to connect."
RELATED: Chip Gaines Says He Needs 'Zero Breaks' From Wife Joanna Gaines, but She Needs Time Away From Him Sometimes