'Fixer Upper': Joanna Gaines Recalls the First Time She Used Shiplap
Joanna Gaines has become synonymous with shiplap. Before the Fixer Upper host came along, most people had never heard of this retro architectural element. But now those same homeowners are flocking to the hardware store to purchase some of their very own.
Gaines uses shiplap in just about every renovation project she tackles. But that wasn't always the case. Recently, the 43-year-old mother of five discussed the first time she ever encountered shiplap and how she reacted to it. Fixer Upper fans may be surprised to find she wasn't a huge fan of shiplap in the beginning.
Joanna Gaines discovered shiplap in her Waco farmhouse
It turns out the HGTV star didn't seek out shiplap to make her designs more interesting. Instead, she found it on the walls of the farmhouse she and Chip purchased in 2012. This was long before Fixer Upper was a show and the Gaineses had national credibility. But some fans were following along as they documented that huge renovation, and they were inspired by this particular design element.
"The world captured our journey on renovating this farmhouse in 2013; I had never done shiplap before — I've seen it in a lot of these older houses that we were renovating — but I never fully highlighted it until I saw it in the farm," Gaines told Apartment Therapy. "It was authentic to the farm, [and we] painted it white. Once you put that coat of white paint, there is this fresh kind of take on something that's old and rustic."
Joanna Gaines evolved the 'Fixer Upper' farmhouse look but kept the shiplap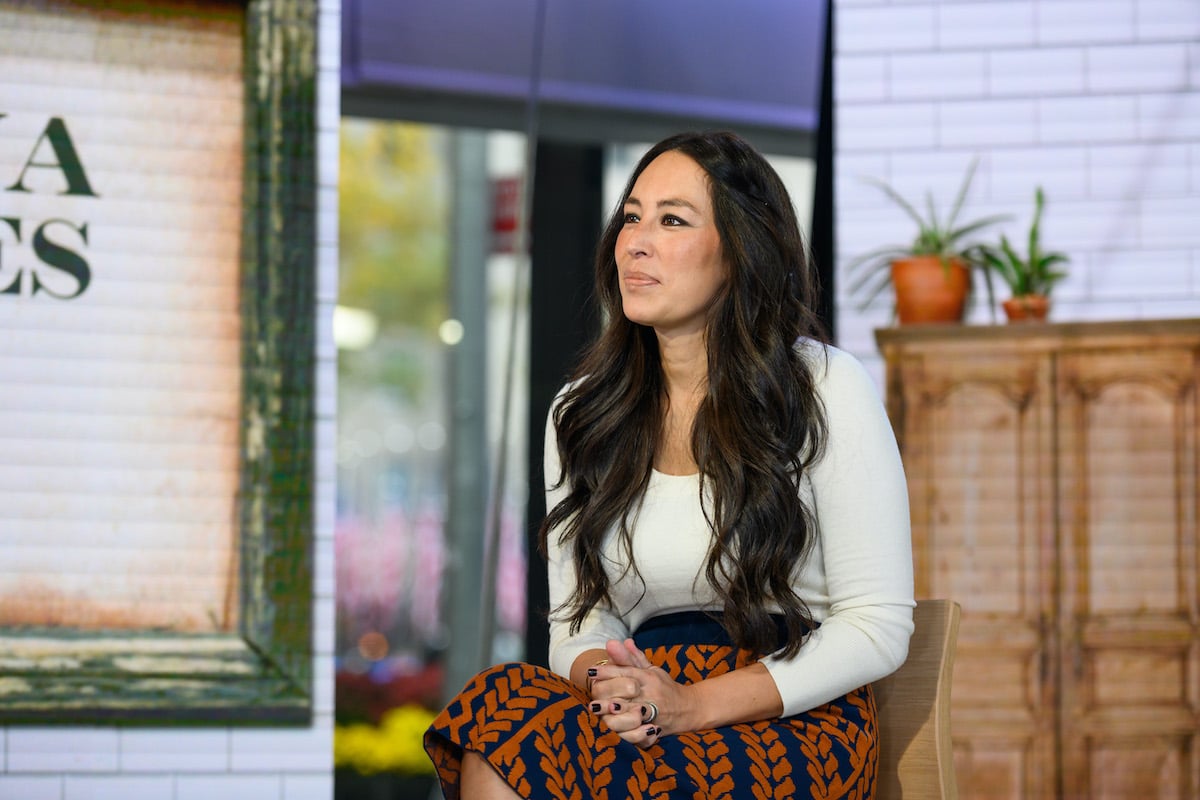 For a while, everyone was jumping on the modern farmhouse bandwagon, and it got to the point where even Gaines herself was sick of it. In the recently rebooted series Fixer Upper: Welcome Home, the designer has been trying out new techniques that go beyond that typical farmhouse look.
"I think if you really know me and my styles, it's ever-evolving, I try to change it up, so hopefully what people see in this new season [of Fixer Upper: Welcome Home] is different stuff," Gaines told Apartment Therapy. "But if they asked for shiplap, I gave it to them."
There is some backlash now with homeowners moving away from shiplap to avoid looking like everyone else. But it's still an extremely popular look that Gaines helped popularize by accident.
Other changes Gaines made in the design world
She's known for shiplap here, shiplap there, shiplap everywhere. But there are plenty of other design elements in Gaines' repertoire. Because of the Fixer Upper influence, more renovators are requesting items, such as open-concept main floors, light-colored walls, oversized farmhouse fixtures and chandeliers, faux fireplace mantles, and more.
But true to her word, Gaines is working hard to evolve her typical look. On one episode of Fixer Upper: Welcome Home, she showed off dark green kitchen cabinets in her home that broke tradition from the usual white cabinets she kept picking.
It was a bold choice. But then again, so was shiplap at one time.