'Fixer Upper' Star Joanna Gaines Adds 1 Controversial Ingredient in Her Biscuits Recipe
Joanna Gaines fans are eager to copy every single thing she does. From the farmhouse chic style she popularized to some of her most delicious, home cooked recipes, these Fixer Upper devotees are eager to try it all. And luckily, the 42-year-old mom of five is all too happy to share her secrets.
Most recently, Gaines debuted a new show called Magnolia Table with Joanna Gaines. The cooking tutorial highlights some of her favorite recipes, some of which are also available in Gaines' cookbooks. She's a master at making biscuits for breakfast and it's all thanks to one surprising yet controversial ingredient.
Joanna Gaines can't stop sharing recipes
Fixer Upper fans already know Gaines is a talented decorator. But that's only one of her many hobbies. Besides making old, dilapidated homes beautiful again, Gaines is adept at cooking, baking, gardening, and making everyone fall in love with her.
And she turned one of these skills into another business. Even before launching Magnolia Table, Gaines was sharing recipes and cooking techniques via social media. She also penned two best-selling cookbooks chock full of her favorite recipes. They aren't fancy or complicated. Instead, the Fixer Upper alum makes down-home dishes that are simply charming. Just like she is.
Gaines' biscuit recipe includes a surprise ingredient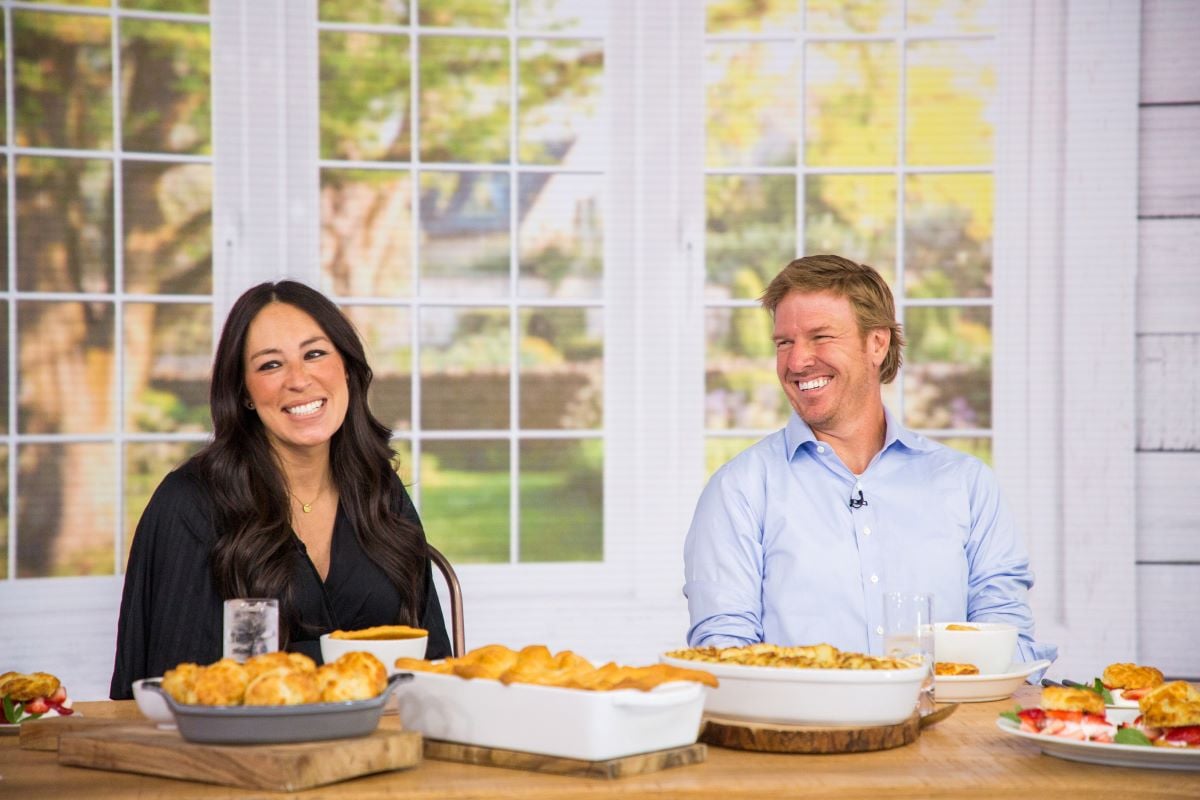 There's an episode of Magnolia Table that's dedicated to biscuits, which Gaines says she started experimenting with on behalf of her husband, Chip.
"It took me a year of Saturdays to get these biscuits just right," Gaines wrote in her cookbook.
"Almost every weekend for months I worked up another batch for Chip and the kids to taste and then wrote down their feedback… All those failed batches didn't discourage me—instead each one spurred me to tweak my formula and try again the next week," she continued.
The secret ingredient, it turns out, is 2 beaten eggs plus extra for brushing. This apparently gives the biscuits a "richer" quality that her family was seeking.
But purist bakers don't think eggs belong in biscuit dough, making this recipe a little bit controversial, Eating Well reported.
'Magnolia Table with Joanna Gaines' has some negative reviews
It's hard to find anyone with a bad thing to say about Fixer Upper. When it comes to Gaines' new cooking show, however, the critics have quite a few opinions.
While many followers appreciate the simplicity of Gaines' recipes, others look down on her novice level approach to cooking and baking.
"Personally I loved her as a designer … Flash forward to this cooking show and it's terrible. She's making too many adlib additions. It seems like she doesn't know what she's doing. It's honestly a hot mess," one Redditor wrote.
Even Gaines admitted that without formal training, she's not necessarily conveying the correct way to cook — she's just telling everyone how she does it. "If you're looking to learn how to cut things, this is not the show for you," she said in the Magnolia Table trailer.
Hey, at least she gets points for honesty. And for anyone who hates eggs in biscuits, they can just find a recipe elsewhere.