'Fixer Upper' Star Joanna Gaines Called Her Farmhouse Renovation 'An Actual Nightmare Situation'
Chip and Joanna Gaines probably won't ever move. And why would they?
These Fixer Upper stars have an ideal setup with an 1800s farmhouse outside of Waco set on 40 sprawling acres of property. Their homestead includes an inground pool, huge garden shed, barns for their menagerie of animals, and so much more.
But now that the Gaines' five kids are getting older, they're starting to feel a little cramped for space. Especially with the newest addition, Crew, who will turn 3 in 2021. Now Chip and Joanna are taking on the most important renovation project ever.
The only problem? All the construction at the farmhouse is taking a toll. 
Chip and Joanna Gaines weren't afraid to purchase a fixer upper
The Gaineses have a lot of experience transforming dilapidated properties into stunning dream houses. They started out doing personal renovation projects before offering their services to clients and, eventually, an adoring audience on HGTV.
The Victorian-style farmhouse the Gaineses currently occupy wasn't their first reno. But they do refer to it as their "forever home," even though it's only 1700 square feet. Now the Fixer Upper family is expanding that space and making it more comfortable for the whole family to spread out.
Joanna Gaines teased her farmhouse renovation on the new 'Fixer Upper'
The original Fixer Upper series ended in 2018, but it's being revived on the Gaineses new Magnolia Network, which is set to launch in 2021. The couple has been sharing a few early episodes through the Discovery+ streaming app. And one of the most personal projects the couple is taking on is the one in their own home.
On a new episode of Fixer Upper: Welcome Home, the Gaineses shared the current state of chaos in their home. 
"A couple months back, Jojo wanted to 'add on' to the farmhouse — and of course I, like an idiot, agreed, but now look what she's gotten us into," Chip said. 
"So this has turned into an actual nightmare situation," Joanna agreed, but at least she's laughing. "Crew's room is right here. So Crew no longer sleeps in this room," she continued, indicating a doorway blocked by plastic sheeting.
The Gaines renovation will make more room for everyone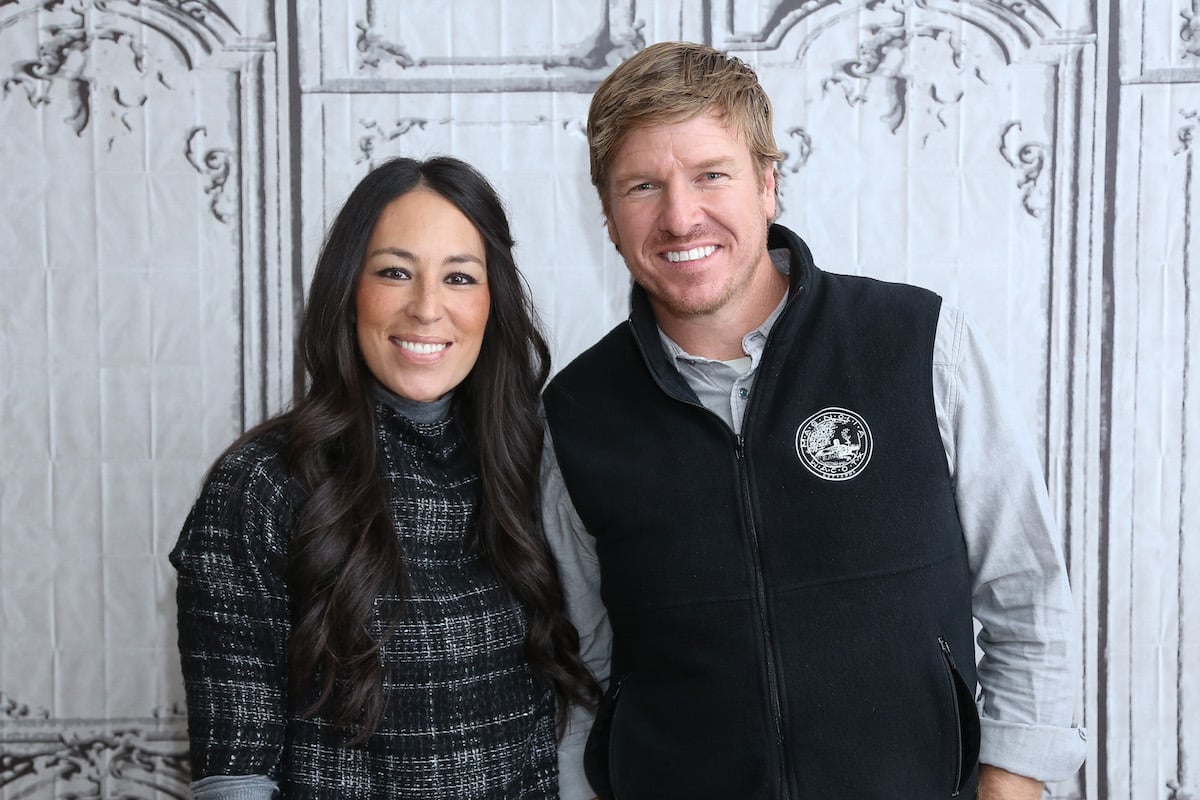 From the looks of it, the Fixer Upper hosts are expanding their main floor living space. They may also add on some bedrooms so the kids don't have to share anymore. With the older four entering their teen years, everyone is looking for more space and privacy. Now seems like the perfect time for a renovation.
Another big change is happening in the kitchen. Rather than sticking with traditional white cabinets, Joanna is going for a bold new look with hunter green.
"I just wanted the space to really evolve with the new addition and I just thought it was time for a change," she explained of the cabinet color swap
Will the Gaines' colorful update start a new trend, sort of like how they set off the modern farmhouse obsession? There's a good possibility it could happen.
See new episodes of Fixer Upper: Welcome Home exclusively on Discovery+.