'Fixer Upper' Star Joanna Gaines or Food Network's Rachael Ray: Who Has the Higher Net Worth?
Lifestyle stars Joanna Gaines of Fixer Upper fame and culinary queen Rachael Ray have become international brands. Considered A-listers in their areas of expertise, Gaines and Ray have built successful multi-million dollar empires. It may be a tough guess on which popular TV personality has the bigger bank account.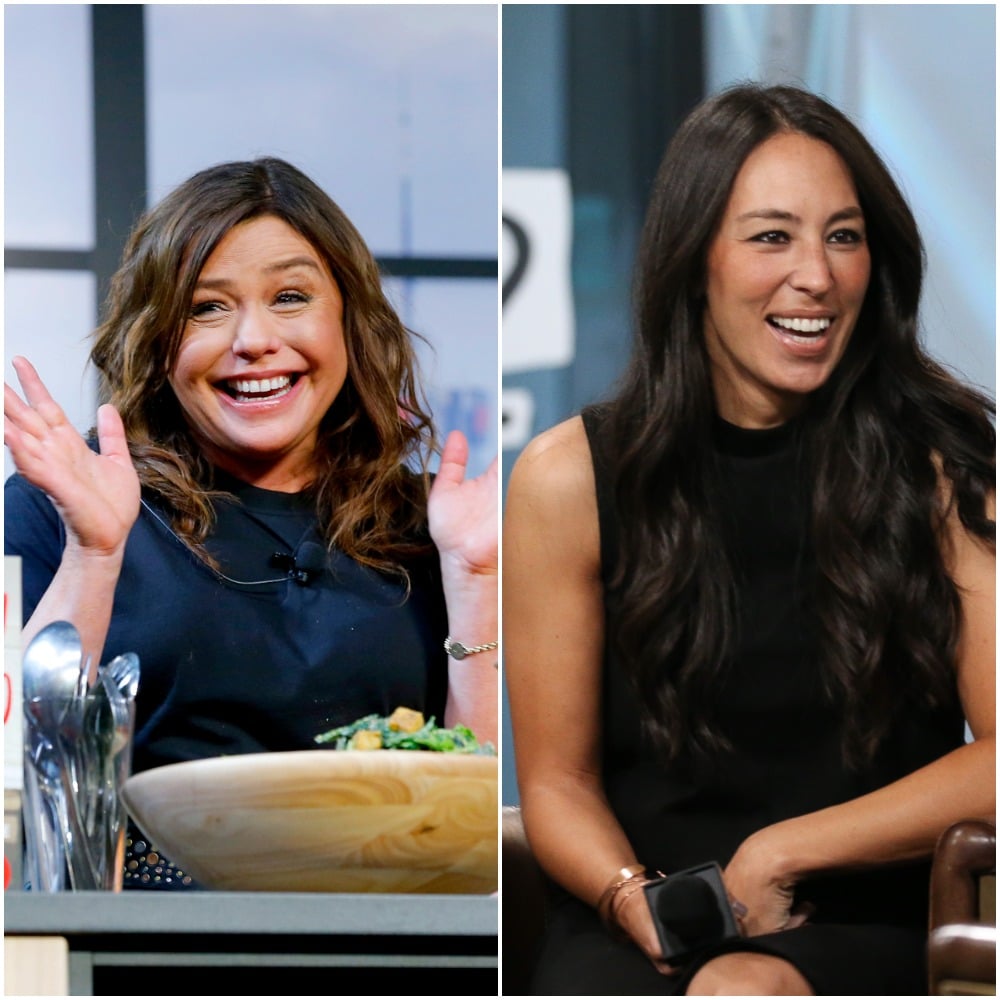 'Fixer Upper' star Joanna Gaines is preparing to kick off Magnolia network
Gaines has plenty on her plate with her husband Chip, five kids, and their upcoming launch of the Magnolia network. Recently releasing their reboot Fixer Upper: Welcome Home on Discovery+, the lifestyle star continues to build their popular brand.
With product lines that include home decor items and baked goods, Gaines also owns vacation rentals and is a bestselling author. The design guru recalled the tough times she and Chip had to endure when they were trying to create their business.
"The four or five years before we did the show, when the housing crisis hit, things were so hard for us," Gaines shared, as reported by Parade. "For four or five years, every Friday, we were saying, 'Are we gonna make it?' We kept pressing through, even in those hard times. The value of what we learned in that is something I'd never want to do again, but I'd never not want that. The hard is what makes us appreciate this."
The couple's resilience paid off, where they have a combined net worth of $20 million. Joanna Gaines' personal net worth is listed at $10 million.
RELATED: Chip and Joanna Gaines Reveal the Secret to Their Successful Marriage
Food Network host Rachael Ray has a full menu of businesses
Ray insists on calling herself a "cook" rather than a "chef", even though she hosts a plethora of shows on Food Network. With her syndicated talk show produced by Oprah Winfrey's production company, best-selling books, and namesake magazine, Ray's brand goes well beyond her culinary expertise.
The television personality also spearheaded various product lines from pet food to cookware, solidifying her as a household name. Ray is mostly known for her down-to-earth persona and relatability, eschewing the glitz and glamour of the limelight.
"Every time I put high heels on and I have to go somewhere in a dress, I feel uncomfortable," she told NPR in 2019. "I'm not supposed to be at the party. I don't want people looking at my body or what I chose to wear that day. I don't care who made my shoes – I just don't. And so I can't be something that I'm not. It's the truth."
Ray is clearly on the right track with her approach. According to Celebrity Net Worth, Ray is listed at a staggering $100 million.
Joanna Gaines and Rachael Ray continue to thrive
Ray continues to forge ahead despite losing her house to a fire in August 2020. Now in the 15th season of her talk show, the Food Network star shared her gratitude for all the support they received during the traumatic event.
"This is what's left of our house, today," Ray tweeted in September 2020. Sharing our story + what we've learned in a very unusual @rachaelrayshow premiere. Thank you to all our first responders, viewers + friends for their unending support. We are very grateful and mindful of how fortunate we are in many ways."
RELATED: The Reason Rachael Ray Has That Trademark Raspy Voice
After delaying their Magnolia launch due to the coronavirus (COVID-19) crisis, Gaines is gearing up for her upcoming network's debut schedule for July 2021.
"We don't want to just step in and do 'Fixer Upper' 2.0," Gaines told E! News, according to Apartment Therapy. "We're really in the process of what's that next thing that we want to be part of. We're focused on the original programming. What are the stories? Who are the people that we're wanting to tell the stories? We're really in that world right now."