'Fixer Upper' Star Joanna Gaines Shares a Sweet Summer Moment With Her Daughters: 'Mom Goals'
One of the reasons Joanna Gaines and her husband, Chip Gaines, always refused to film outside of the Waco, Texas, area is that they wanted to be present to raise their four (now five) children. And given Joanna's adorable bond with her kids, it's clear why she wouldn't have wanted them to be raised by anyone but her.
Joanna recently posted a video sharing a sweet summer moment with her daughters, and fans loved it.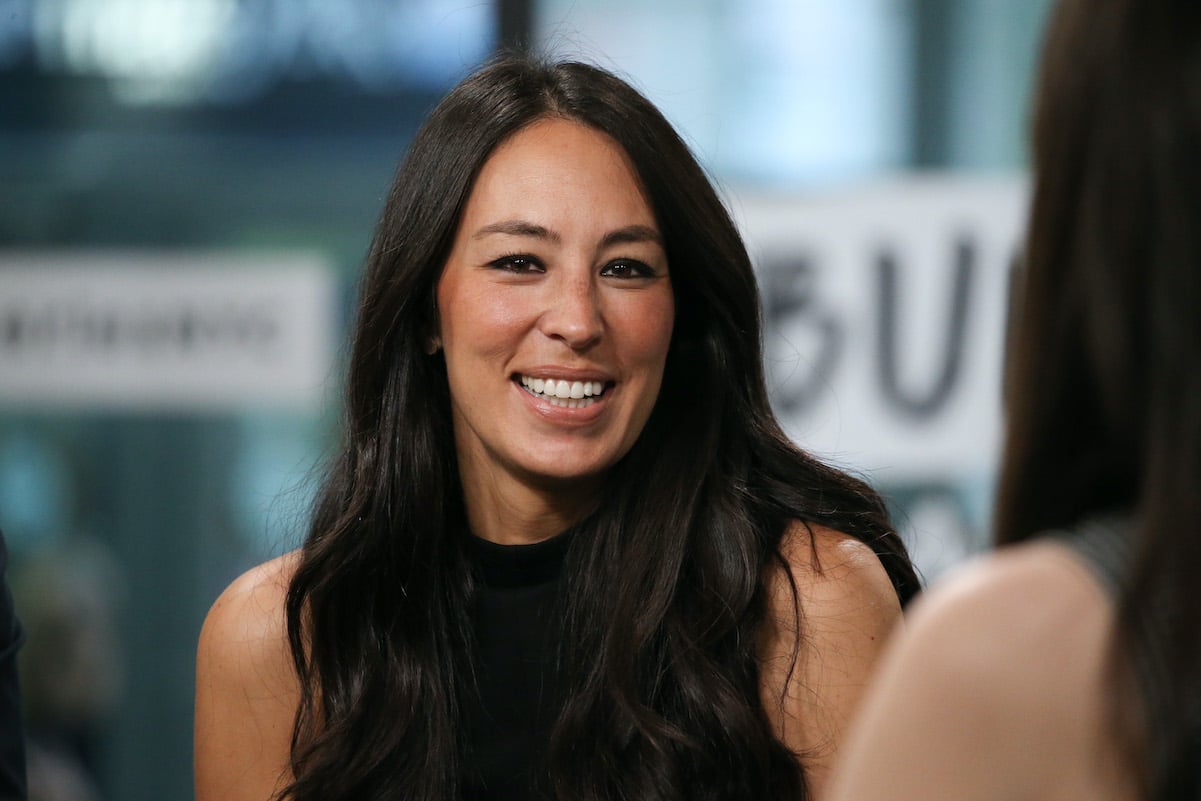 'Fixer Upper' stars Chip and Joanna Gaines share five kids
When Chip and Joanna first launched their successful HGTV show back in 2013, they shared four young children. The couple quickly became popular on TV, not only for their design work but also for their adorable family bond. Chip and Joanna had a radiating energy about them, and viewers couldn't get enough. Plus, the two were parents to four kids between the ages of three and nine by the time filming started.
Fans were not only able to watch Chip and Joanna's relationship thrive, but they could also watch their kids grow up. The couple often filmed time spent in the garden with the kids; they frequently showed the kids their remodeled houses, and Joanna's daughters helped her stage the homes.
Joanna Gaines played outside with her daughters on a recent summer night
As time goes on, Chip and Joanna's kids appear in the spotlight less and less. They're much older now, with three teenagers in the family. Plus, the two have since welcomed a fifth child, Crew, who they had after ending Fixer Upper on HGTV in 2018.
Joanna has spoken out about filming her kids, saying that they're at the point where they can make their own decisions about whether to be on TV. But she does occasionally post them to social media.
On July 7, Joanna posted a video sharing some playtime with her daughters. With the Waco sunset in the background, Joanna and her two daughters practiced their gymnastics skills in the yard.
"Barefoot in the grass and busting out some old tricks tonight," part of Joanna's caption read. The video was put with the song "Girls Just Wanna Have Fun." Fans also loved Joanna's time spent with her kids.
"Such a cool mama," one fan wrote.
"Mom goals indeed," another user commented.
Joanna Gaines once revealed that Chip Gaines wants more kids
Though Chip and Joanna have their hands full with five, expanding their family isn't off the table. Joanna has commented on the idea of more kids in the past. And while she seems content with the number they have, she noted that Chip will always "want more kids."
"When I'm 50, Chip's going to want more kids," Joanna once told USA Today, adding that, to Chip, "There's never too many." Though it remains to be seen whether Chip and Joanna will grow their family, it's clear they're doing a good job as parents.
RELATED: 'Fixer Upper:' Joanna Gaines' Fans Are Obsessed With How She Dresses Her Youngest Son, Crew