'Fixer Upper': The Last Episode Chip and Joanna Gaines Ever Filmed Was Not the Same One That Aired as the Finale
Fixer Upper may be touted as a reality show, but fans have had to suspend their disbelief for years in order to keep on loving it. The beloved HGTV renovation series had plenty of fakeness just like every other show on the network — and every reality program in existence, for that matter.
It's not that hosts Chip and Joanna Gaines were trying to lie to their faithful followers. But a bit of creative editing makes for better entertainment. For example, hiding minor details such as behind-the-scenes construction crews was necessary to keep the show interesting.
There was one more revelatory tidbit that came out during Chip and Joanna's recent 4-hour special on DIY Network. On it, the couple revealed that the actual final episode of Fixer Upper wasn't the same as the series finale.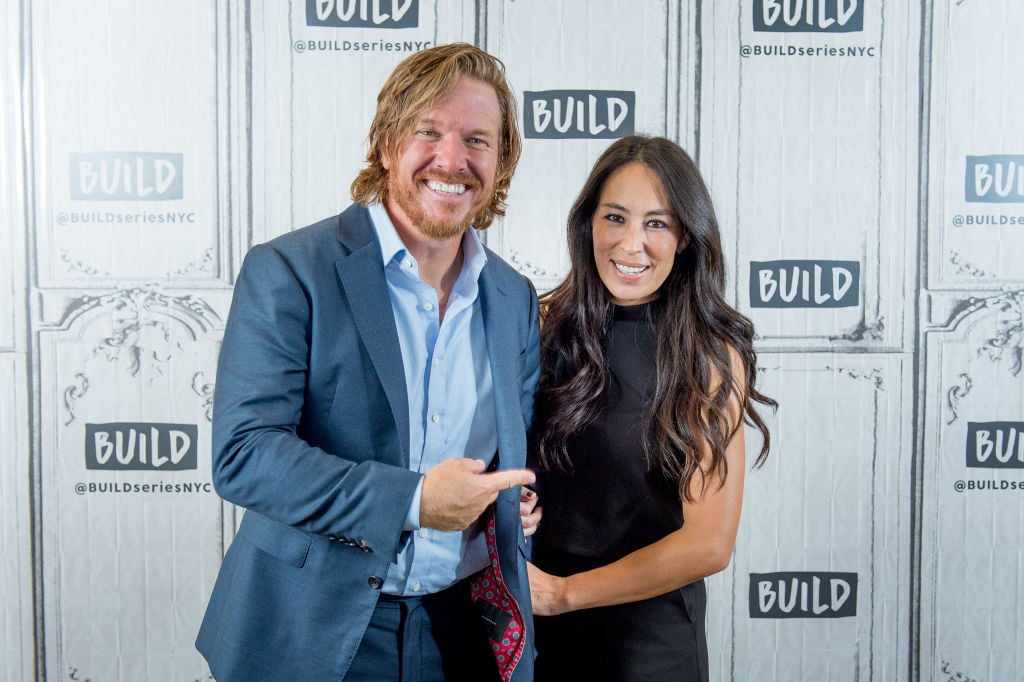 The 'Fixer Upper' finale ushered in the end of an era
It was impossible for fans to wrap their heads around. At the height of their popularity, the Gaineses made the decision to step back from their hit show, which even several years later remains the most popular series on HGTV.
Chip and Joanna said they were burnt out from non-stop filming and wanted to spend more time with their family. After five seasons and 78 episodes, the last installment of Fixer Upper aired on April 13, 2018.
The final episode was called "Rock Star Renovation" and featured Waco transplants Mike and Holli Herrera as they sought to expand the size of their living space for their family plus build a music studio. Prior to the reveal, Joanna shared a photo with the caption, "Today was the final reveal…we definitely felt the emotion behind each of those steps leading up to the big canvas."
Joanna Gaines was secretly pregnant during the final 'Fixer Upper' episode
Fans might have believed that "Rock Star Renovation" was the real finale of Fixer Upper, but according to Magnolia Presents: A Look Back & A Look Ahead, the last episode they filmed was something different.
During the special, Chip and Joanna shared the first episode of Fixer Upper they ever shot, a pivotal episode from the middle of the series, and the last-ever episode, which was actually "All-American Farmhouse." The episode aired on Feb. 27, 2018.
In it, Chip and Joanna help wounded veteran TJ and his girlfriend Stephanie renovate a former pole barn into a dream house. The couple doesn't have a huge budget, but once local businesses catch wind that a veteran is in need, they pitch in their services for free. Then TJ proposed to Stephanie right after the big reveal.
Plus Joanna had just found out she was pregnant, which solidified the couple's decision to quit the show. After filming that final reveal, the Gaineses got a huge sendoff from the entire Magnolia team.
The Gaineses are coming back to television
Chip and Joanna may have ended their tenure on HGTV, but they haven't disappeared forever. This couple is hard at work on their new Magnolia network and have plans to launch an entire catalog of new content there. Magnolia was scheduled to launch Oct. 4, 2020, but that has since been delayed due to the coronavirus (COVID-19) pandemic.
Hopefully we won't have to wait too long to see their fun family and dramatic big reveals.