'Fixer Upper: Welcome Home': Even Joanna Gaines Is Moving Away From Modern Farmhouse Style
Even Joanna Gaines' biggest critics have to admit that she changed the interior design world in significant ways.
Before Fixer Upper came along, most people pictured dusty collectibles and overstuffed shelves whenever they thought of "country style." But after she and Chip took over HGTV, modern farmhouse chic became the hottest design trend in the country.
Suddenly, everyone wanted to turn their average city apartments or suburban dwellings into spaces that would rival the Gaines' dreamy Waco farmhouse. The trend started gaining momentum after Fixer Upper debuted in 2013.
Now even Joanna is taking a step back from shiplap and chippy signs that say "Farmer's Market." Could the modern farmhouse craze finally be over?
Joanna Gaines stuck to a formula on 'Fixer Upper'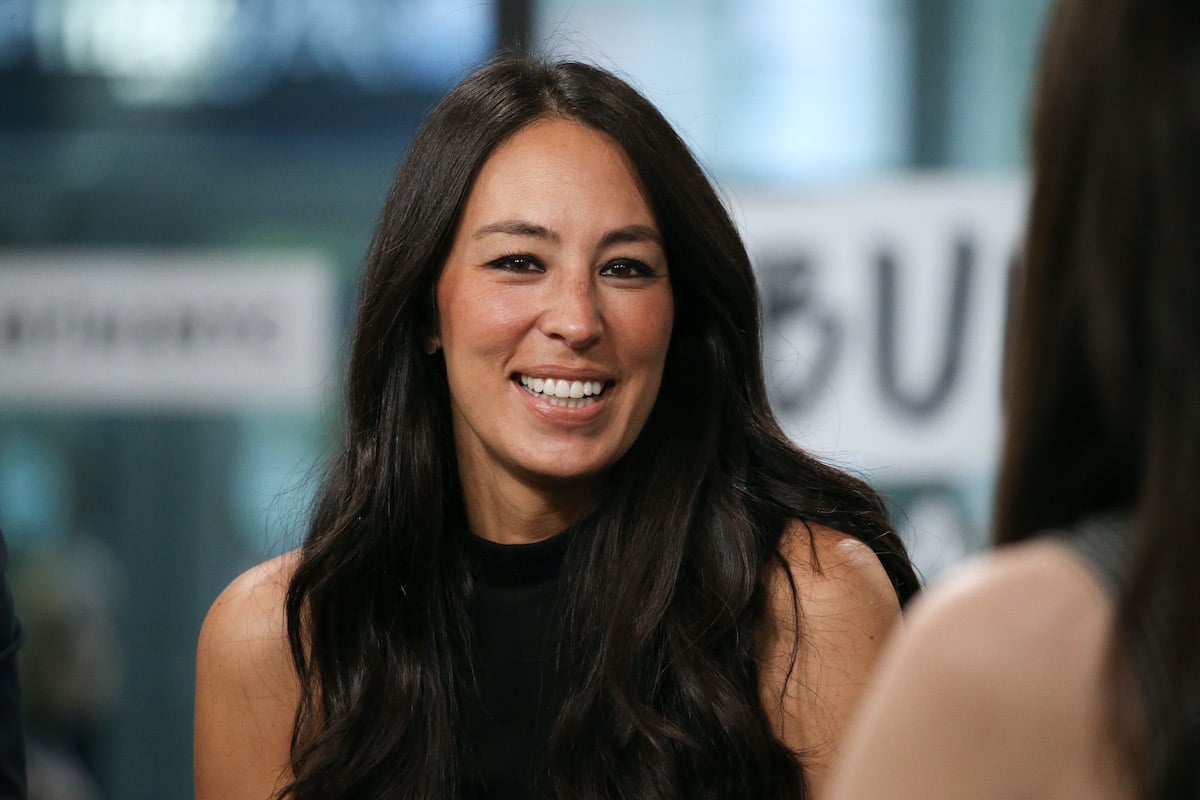 Every client on the hit HGTV series Fixer Upper needed something a little different from the Gaineses. But the one thing they had in common is a desire for Joanna's particular brand of design expertise. Most of her projects incorporated similar elements, leading to what can only be described as "that Fixer Upper look."
Mostly, that meant open concept main living areas with light wood floors and neutral painted walls. Furniture items also had a neutral color scheme. Joanna favored shiplap walls painted white and accessories such as oversized clocks, faux mantelpieces, blanket ladders, Edison bulb fixtures, open shelving, and plenty of other farmhouse-inspired elements.
Retailers from Walmart to Pottery Barn started capitalizing on this trend as it became popular. Chip and Joanna even introduced their own branded product line at Target called Magnolia Home.
Eventually, there was backlash against the modern farmhouse look
RELATED: The 1 Thing Joanna Gaines Would Never Use in Her Home Designs
The Fixer Upper look became massively popular. But like all home design trends, it eventually started falling out of favor for that exact reason. Designers and home decorators started getting sick of seeing the same old thing in everyone's house and yearned for a new look instead.
The original Fixer Upper series ended in 2018. Now the series is back in a reboot format and will eventually be available on the Gaineses' Magnolia Network, which is scheduled to launch in 2022. But fans noticed something interesting about Joanna's design style in the four episodes that premiered so far on discovery+.
Joanna Gaines shows off new vibes on 'Fixer Upper: Welcome Home'
Fixer Upper fans will find a lot of familiar details on the series reboot. But one thing Fixer Upper: Welcome Home has been doing a little differently is straying from the design formula that made Gaines famous in the first place.
On one episode, Joanna added an arched entryway that never would have featured in the original version of the show. Overall, her designs in the four newest episodes have a lot more industrial-inspired elements than before. Joanna has moved away from the kitschy, predictable farmhouse accessories and started incorporating a more eclectic design style.
This change likely reflects both Joanna's evolution as a designer and her conscious or subconscious response to backlash against the modern farmhouse look. No matter the motivation, the new look on Fixer Upper: Welcome Home is making fans more excited than ever for new episodes, which are slated for July 2021.