'Fixer Upper: Welcome Home' Fans Will Save Money When Magnolia Network Debuts in 2022
Fixer Upper fans had to live without Joanna Gaines and her shiplap covered walls for far too long. The HGTV star decided to leave behind her hit renovation reality series to focus on her family instead. But then she and her co-host husband Chip announced they were bringing back Fixer Upper bigger and better than ever.
Instead of just having a series, Chip and Joanna revealed they were launching an entire network of lifestyle content. Magnolia Network has now been delayed several times due to production issues and a global pandemic. But now it's finally coming to cable, which is good news for fans who hated shelling out extra cash to see new episodes.
'Fixer Upper: Welcome Home' draws inspiration from the original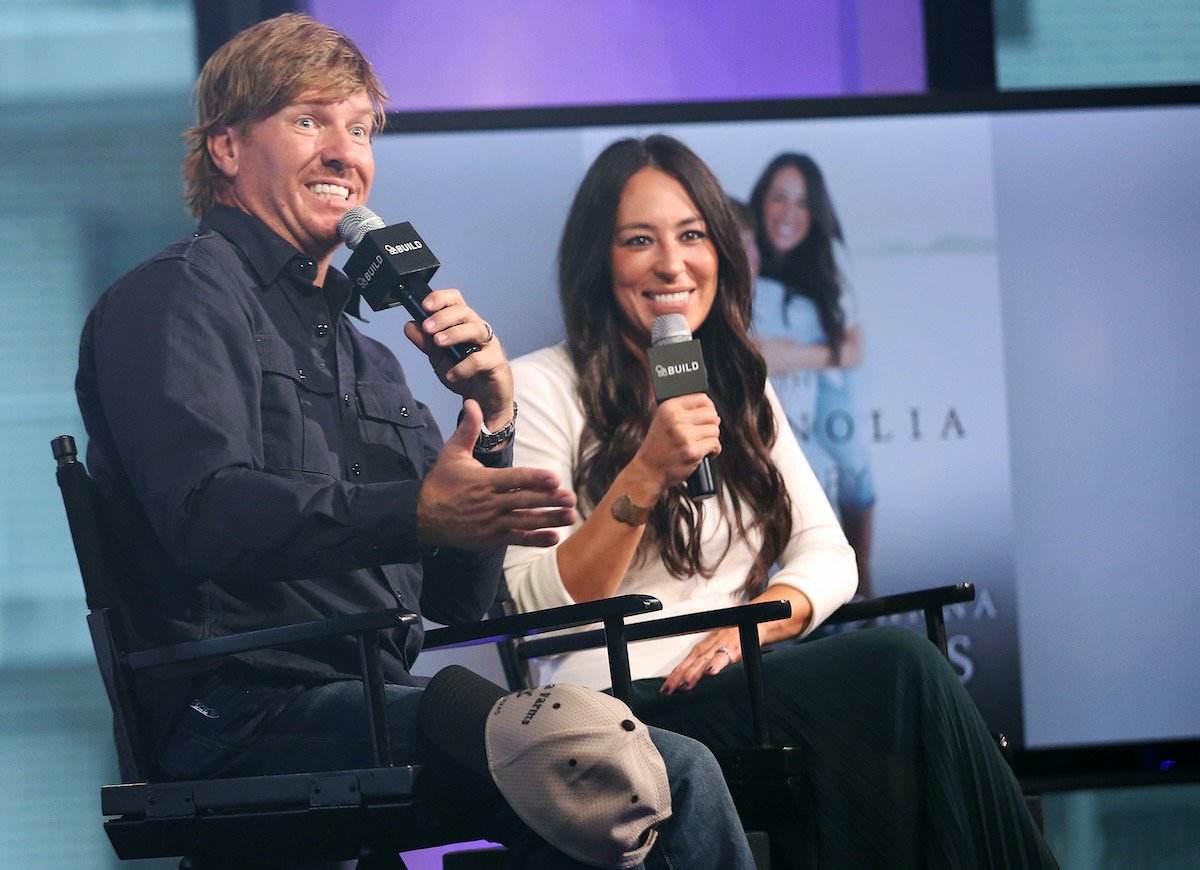 There are a few major differences between the original HGTV Fixer Upper and the reboot version, which is called Fixer Upper: Welcome Home. Joanna's design prowess has expanded significantly and she's been moving beyond her typical farmhouse chic aesthetic. The newest episodes feature new design elements such as arched entries, industrial accents, and colorful cabinets.
But everything fans love about Chip and Joanna's first series is still there, too. The couple acts silly on camera and shows off their sweet relationship. They offer fans glimpses inside their Waco farmhouse, including a renovation they're completing there. And there's still a big reveal at the end to truly highlight the before and after.
'Fixer Upper' fans hate paying to see the new series
Most Fixer Upper devotees are thrilled that Chip and Joanna decided to reboot the series. However, they're not as excited to be paying extra for the privilege of seeing it.
Until Magnolia Network launches as part of the Discovery family of channels, Fixer Upper is only available via the discovery+ streaming app.
That means anyone who wants to see new episodes must pay $4.99 per month for an ad-supported version or $6.99 per month for commercial-free viewing. It may be a small amount, but for television viewers who already pay hefty cable bills, the additional expense is quite annoying.
"Sorry. As much as I love a LOT of these people & would love to watch their shows, I already pay enough for DirectTv & Hulu & I can't see myself paying for another streaming service just to watch them," one Instagram user wrote on a discovery+ promo photo for the new show.
Fans won't pay extra for streaming once Magnolia Network debuts
As of this writing, Magnolia Network is slated to premiere in the beginning months of 2022. When that happens, Fixer Upper: Welcome Home will be available as a part of a regular cable subscription and won't require any extra streaming memberships.
That's good news for any Gaines fans who want to catch new episodes and don't want to subscribe to discovery+. Starting in 2022, they'll only need a cable subscription to see Fixer Upper: Welcome Home and all the new Magnolia Network content in the works.
Most of the shows have a lifestyle angle and feature programs about gardening, entertaining, hosting, music, and real-life families. Joanna's cooking show Magnolia Table was just reviewed for two more seasons.