'Fixer Upper: Welcome Home': Joanna Gaines Added 1 Hidden Message to Wallpaper
Joanna Gaines is all about intentional design. Even from the beginning of Fixer Upper, she loved to incorporate special elements into her projects that would reflect both the history of the home and the interests of the homeowners. The last thing Joanna wanted to do was make everything look cookie-cutter.
Over five seasons of Fixer Upper, the 42-year-old show host has evolved her style and technique. And now that she and her co-host husband Chip Gaines launched the reboot of the series, she's been hard at work improving her designs even more.
'Fixer Upper: Welcome Home' was a big surprise for Joanna Gaines fans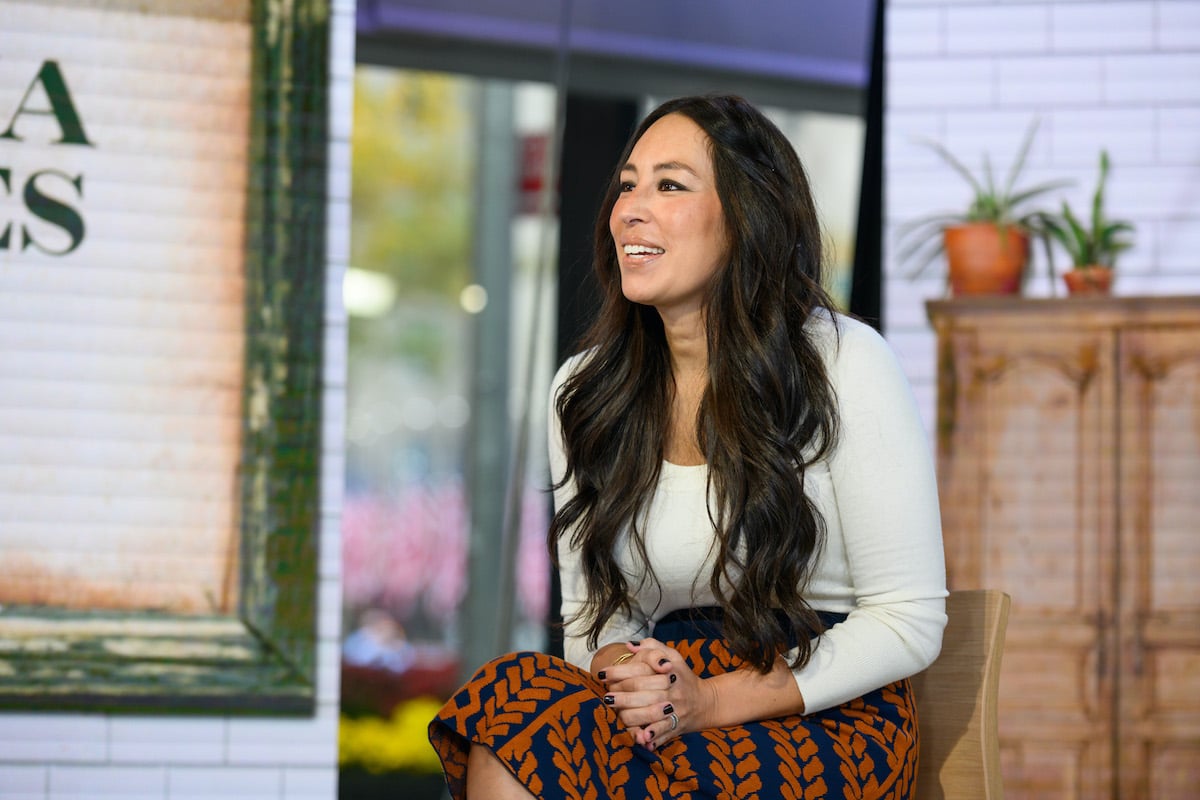 No one — including Joanna — expected the Gaineses to return to their Fixer Upper days. The couple chose to end the series at the height of its popularity in 2018 so they could spend more time with their four (soon to be five) children.
But then the HGTV celebs made a very exciting announcement. Not only were they returning to TV, but they were launching an entire network of content. The reboot of their hit series would find its home on the newly created Magnolia Network.
"The day we wrapped our final episode of Fixer Upper, we really believed it was a chapter closed," Chip wrote as part of a blog post.
He continued, "I get that [Magnolia Network's launch] may seem a little impulsive and that might be true. But the more Jo and I talked it over, the more we began to see it for what it really is: an opportunity to get to share with you some of the projects we care most about."
The latest new episode of Welcome Home showed a very special project for Chip and Joanna. Instead of renovating a private residence, which is what they usually do on the show, the couple tackled an emergency shelter for girls in their native Waco. Joanna's sister Jenny volunteers there and suggested they could do a great job sprucing the place up.
As expected, Chip and Joanna did an incredible job transforming dingy, outdated décor and making the whole space look so much more uplifting and brighter. And there was even a secret meaning behind some of Joanna's design choices.
The Fixer Upper host opted for wallpaper with an oversized print that really stood out. "One night when I couldn't sleep, I was looking for wallpaper, and this wallpaper is something I came across," Joanna said.
"What struck me about this was just that these are wildflowers, and what I love about wildflowers is how resilient they are and how they can grow anywhere. To me, it was that design statement but also just that, 'Hey, these girls are strong.'"
Joanna Gaines keeps evolving her design style
RELATED: 7 Things You'll Find On Every Episode of 'Fixer Upper'
With no formal design training and a style that's all her own, Joanna has updated how she designs and stages her renovation projects over the years. And most fans agree that she just keeps getting better.
Whether it's incorporating sentimental elements, like she did at the shelter, or adjusting her go-to design tricks, fans are so excited to see what comes next on new episodes of Fixer Upper: Welcome Home. More new content will be released in mid-July 2020 and with it, more heartwarming moments everyone can enjoy.