'Fixer Upper: Welcome Home': Joanna Gaines Made 1 Outdated Home Trend Cool Again in New Episode
Fixer Upper star Joanna Gaines got famous by being herself.
The Waco-based renovation expert stuck to a formula when it came to design, and luckily, her HGTV audience fell in love with that farmhouse aesthetic. Gaines listened to her clients on the series. However, she also incorporated similar design tactics over and over to turn that modern farmhouse look into a national phenomenon.
The original Fixer Upper ended in 2018. But starting in 2021, Joanna and her husband Chip are back with a reboot of their beloved series. There are a few changes for Fixer Upper: Welcome Home. One of them is Joanna taking some new risks, including her choice to incorporate controversial and unexpected design elements.
The 'Fixer Upper' reboot brought the Gaineses back to television
Fans were understandably devastated when Fixer Upper ended on HGTV. Not too long after, the Gaineses explained how they were moving on to bigger and better things. The couple planned to launch an entire lifestyle network with a full lineup of shows that had the same spirit as Fixer Upper.
The network launch got delayed multiple times. Also, fans were confused why Chip and Joanna weren't planning to revive the series that made them famous in the first place. Finally, the couple revealed they were coming out with Fixer Upper: Welcome Home, which would continue their tradition of renovating old, neglected homes in their native state of Texas.
The new Fixer Upper will live on Magnolia Network eventually. But for now, new episodes are premiering on discovery+.
Joanna Gaines made bold choices on 'Fixer Upper: Welcome Home'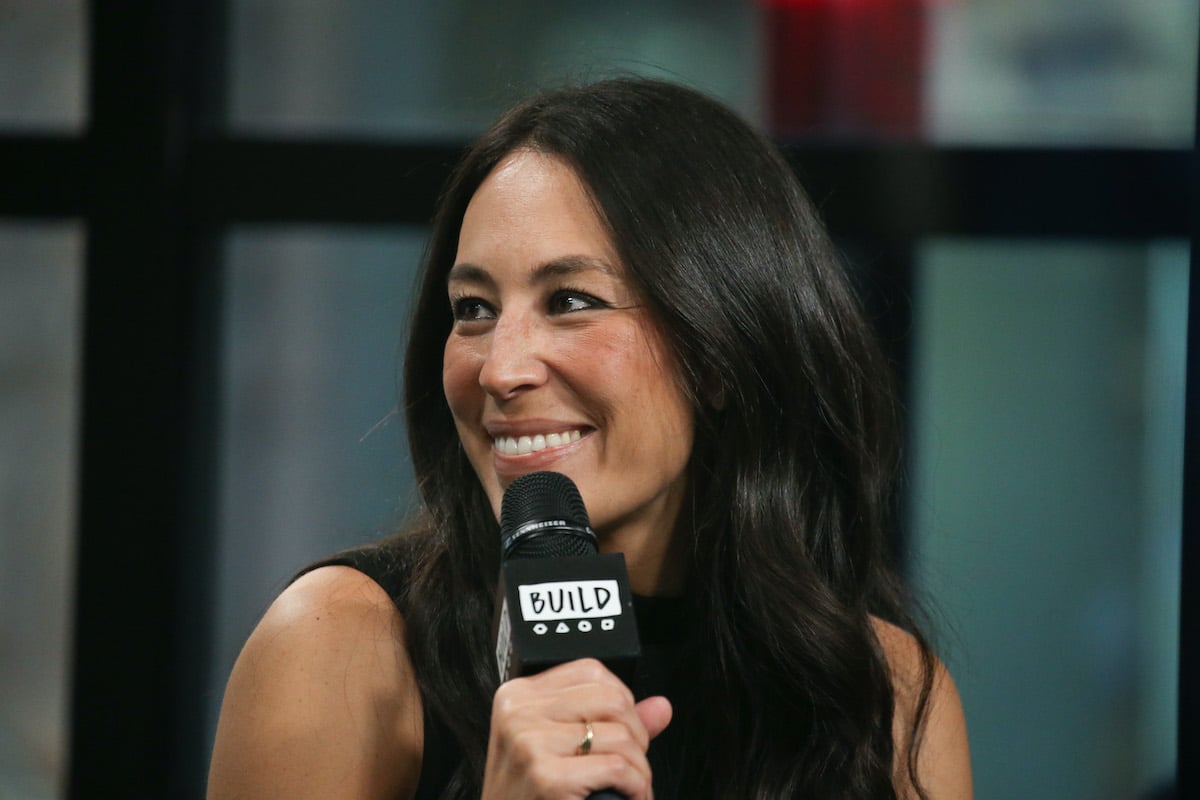 The new Fixer Upper includes familiar, beloved elements of the series, such as Chip and Joanna playfully bantering back and forth. But there are also a few new surprises in store for the viewing audience. Joanna keeps making design choices that go beyond her typical shiplap and big clocks.
In "Modern Take on Old-World Charm," the 42-year-old mom of five makes the surprising decision to add a wall rather than knocking them all down. And she also puts in an outdated design element that could be making a comeback. Instead of a regular square opening between two rooms, Joanna added an arch.
"Nicole's style—a blend of European cottage and modern—was so fun to incorporate through architectural details and unique design elements, including the terracotta clay tiled floor and the large arch opening you see right when you walk in," the designer wrote on her Magnolia blog. "A lot of little details throughout the house really brought Nicole's style to life."
Did Joanna just make arched entries cool again? It seems that way.
Future 'Fixer Upper' episodes will be just as exciting
The Gaineses previously warned viewers that the reboot of Fixer Upper wouldn't show as much of the couple's home life, including shots of their kids, who are getting older and desire more privacy. But Chip and Joanna are still sharing details about life on their Waco homestead. Early episodes document some details of their big home renovation and expansion. Viewers can expect to hear more updates as time goes on.
Fixer Upper: Welcome Home is just as good as the original so far — if not better. Catch new episodes on discovery+ until Magnolia Network launches in 2022.