'Fixer Upper: Welcome Home': Joanna Gaines Just Violated 1 Major Renovation Rule on Purpose — 'It's Confusing, I Get That'
Fixer Upper star Joanna Gaines changed the design world in immeasurable ways. Her farmhouse chic design aesthetic became a phenomenon that's still going strong today. Most of the elements Gaines uses in her remodels aren't revolutionary, but somehow they made her a bona fide HGTV celebrity.
The popular reality series ended in 2018 but got revived in 2021 as part of the future Magnolia Network. On one of the sneak peek episodes of Fixer Upper: Welcome Home, the popular host made a surprising decision that proves Joanna isn't afraid to go against what's trendy.
'Fixer Upper: Welcome Home' shows a new side of Joanna Gaines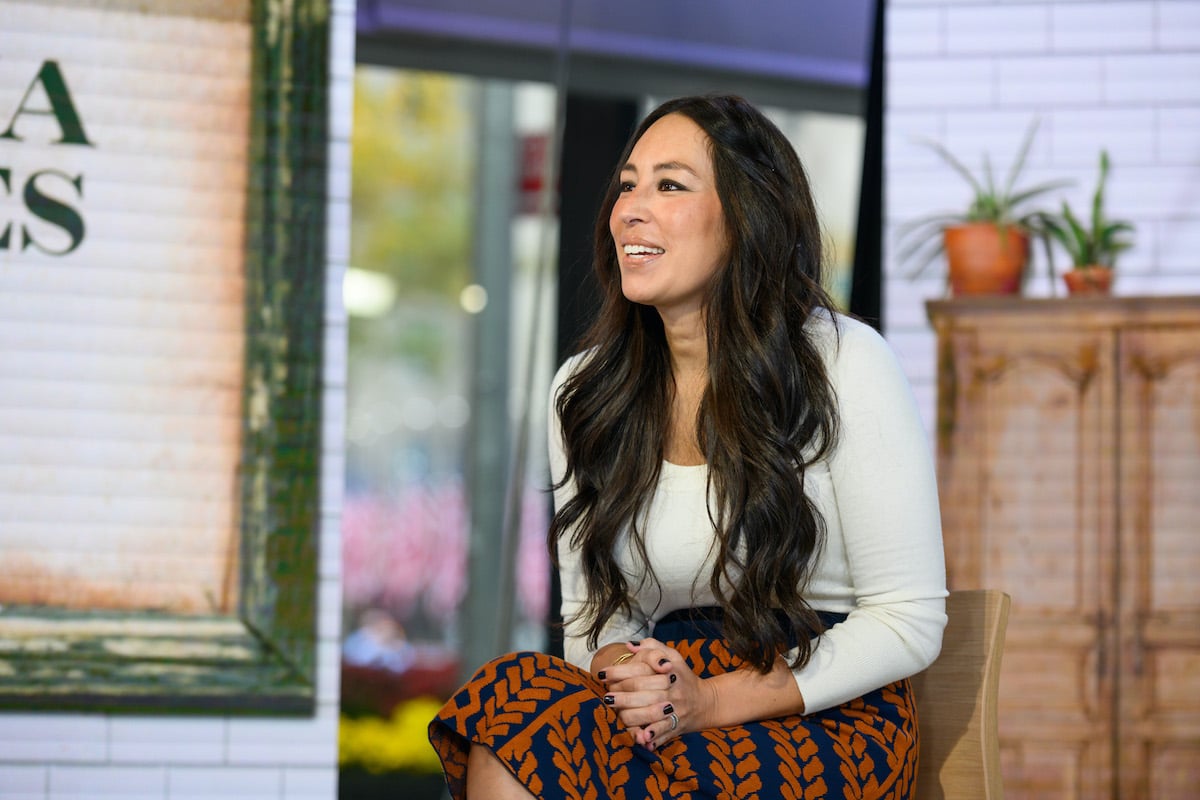 It's only been a couple of years since the Gaineses chose to exit the HGTV series that made them famous. But a lot has happened since that last Fixer Upper episode aired. The Gaines family welcomed a new baby, expanded their retail empire, and began a huge renovation at their Waco homestead. Now the reboot of Fixer Upper is showing off a whole new perspective.
The couple is sticking to a formula when it comes to Fixer Upper. Just like before, they take homeowners on tours of potential homes and help them envision turning the "worst house in the best neighborhood" into something special. But the major difference is Joanna taking some design risks she may not have attempted before. 
Joanna Gaines added an arched wall during a renovation
The most common design element modern buyers are looking for is open concept. That means when the Gaineses and are renovating older homes, they are most likely tearing down walls to create open spaces. That's what makes Joanna's most recent design choice so shocking.
In "Modern Take on Old-World Charm," the Fixer Upper host explains her decision to add an arched entry, creating a more closed off space and defining two living spaces. 
"Chip would say I'm, like, the worst in that when there's walls I want to take 'em out. When there's not walls I want to put 'em in," Joanna tells the homeowner Nicole while explaining her plan. "It's confusing, I get that. But for this space, your style, it needed more character."
Other unique elements of that renovation included terra cotta flooring, a round kitchen island, and wallpaper on the ceiling. It's this kind of risk taking that makes Gaines one of the most-watched hosts in the industry.
The Gaineses are making changes at their Waco farmhouse too
Fans are tuned in to Fixer Upper: Welcome Home to see the Gaineses new projects plus so they can see updates on their farmhouse renovation. The Fixer Upper hosts are expanding the size of their farmhouse to accommodate their larger family of 7. Joanna surprised followers by choosing a unique dark color for her kitchen cabinets, which goes against the current trend of always choosing white. 
Joanna explained how she chose the hunter green paint in a spur-of-the-moment spark of imagination. As the Fixer Upper star explained in a video clip, she "decided a little late in the game I wanted to go ahead and repaint our cabinets." 
"I just wanted the space to really evolve with the new addition and I just thought it was time for a change," Joanna continued. 
The latest episodes of Fixer Upper: Welcome Home are currently available on Discovery+ until the Magnolia streaming app launches later in 2021.