'Fixer Upper: Welcome Home' Made 1 Small Change That Makes It Feel Less Authentic
Fans are glad that Chip and Joanna Gaines kept most elements of 'Fixer Upper' the same when they launched the reboot. But there is one small difference that makes an impact.
The last people who expected Chip and Joanna Gaines to return to television were the Fixer Upper hosts themselves.
Their cancellation wasn't a publicity stunt by any stretch — it was a true attempt to take a break from being too busy. The couple felt that canceling their hit HGTV show would help them reclaim precious time with family.
Then a few years later, Chip and Joanna announced they were rebooting Fixer Upper. Only there was one little tweak they made on Fixer Upper: Welcome Home that not all fans are loving.
Chip and Joanna Gaines suddenly became 'Fixer Upper' famous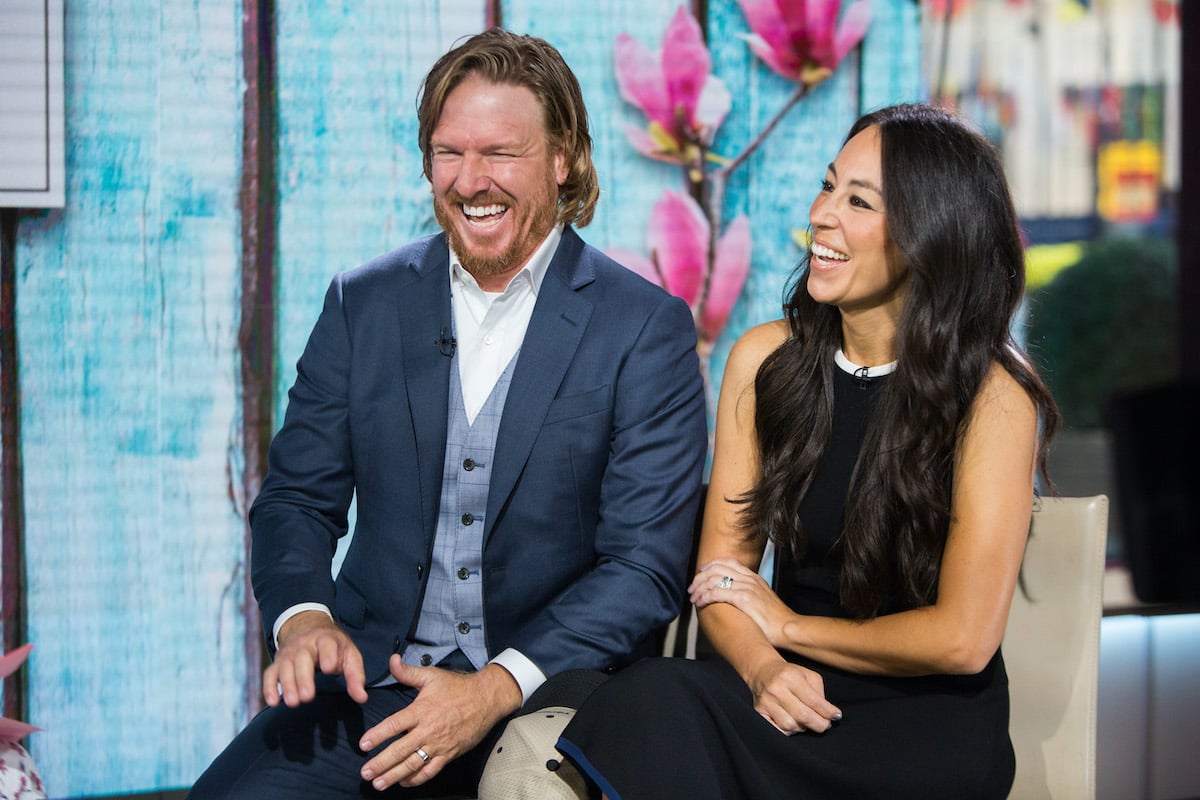 It's hard to imagine a time before shiplap and oversized clocks were everywhere, but technically Chip and Joanna Gaines didn't become popular all that long ago. The popular HGTV series debuted in 2013 and quickly gained traction as one of the most popular shows ever. It's all thanks to their authenticity and genuine skill.
But then in 2018, the series came to a close after 5 years of delighting Fixer Upper devotees and totally revitalizing the design industry. Suddenly, everyone was chasing that modern farmhouse aesthetic that Joanna popularized so easily.
The Gaineses used to invite clients to their house
One of the things fans loved most about Chip and Joanna was how authentic and down to Earth they were. The pair was obviously talented, but also felt like they could be your best friends.
This was evidenced by little details on Fixer Upper. For example, Joanna Gaines would invite clients to her family farmhouse to sit outside at the picnic table or at the kitchen table. That's where she'd go over design plans with them and allow homeowners to pick exactly what they wanted.
Joanna is more reserved and thoughtful than Chip. But she's also warm and kind with clients, which helped make Fixer Upper such a beloved family-friendly series.
There were a few changes made on 'Fixer Upper: Welcome Home'
For the most part, the Fixer Upper reboot, which premiered on discovery+ until the official Magnolia Network launch, looks a lot like the original. Chip and Jo are still taking the "worst houses in the best neighborhoods" and infusing them with that updated, open concept style. But fans did notice one change that proves the Gaineses have come a long way.
Some fans have noticed that Joanna no longer hosts clients at her farmhouse table. Instead, they meet in a sleek studio to discuss computer-rendered designs, which gives the whole interaction a more professional feel. It makes sense for someone with as much experience and talent as Joanna has. But at the same time, it feels less personal.
Chip and Joanna's kids will feature less in the 'Fixer Upper' reboot
A new studio isn't the only change in Fixer Upper: Welcome Home. Joanna had previously stated she'd be filming less content with her children since they're older now and can express their desire to be included or not.
"We want to be smart when it comes to our kids," the Fixer Upper star explained to People (via Fox News).
"When we first started the show, they were younger, and since they're a part of so much of what we do, it was just organic to include them," she continued.
"But toward the end, I started noticing, they don't necessarily love this. Now, if they volunteer to be a part, we are more than happy, but we never want to just force it for a scene. They can make that choice. We'll see as much of the kids as they want to give us."
At least fans still get to see the farmhouse. New episodes of Fixer Upper: Welcome Home will be available on discovery+ beginning in July 2021.