What Does 'FKA' in FKA Twigs' Name Stand For? (Hint: It's Not 'Formerly Known As')
FKA twigs has been an ethereal enigma since she emerged on the music scene nearly a decade ago. The story behind her name is equally interesting
FKA twigs has always been known for being an unconventional artist. The British singer, songwriter, dancer, and actor has been making avant-garde music since she first debuted a decade ago, and she's continued to reinvent herself repeatedly since then.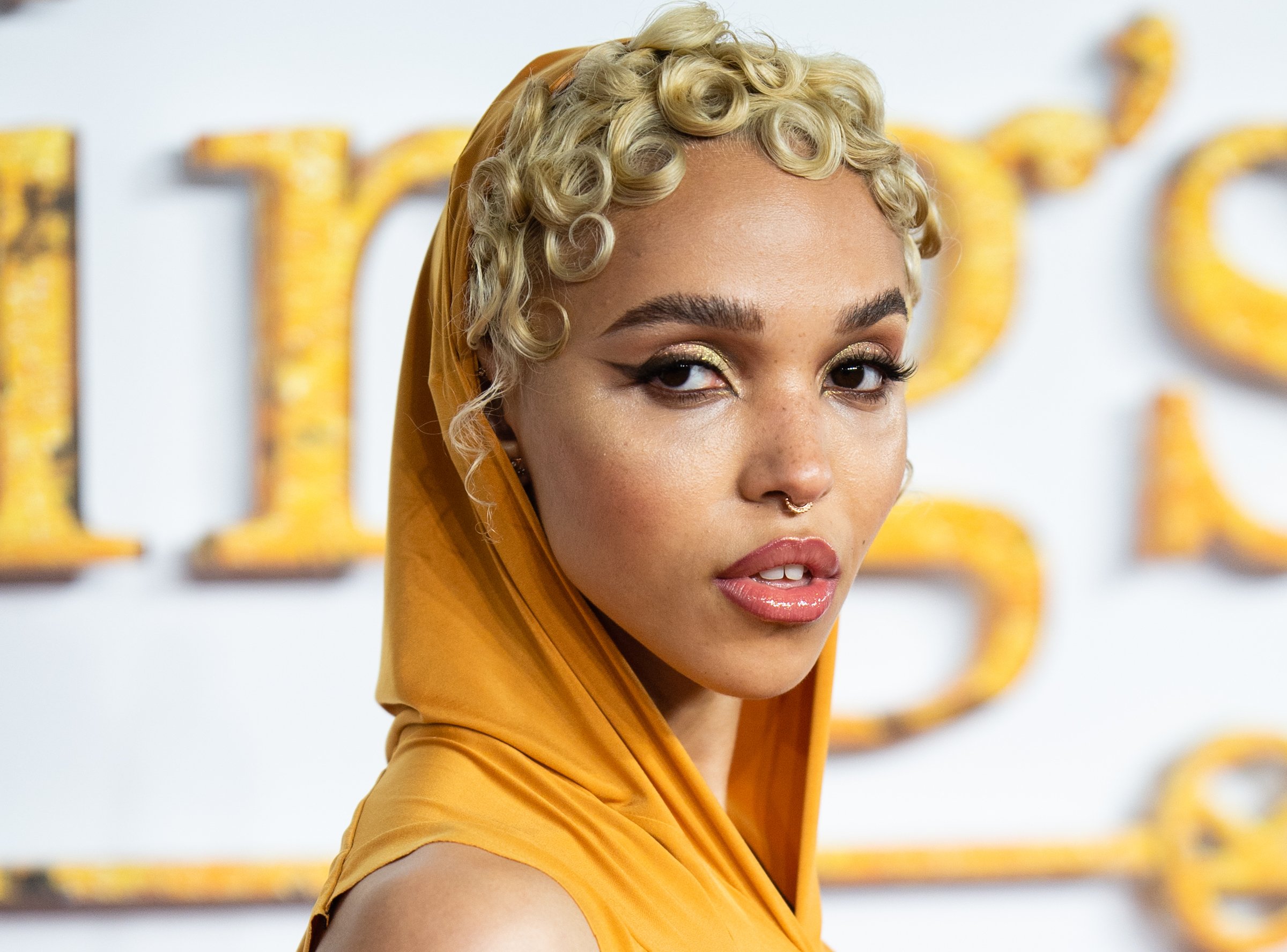 FKA twigs has been a musician for a decade
FKA twigs got her start in the entertainment industry when she was just a teenager. She worked as a backup dancer for major artists, appearing in music videos for artists such as Kylie Minogue, Ed Sheeran, and Jessie J in the early 2010s. 
Twigs launched her own music career in 2012 with her debut EP EP1, followed by EP2 the following year. She released her debut album LP1 in 2014, which included the popular singles "Two Weeks" and "Video Girl." She was praised for her unique take on R&B sounds and the way she blended various genres together.
Twigs returned to the music scene in 2019 with her second full-length album Magdalene. In early 2022, she released her debut mixtape Caprisongs.
The meaning behind FKA twigs' name
Like her music, even FKA twigs' name has an interesting background. In 2013, the up-and-coming songstress was profiled in an article for Pitchfork. She revealed that she had gotten the name Twigs because of how her joints crack when she stretches her arms and legs.
She added the letters "FKA" to her name when another sister duo The Twigs asked her to change her stage name. The Twigs have been active since 1994 and even brought a legal case against the "cellophane" singer about her name. And while many believe she added "FKA" to stand for "Formerly Known As," she stated in a 2014 Dazed interview that that couldn't be further from the truth. 
"I was actually gonna be AFK twigs, but then somebody said to me, 'that stands for 'Away From Keyboard', and I was like 'Oh my God! Away From Keyboard twigs?' I know I'm aloof, but that's pushing it a bit too far!" she said. "I just swapped around two of the letters to FKA twigs. And I was pretty annoyed about that anyway, but I got used to it." 
"I didn't realize that FKA stood for 'formerly known as.' And then The Twigs said that because I'm saying 'formerly known as twigs', that means that once I was called 'twigs', and so I can't be called twigs now," she continued. "The only way I won't have to change my name is if they say that I don't have to. And they're not gonna say that. I'm not angry, but I do feel sad about it. It'll be fine. I might call myself FKA tree trunk. Or FKA baby branches. Or IRL twigs."
FKA twigs released her mixtape 'Caprisongs' in 2022
Today, FKA twigs has become a household name, performing alongside the likes of Dua Lipa and collaborating with music stars such as The Weeknd and Shygirl.
In January 2022, twigs released her debut mixtape Caprisongs in celebration of Capricorn season, released just days before her 34th birthday. A decade into her career, twigs has shown that she can do it all, and always bring her own twist to everything she does.