FKA Twigs and Sia Support Eachother After Sia Claims Shia LaBeouf 'Conned' Her Into an 'Adulterous' Relationship
FKA Twigs recently broke her silence and accused Shia LaBeouf of physical and emotional abuse. As the fallout from her claims has begun, more information has come about. Now, singer Sia is also accusingLaBeouf of "conning" her into a relationship.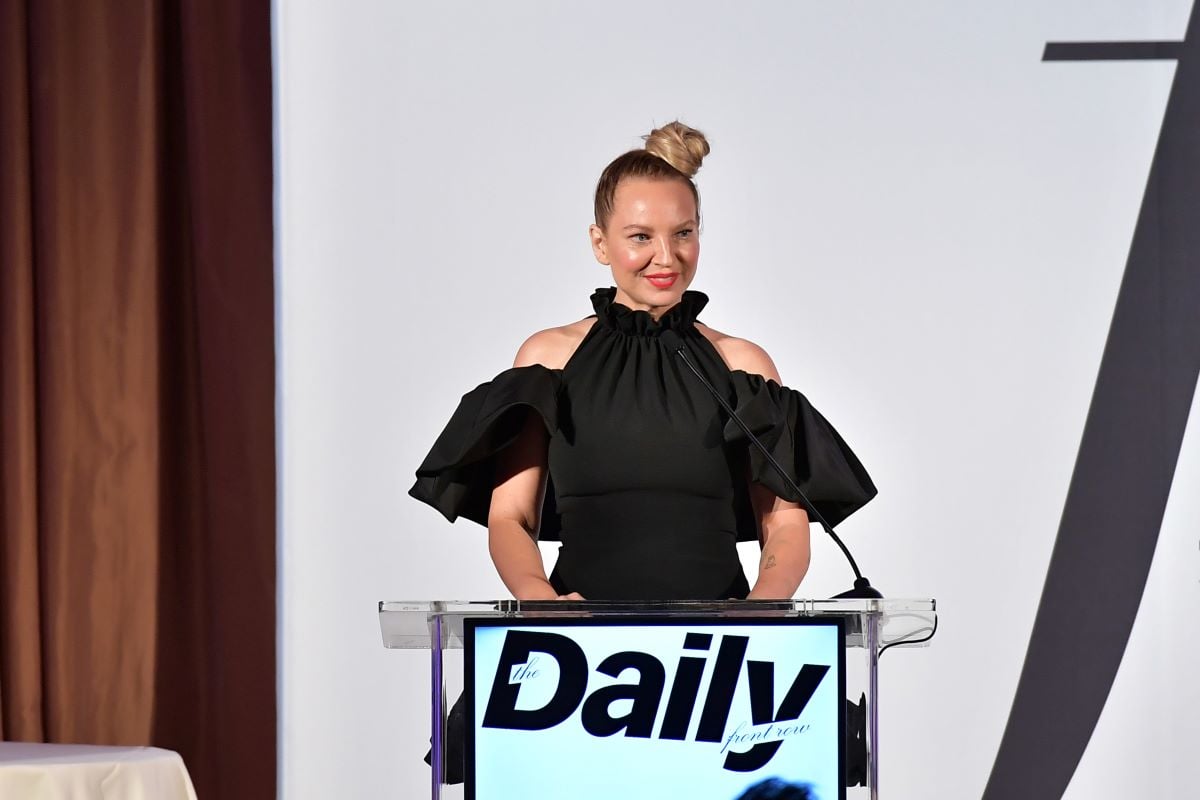 What did FKA twigs claim happened?
FKA Twigs, born Tahliah Debrett, started dating LaBeouf after she landed a role in his 2018 film, Honey Boy. The two dated until 2019 when she left him with help from her therapist.
"What I went through with Shia was the worst thing I've ever been through in the whole of my life," she said in an interview with The New York Times.
She claimed that the relationship started out great with big over-the-top displays of affection but soon went sour. She said that LaBeouf convinced her to stay with him in LA, isolating her from her friends and the professional circle she had cultivated in England. He then began to get angry when Barnett would speak to other men so she had to look down whenever men spoke to her. LaBeouf also allegedly had a number of times that Barnett was required to kiss or touch him in a day.
At the center of her lawsuit is an incident that happened outside of a gas station. The two had been driving and Barnett begged to get out of the car. LaBeouf allegedly then pulled into a gas station and while Barnett was getting her bags out of the car, he assaulted her and forced her back into the vehicle.
Barnett kept quiet until now because she didn't think anyone would believe her.
"I just thought to myself, no one is ever going to believe me," she said. "I'm unconventional. And I'm a person of color who is a female."
What does Shia LaBeouf say?
While LaBeouf apologized for his actions, he didn't actually admit to Barnettt's claims.
"I have no excuses for my alcoholism or aggression, only rationalizations. I have been abusive to myself and everyone around me for years," he wrote to the outlet. "I have a history of hurting the people closest to me. I'm ashamed of that history and am sorry to those I hurt. There is nothing else I can really say."
FKA Twigs and Sia Support each other
As the story about LaBeouf started coming out, singer Sia who famously worked with LaBeouf on her Elastic Heart music video, recently said that she was hurt by LaBeouf as well.
"I too have been hurt emotionally by Shia, a pathological liar, who conned me into an adulterous relationship claiming to be single," she tweeted. "I believe he's very sick and have compassion for him AND his victims. Just know, if you love yourself- stay safe, stay away."
She also tweeted encouragement at Barnett.
 "Also I love you @FKAtwigs.," she wrote. "This is very courageous and I'm very proud of you."
Barnett responded to both of Sia's tweets saying, "I'm sorry @Sia this reinforces why I had to publicly share my experience. we need to support each other <3″ and "Love you back @Sia you're an inspiration and thank you everyone for your love and solidarity <3″