What Is FKA Twigs' Real Name?
Celebrities often take on a stage name when they enter the entertainment industry. For example, Queen Latifah is an alias the actor chose while she was young. Singer FKA Twigs also opted to go by another name when performing. FKA Twigs became known in the early 2010s for her style of R&B music. She revealed how she chose her stage name, and it came to light why she had to change it.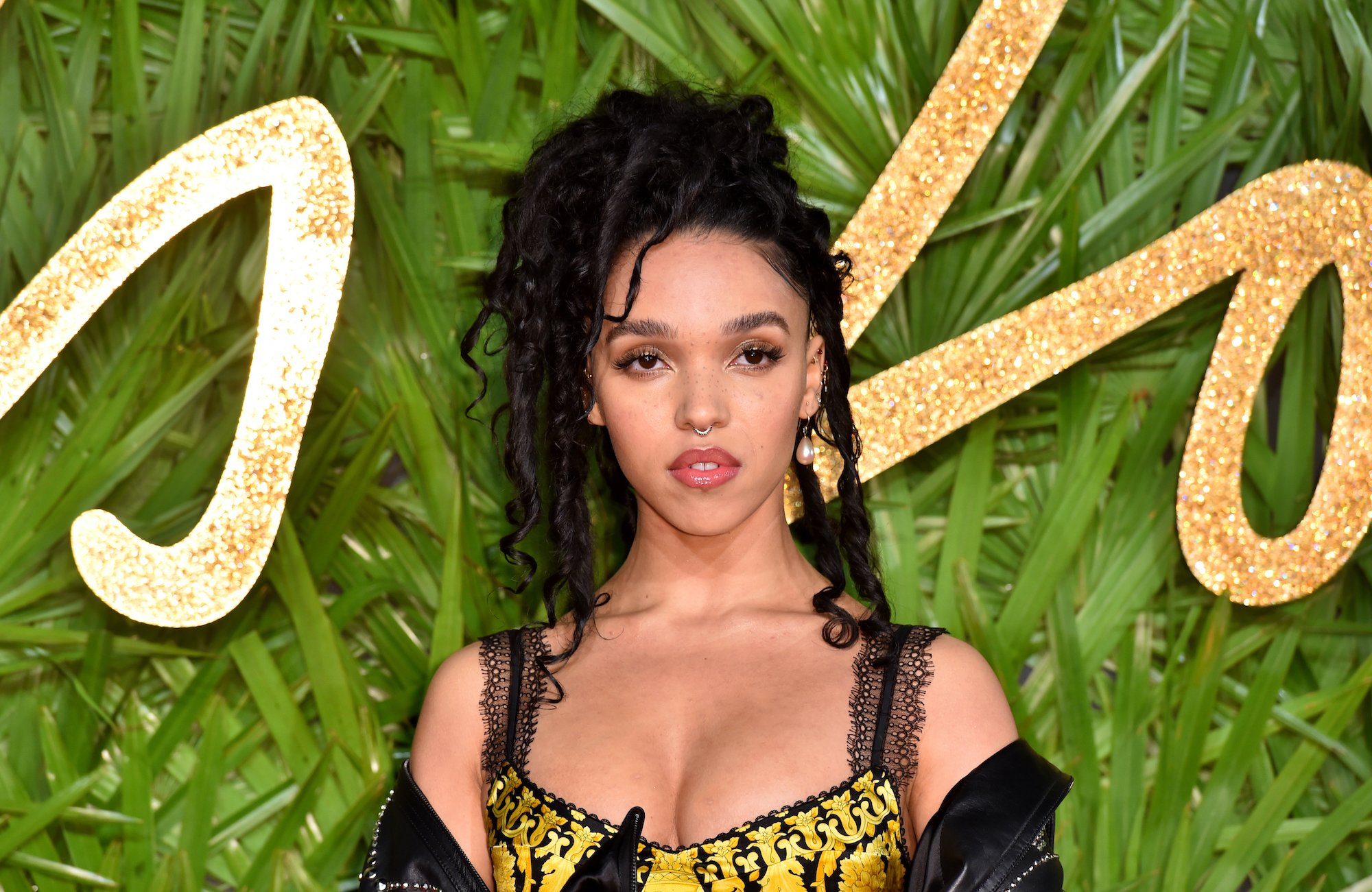 FKA Twigs has made music for almost a decade
FKA Twigs was born in England on January 16, 1988, according to IMDb. As a teenager, she started making music in youth clubs. After studying music and dance in college, the musician worked as a backup dancer for artists like Ed Sheeran. In 2012, she made her music debut when she released EP1 on Bandcamp and later produced EP2. She also posted her songs on her YouTube channel. Her first single was "Water Me," and fans began to know her as an ethereal R&B artist. However, she does not like people calling her music "alternative R&B." 
One of FKA Twigs' trademarks is her high-pitched singing along with experimental production. In 2014, the singer released the album LP1, which received positive reviews. Critics considered her one of the most compelling artists in the R&B genre. Other songs she made include "I'm Your Doll" and "Cellophane." She has received numerous music award nominations and won a few of them. Besides music, she has done some work as an actor. She appeared in the film Honey Boy in 2019. 
Who has FKA Twigs dated in the past?
In her personal life, FKA Twigs has had a couple of boyfriends in the past. One of them is with famous actor Robert Pattinson, who she met in 2014. Soon after the actor broke up with his former co-star Kristen Stewart, he got into a relationship with FKA Twigs. She and Pattinson dated for three years, and the two of them got engaged in 2017. During that same year, the couple ended their engagement and separated. The stars never revealed the reason, but there is speculation that it was due to busy schedules. 
Another well-known actor whom FKA Twigs dated is none other than Shia LaBeouf, who she met on Honey Boy. The two were romantically involved for less than a year before the relationship went south. According to The New York Times, the artist sued LaBeouf for alleged abuse. She claimed she experienced severe abuse at his hands, including instances of the actor screaming at her while driving recklessly, physical assault, and not disclosing his STD status, among other allegations.
The origin of the name FKA Twigs
Many people wondered what FKA is supposed to mean. Some fans guessed that it stood for "Formerly Known As" since the singer's name used to be only Twigs. Pitchfork reports that there is a band called The Twigs. They filed a lawsuit against FKA Twigs over the copyright of the name in 2014. Her real name is Tahliah Debrett Barnett, but the artist chose the alias Twigs as a reference to the way her joints cracked. In 2013, FKA Twigs offered $15,000 to the band to obtain the right to use the name. However, The Twigs pursued legal action to get her to change names. 
As a result, the musician added FKA to her name. Despite people's assumptions, she stated that the letters do not mean anything. The Twigs were not satisfied with the switch and requested a restraining order. Even though their request got denied, they retained the right to sue in the future. So far, FKA Twigs has been able to keep her stage name.
[Correction: An earlier version erroneously referred to FKA Twigs only as Twigs.]